Product Summary
KOSE COSMEPORT SUNCUT UV Perfect Milk SPF50+ PA++++
UV Filters: Zinc Oxide, Octinoxate, Parsol SLX & Uvinul A Plus.
Properties:
Fragrance free
Contains alcohol
Water resistant
Sweat resistant
Friction resistant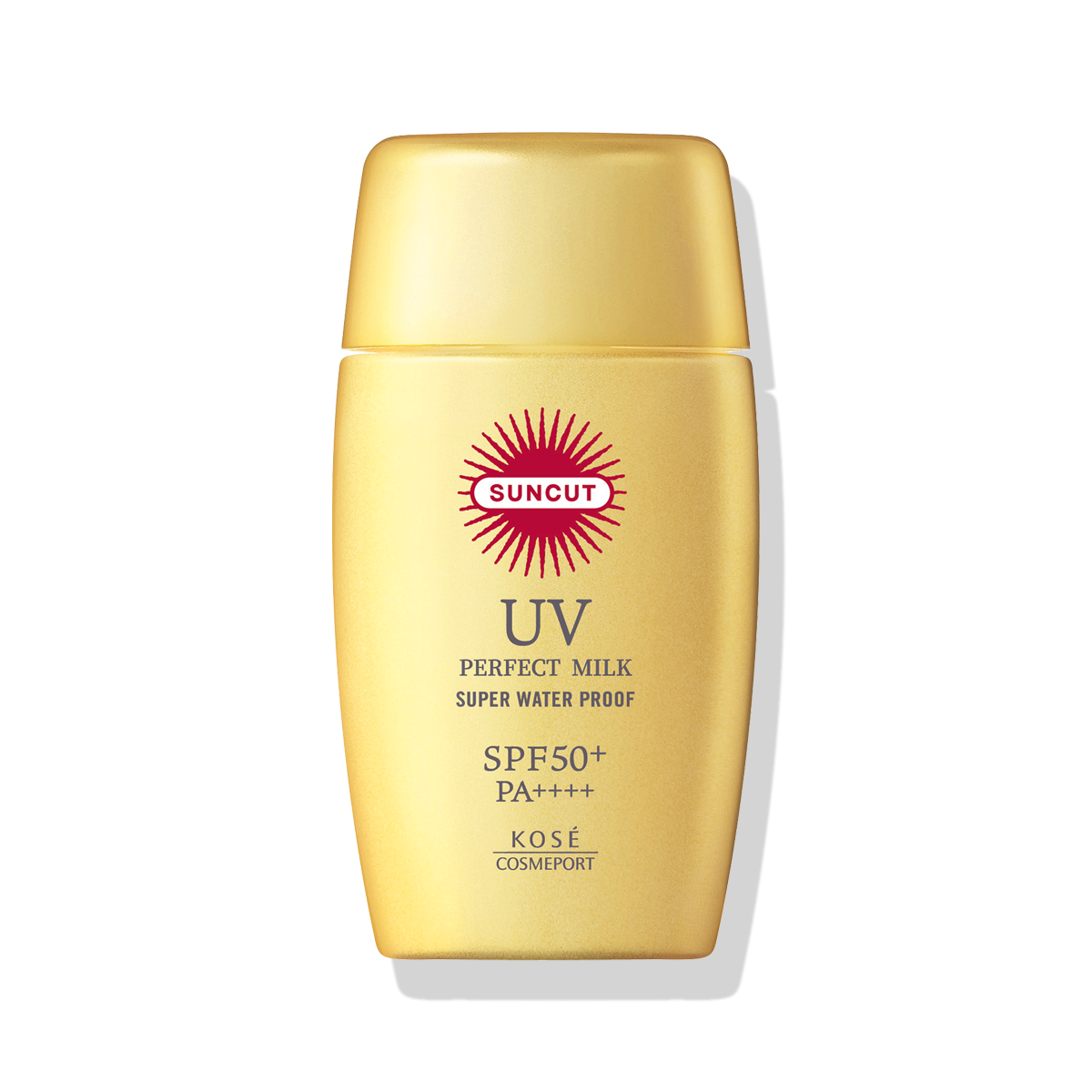 Preface
Hi everyone, how are you?
Today I'm excited to share a sunscreen that I actually enjoy.
To start with, some background of my skin: my skin type is oily. I live in hot humid tropical country. On average, the weather temperature is around 31-33°C.
The weather here nowadays is kinda annoying - we get rain in mid day, and suddenly hot and bright sun towards late noon, and rain again. This is also the reason why most of us carry umbrella with us as a routine too.
Characteristics
Packaging
It comes in a blister package. I bought mine in the drugstore locally.
Texture
It's a milk sunscreen, a white runny fluid. We have to shake the bottle before application.
Scent
It's fragrance-free. I do sniff the alcohol smell.
White Cast
Yes, it has white cast. The cast does subside after few mins for my skin tone. I'm not the best person to gauge though, but I can definitely notice cast and the cast intensifies on reapplication.
Finish
After fresh application, it's slightly shiny. The shine does subside after a while, leaving a powdery and silicone-y feel to the touch.
If you are familiar with Anessa sunscreen, it's pretty similar to that. Except I'd say this Kose one is more on powdery side than silicone-y side. Not sticky and has much less shine, dare I say it's even better than Shiseido The Perfect Protector where it's even more matte looking.
Pilling
No pilling on first layer. On second layer, I can feel slight grittiness but so far it has not giving my actual pilling. Its Gel and Essence counterpart have worse pilling.
Eye Stinging
I don't experience eye stinging with this. I can apply it on my eyelids without issue.
That being said, I have seen some people actually find this stings their eyes, so be aware of this.
ADHERENCE
Preparation
I applied the sunscreen on my left bare cleansed arm, took photos using UV camera (Sunscreenr). I let it set for ~30mins hour before taking the UV camera picture.
The application reminds me of Biore Athlizm Milk, except this Kose sets quicker.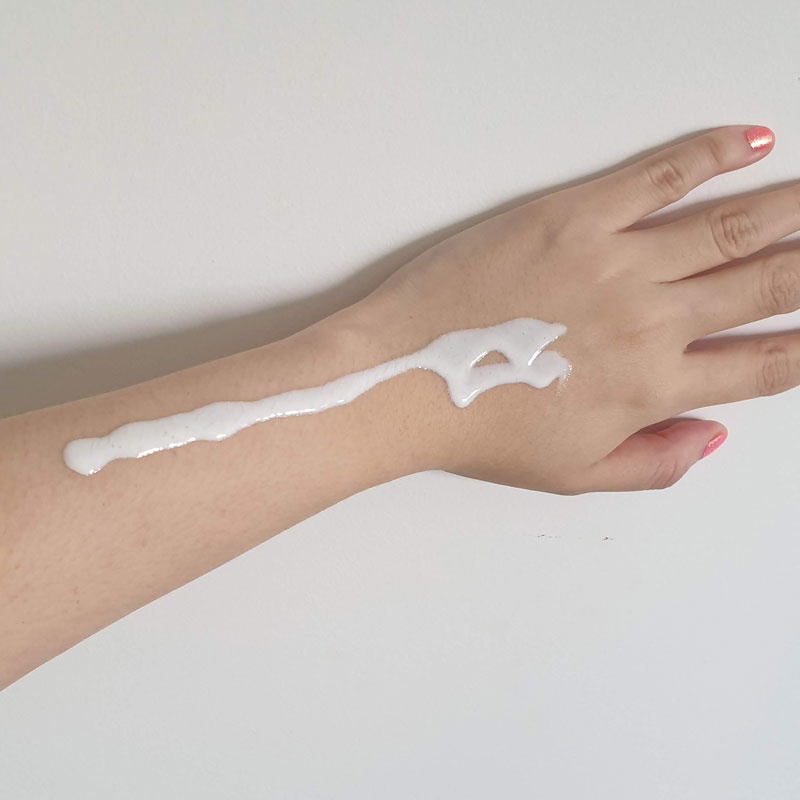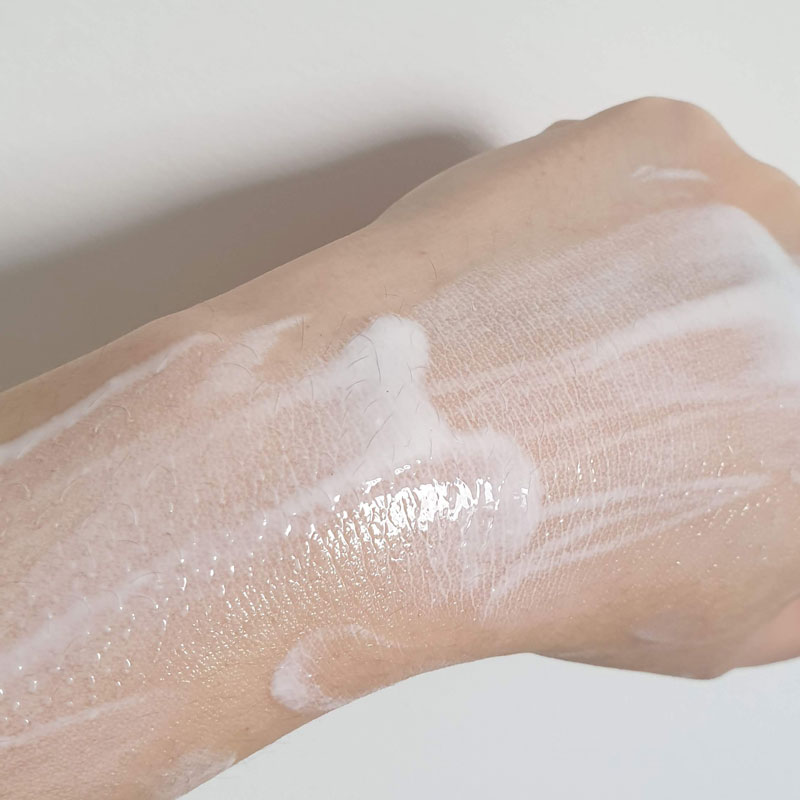 Shine Level
It doesn't take too long to spread and sets. I am really surprised that the sunscreen does actually set!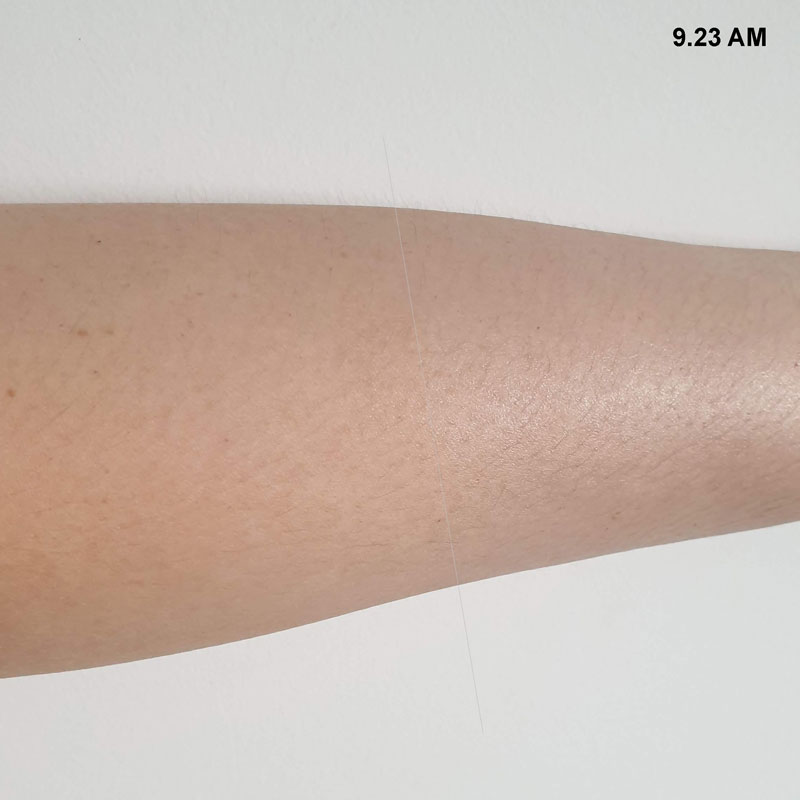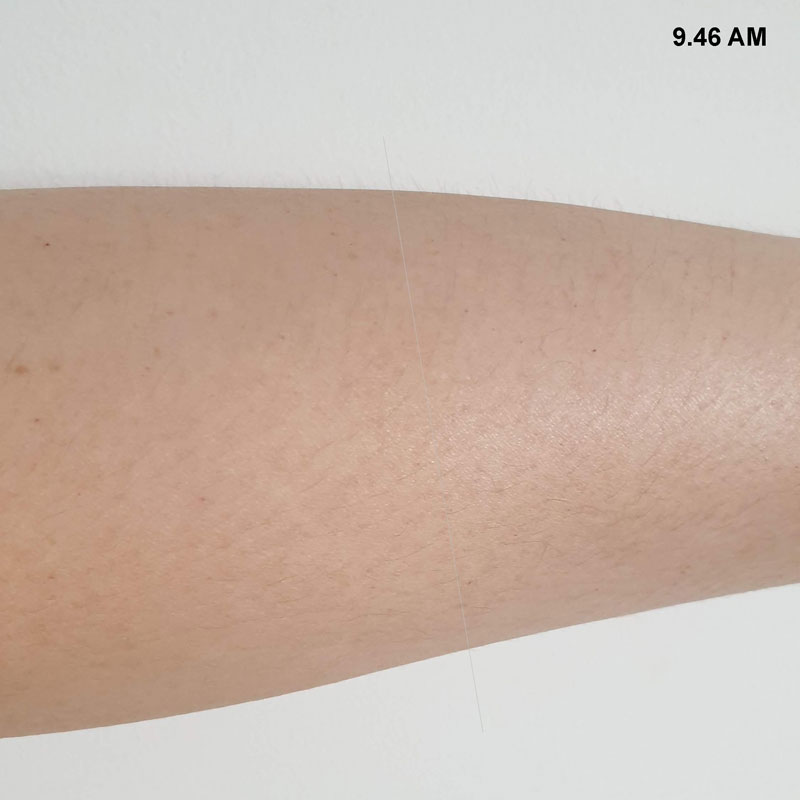 Coverage
As expected, it has even coverage.
It has lesser "glare" under the UV camera. Usually this happens on less glowy sunscreens, which I prefer!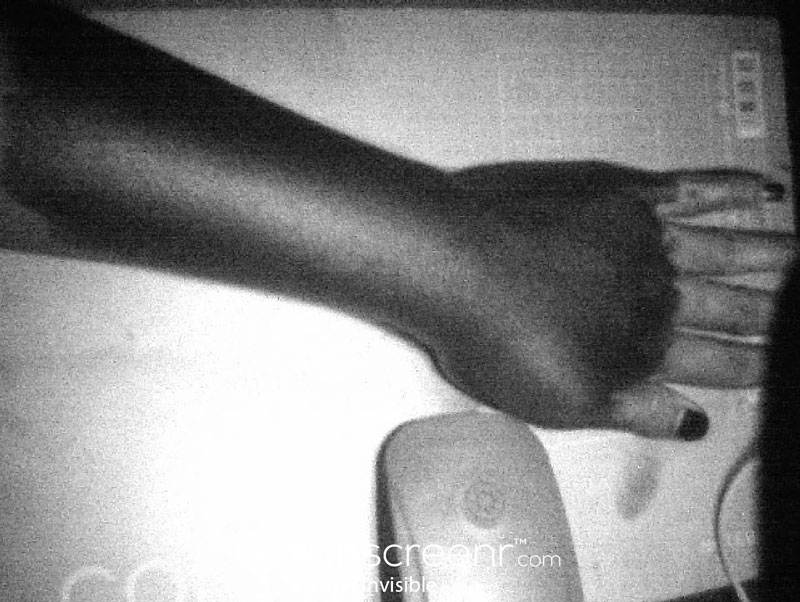 Rub Test and Removal
I rubbed back of my palm section under running water for ~30 seconds. And on my wrist area, I used Biore Facial Foam Mild cleanser on wet skin and massaged it for 30 seconds and washed it off. I can see the sunscreen is still in tact. The rubbing and facial wash don't seem to differ much in terms of removal.
And as always, cleansing oil can remove all of it nicely. I use DHC Cleansing Oil and MUJI Mild Cleansing oil - both work similarly. I use the MUJI on my body as it leaves emollient layer that I don't appreciate for my facial skin.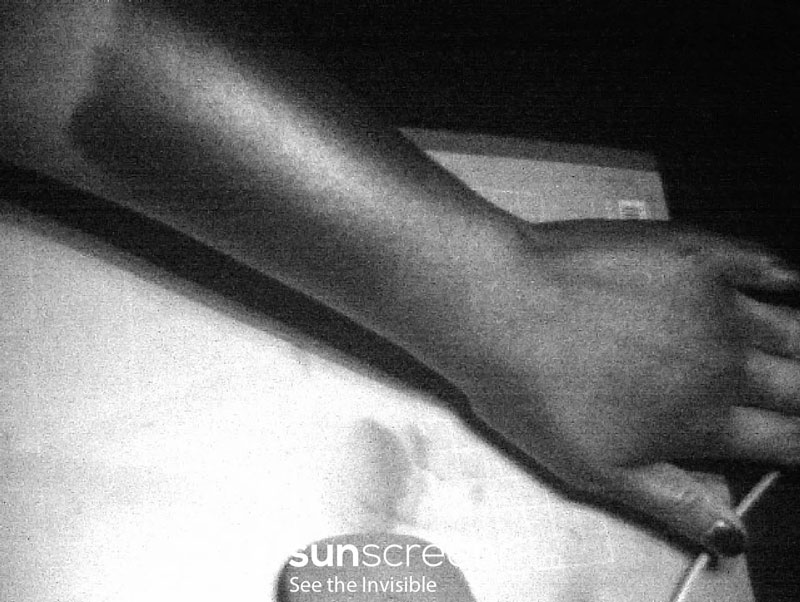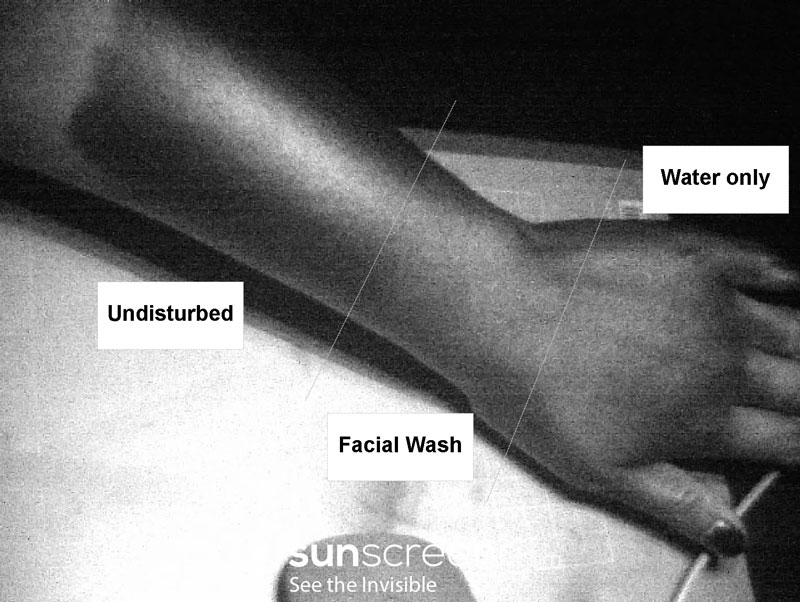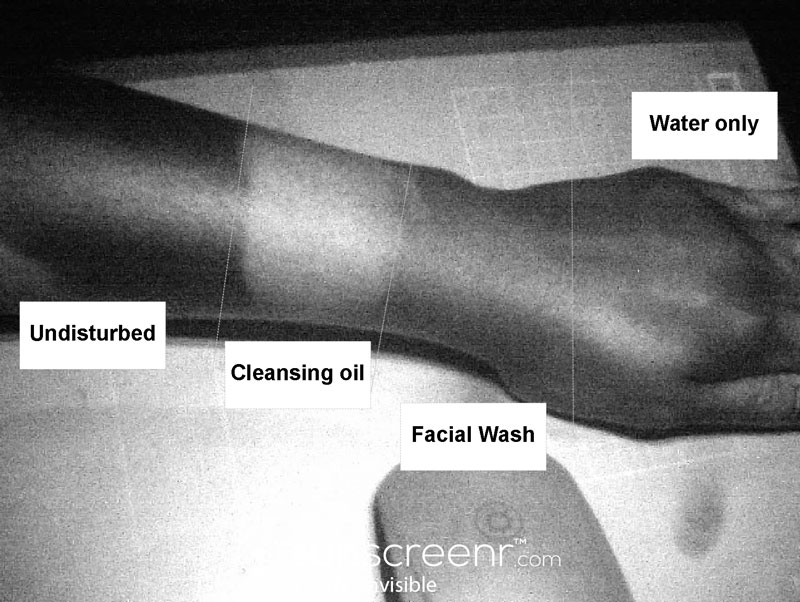 Wear Test
Preparation:
On this swatch, I used my usual AM skincare underneath the sunscreen. This is what my usual AM routine looks like:
DHC Cleansing Oil
Finacea Gel
Benzac AC 10% Benzoyl Peroxide Cream
DIY - Niacinamide + Tranexamic acid serum in simple water and glycerin base
Sunscreen of the day
I don't do any wait times. As the serum is my own concoction, I always make it very watery and leaves no emollient residue. By the time I apply my sunscreen, my face is hydrated, but not damp or wet for sure.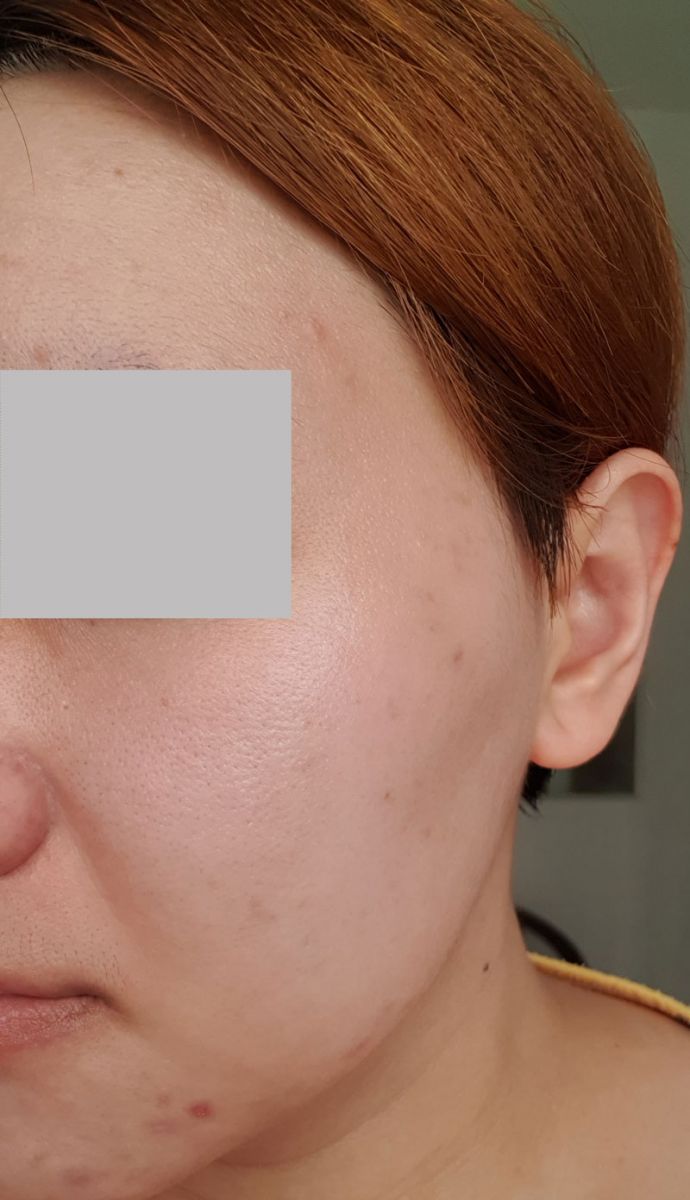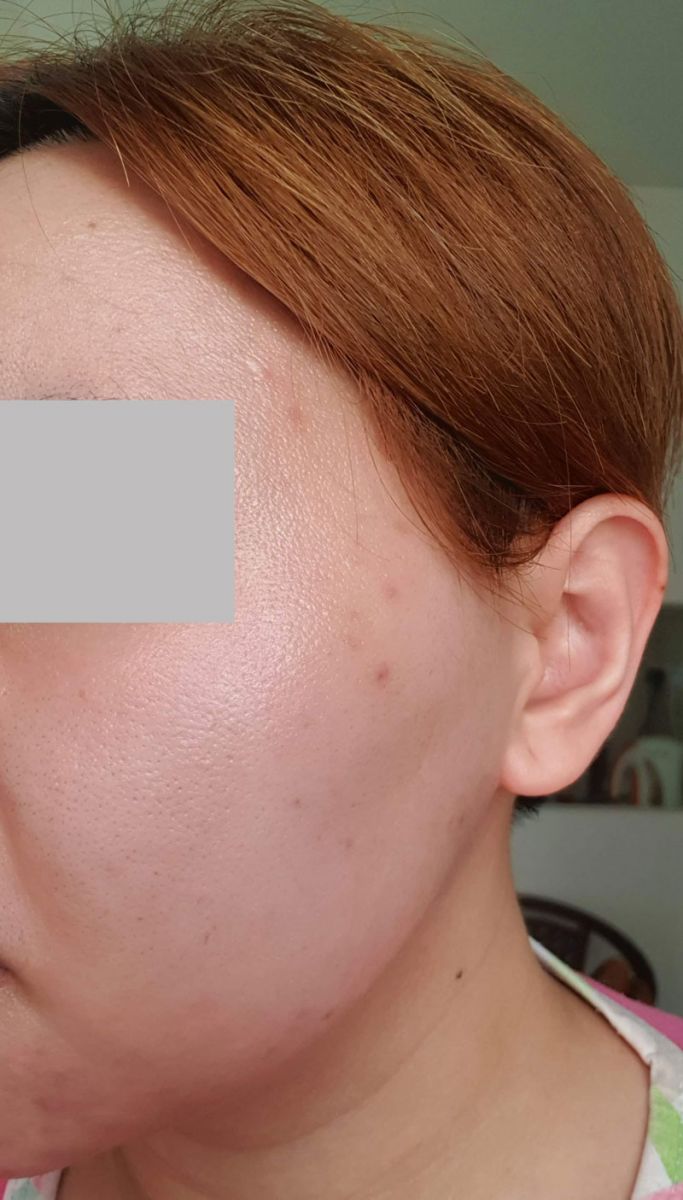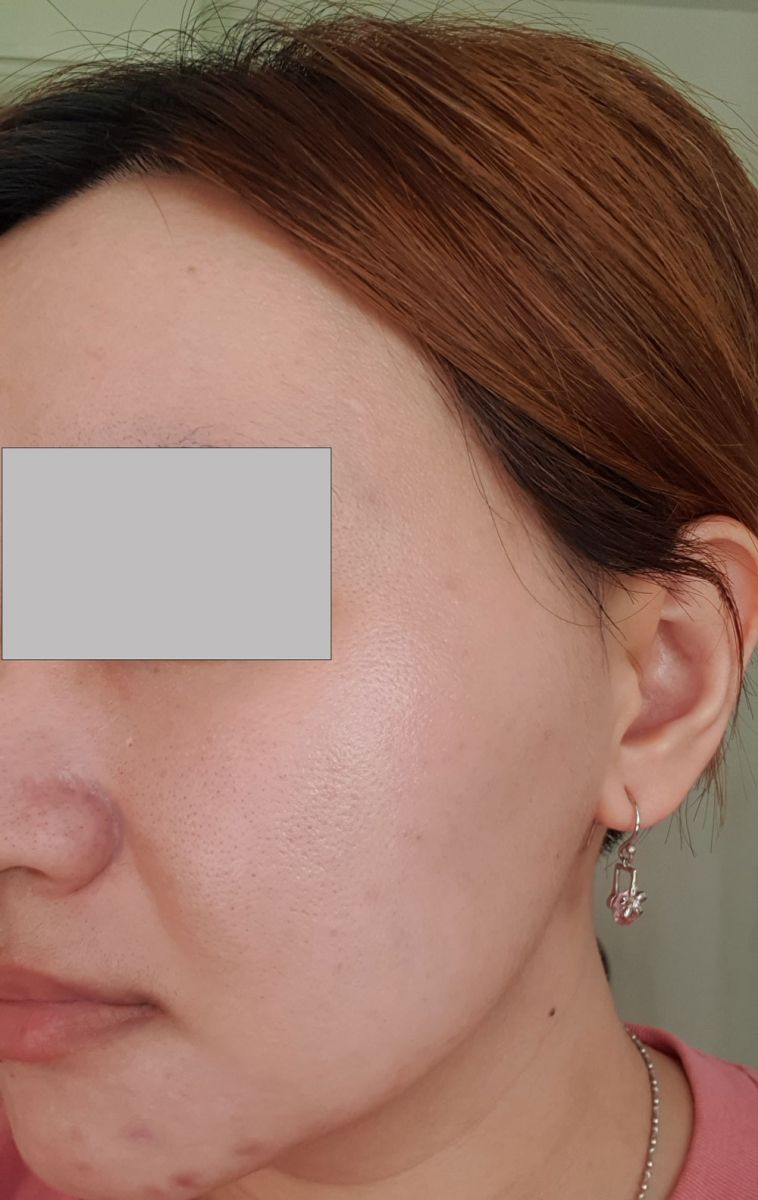 You can see the pictures below to see how it looks under UV camera. I also put check-ins as day went on.
My face gets oily as day goes on, nothing new. At 4 hours mark, I could see the sunscreen layer started breaking up due to the face sebum.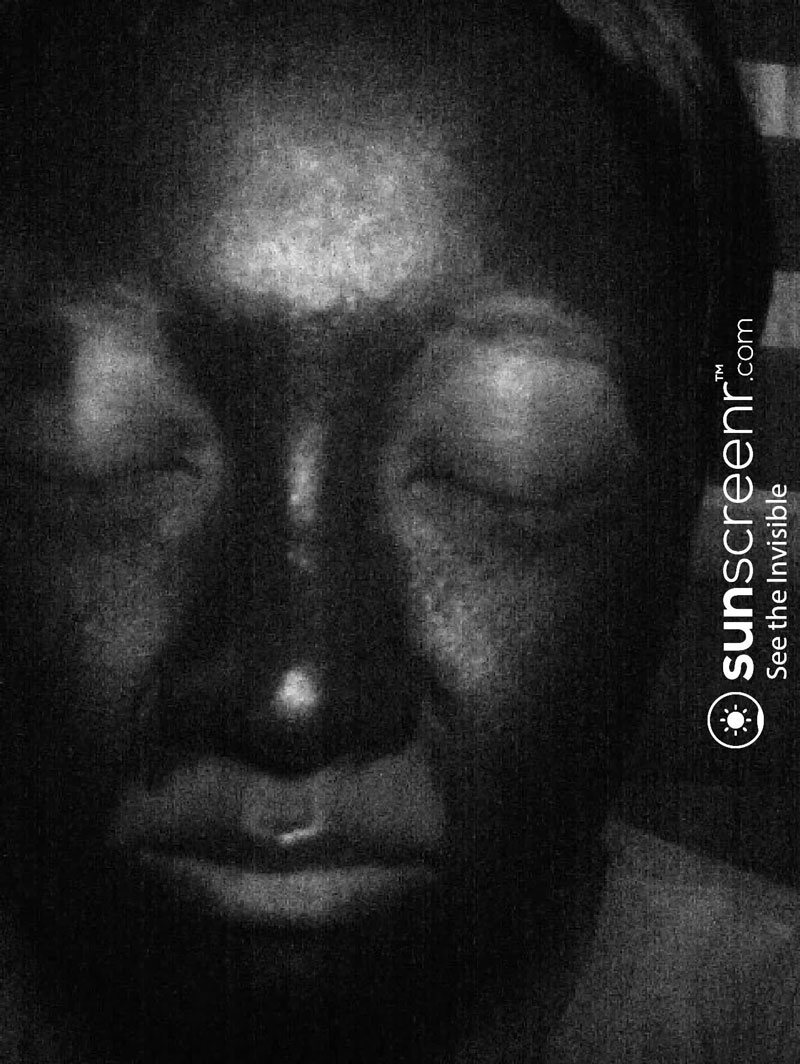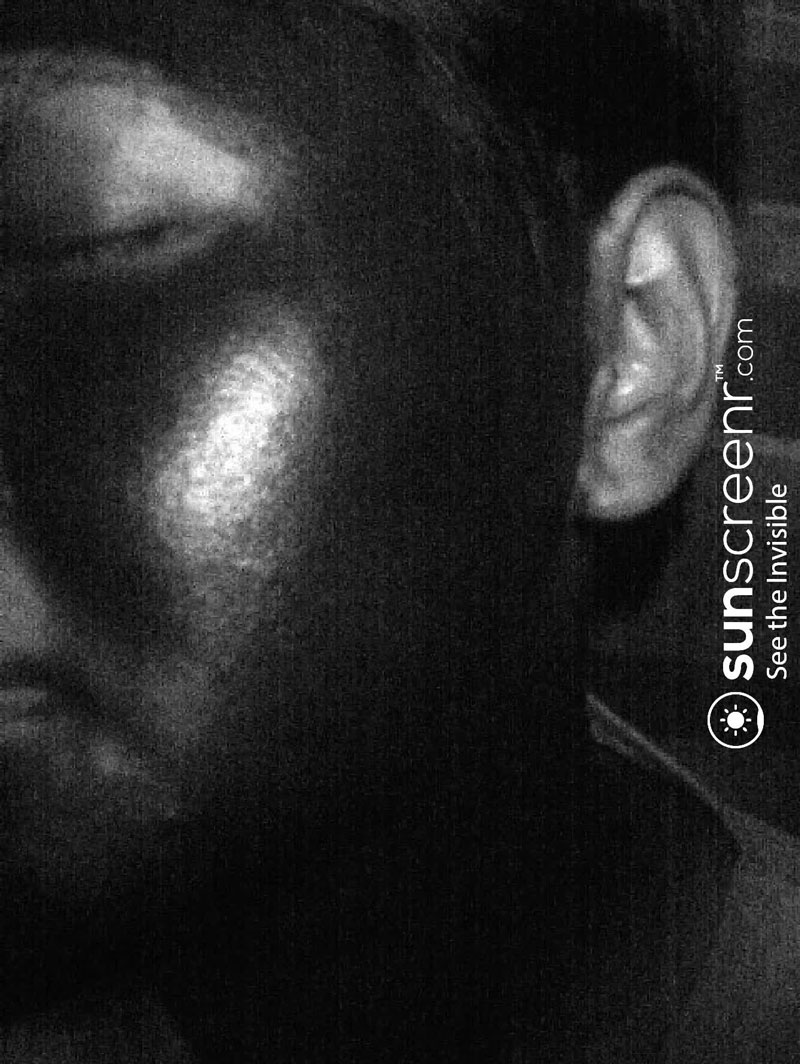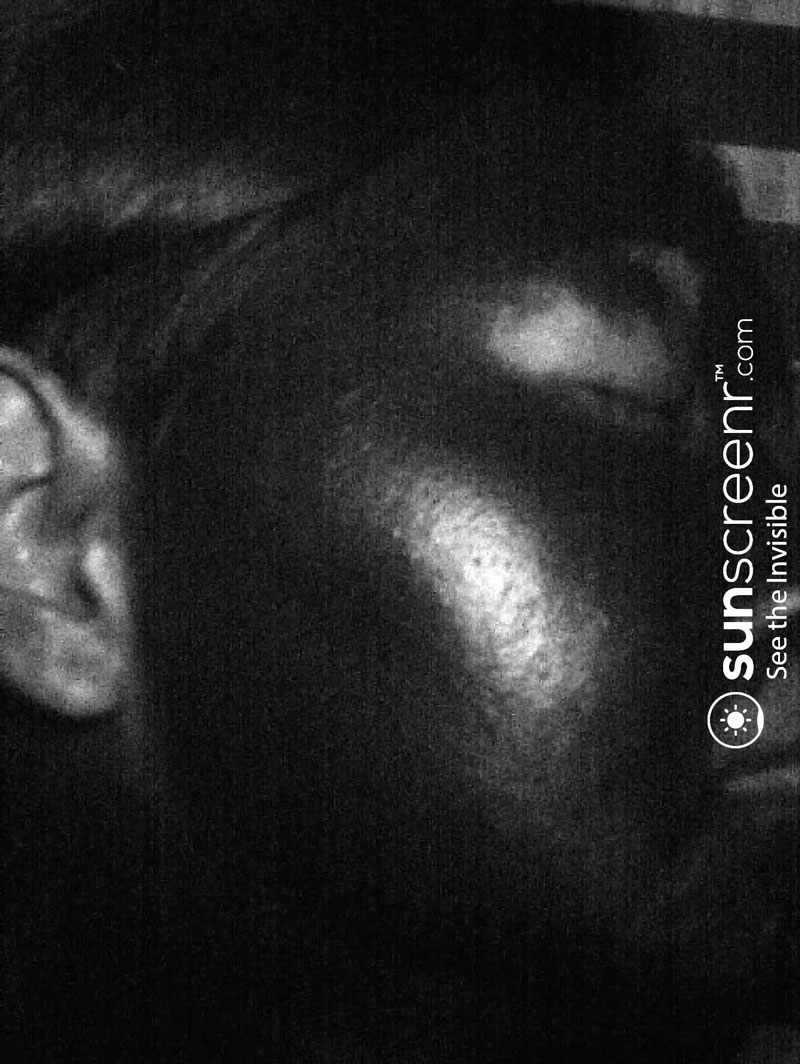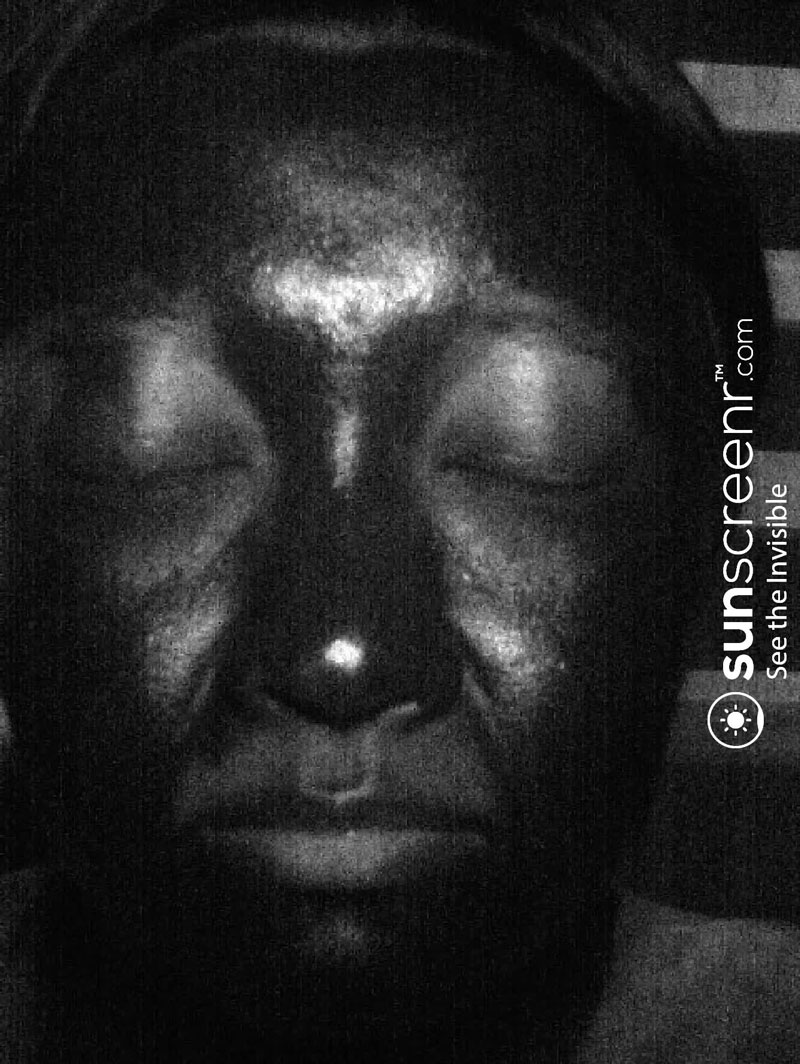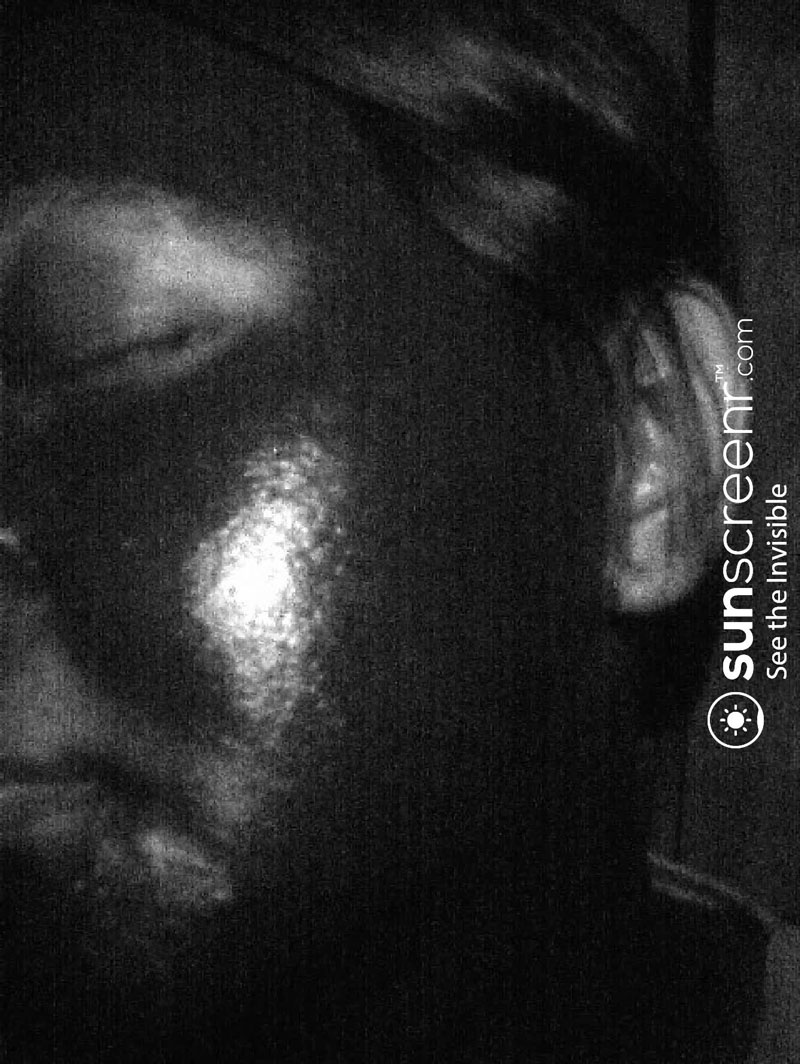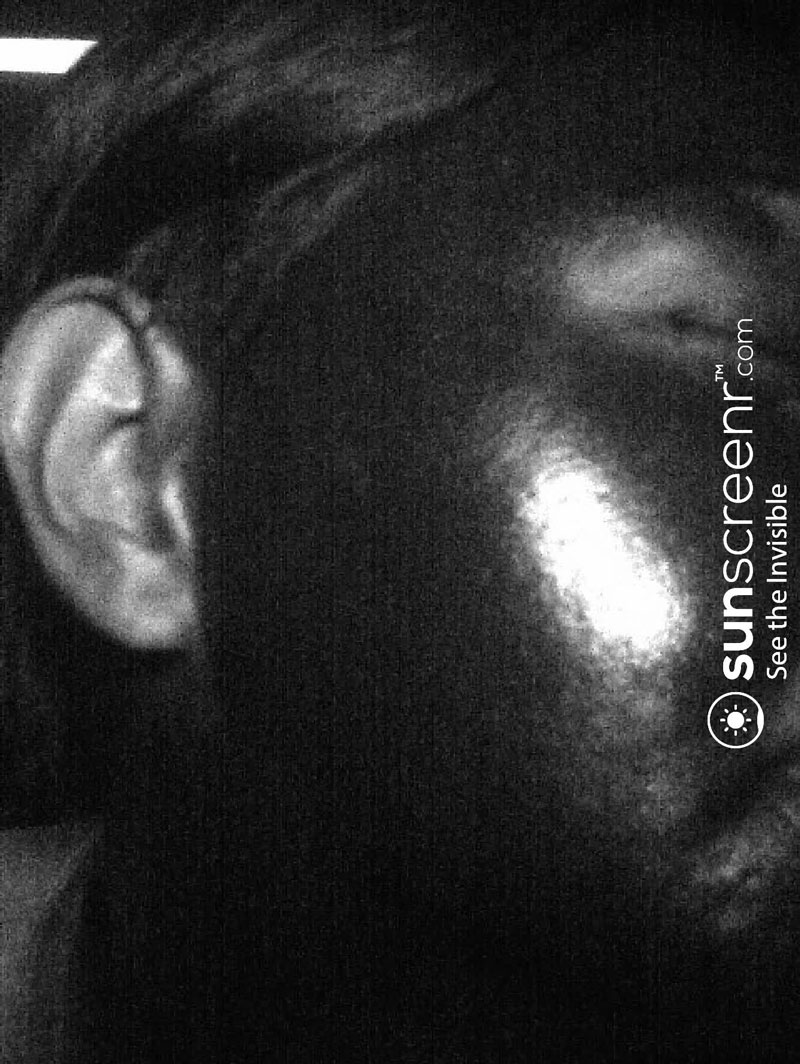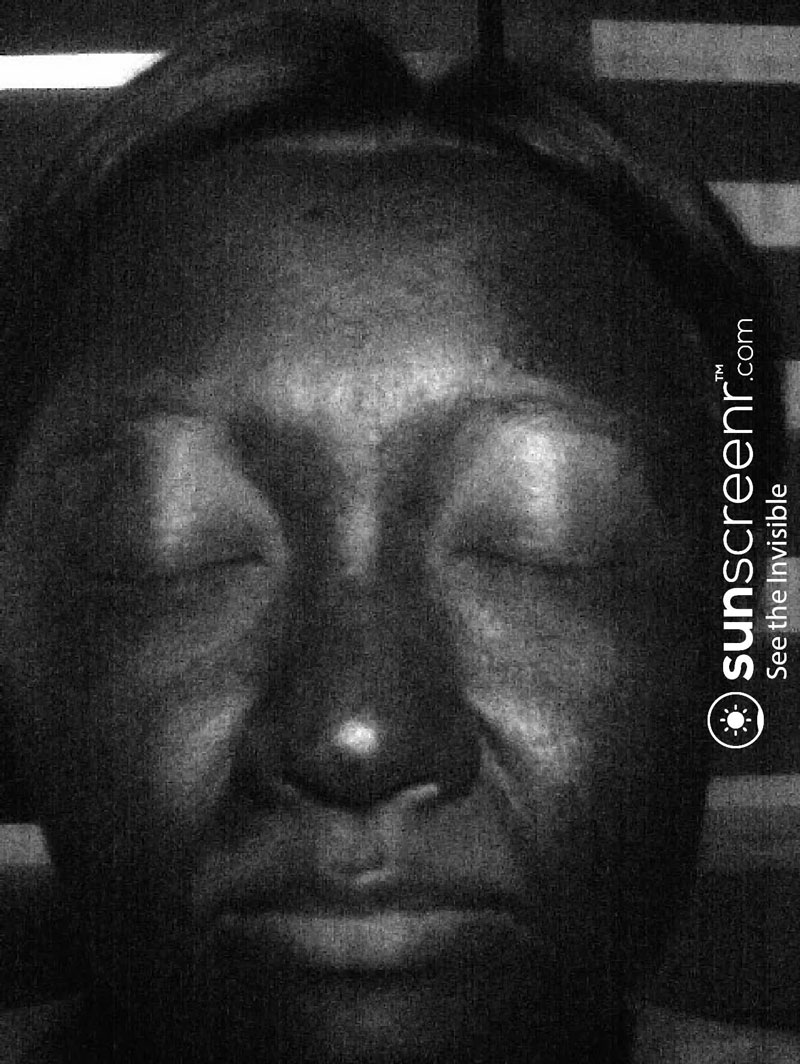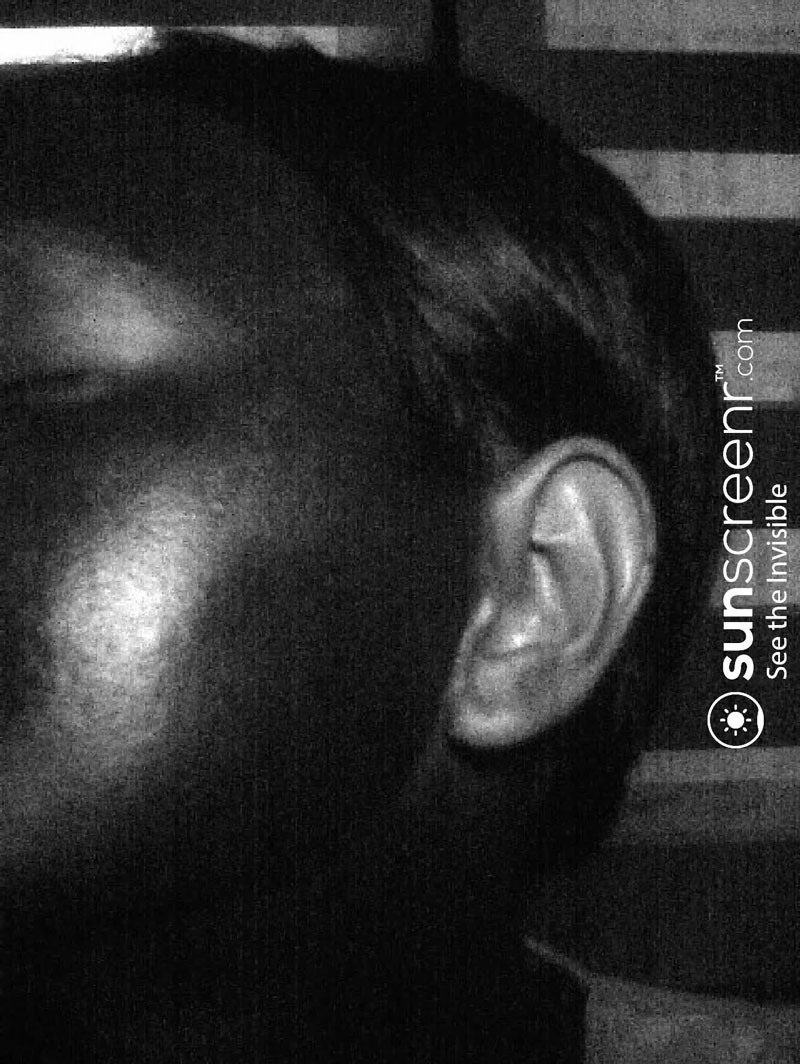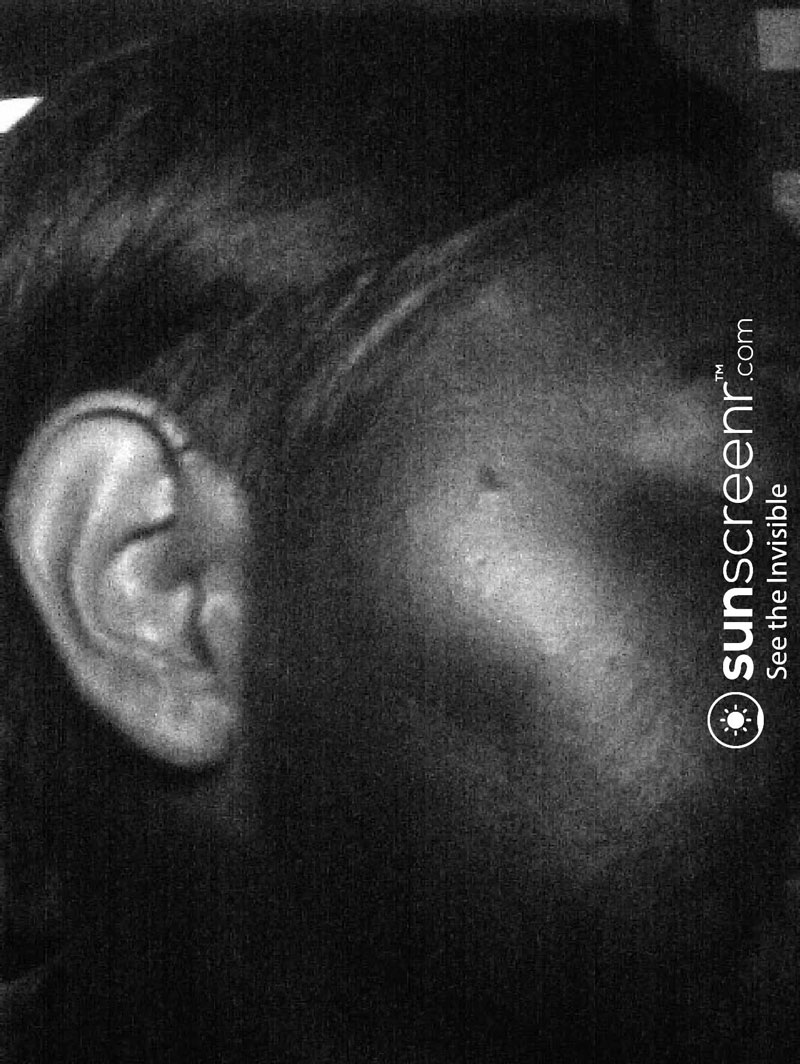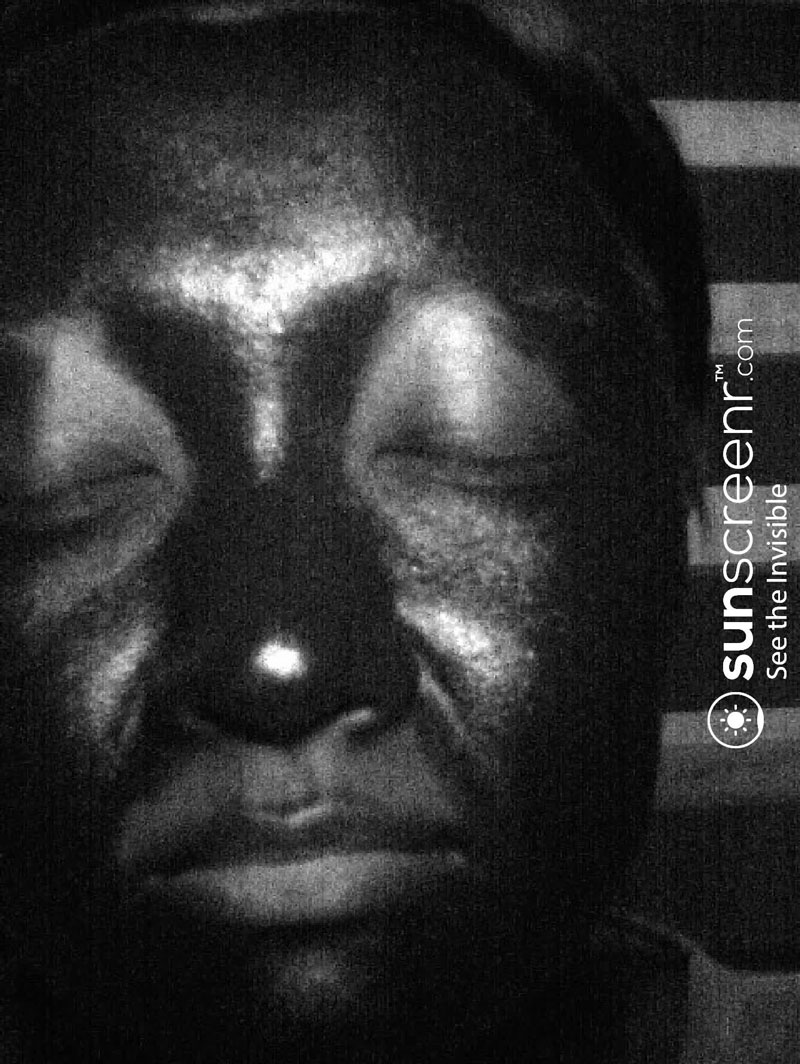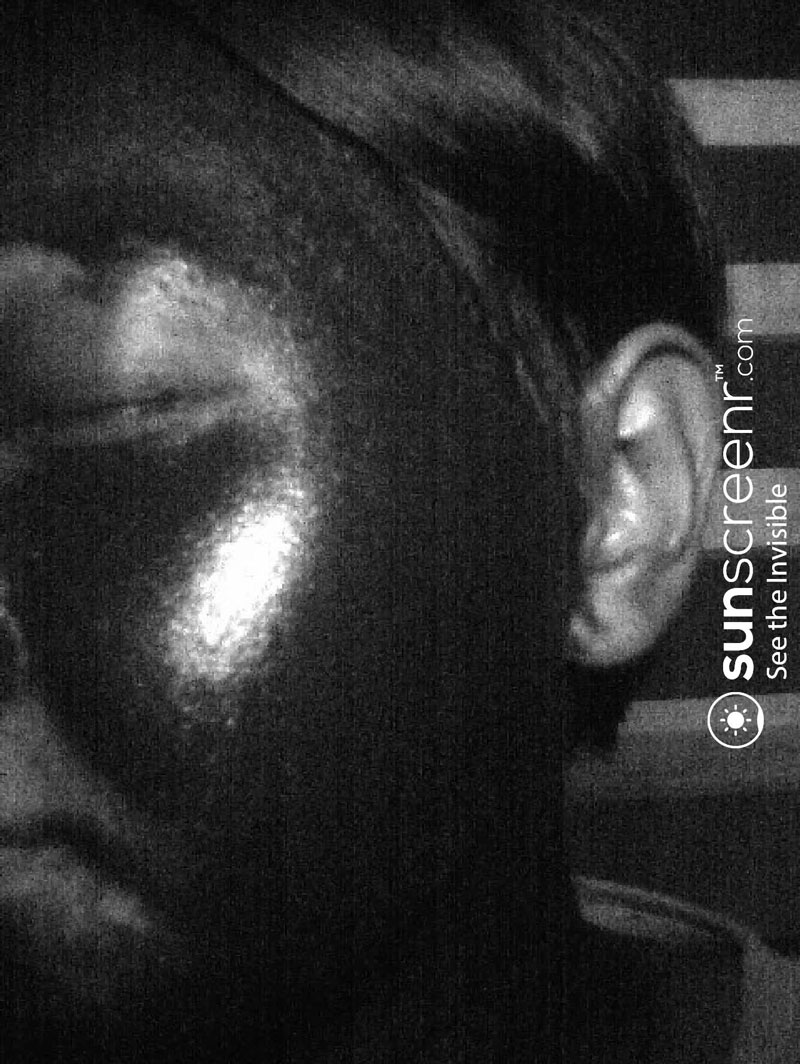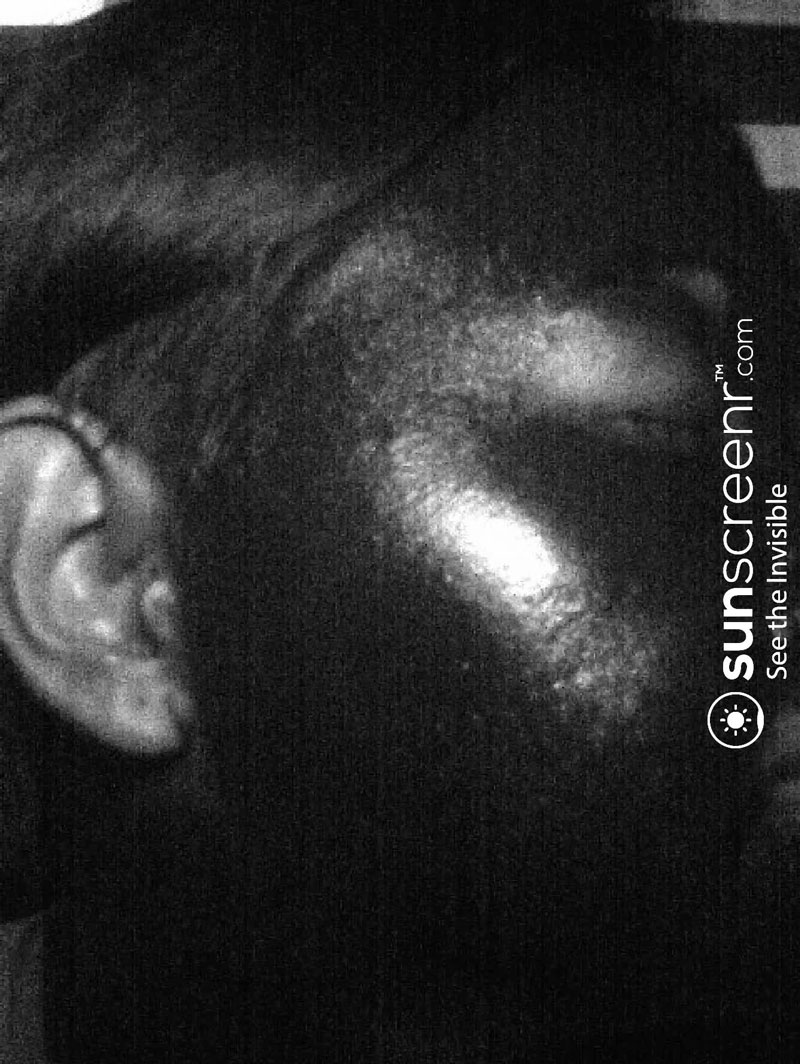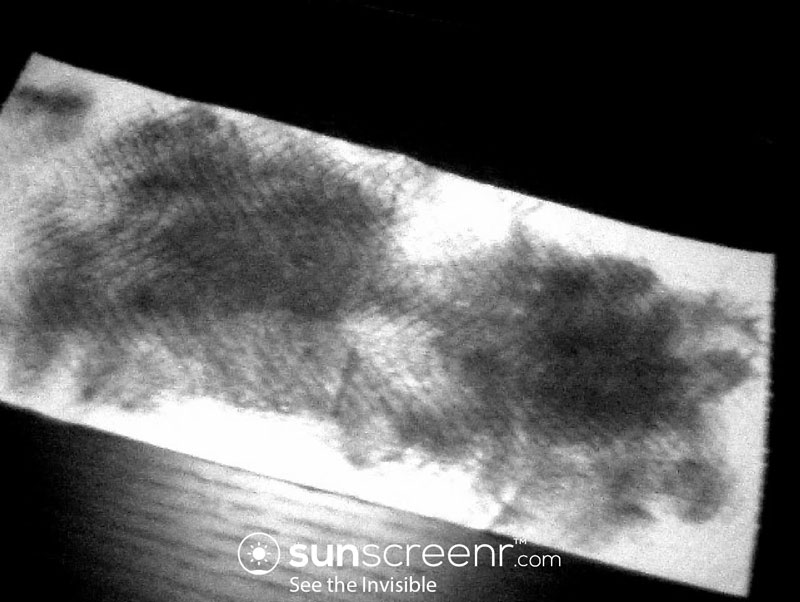 I did some light exercise and this was how it looked after sweating and blotting the sweat off.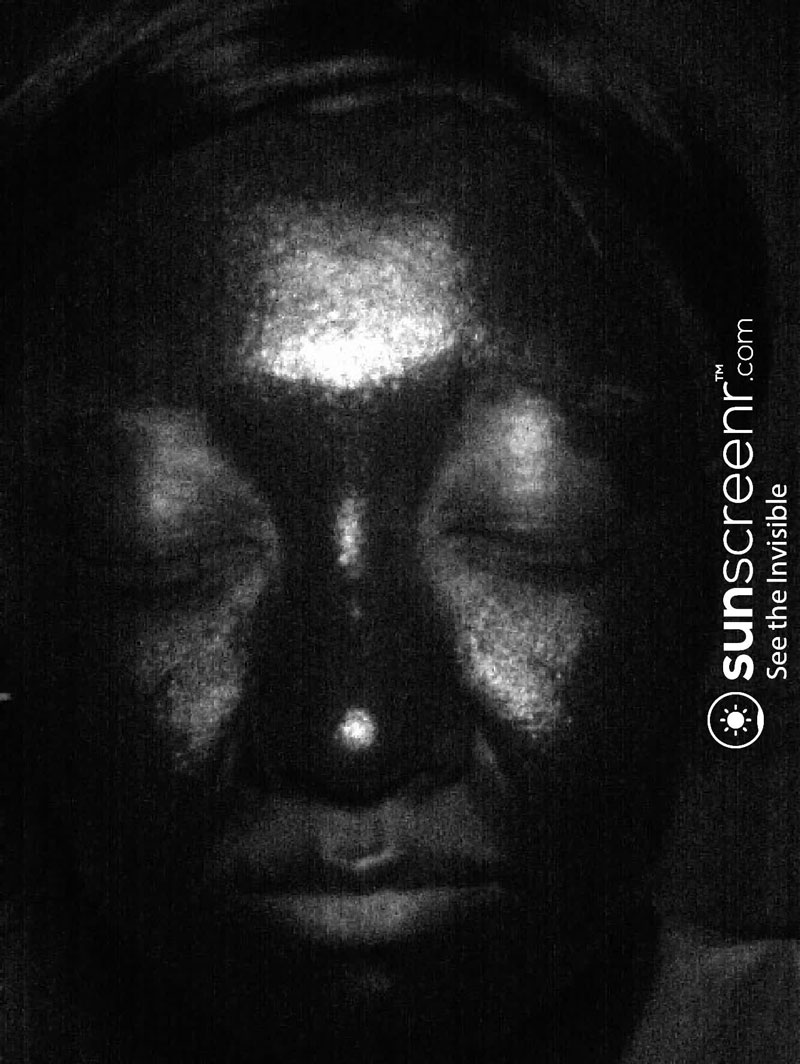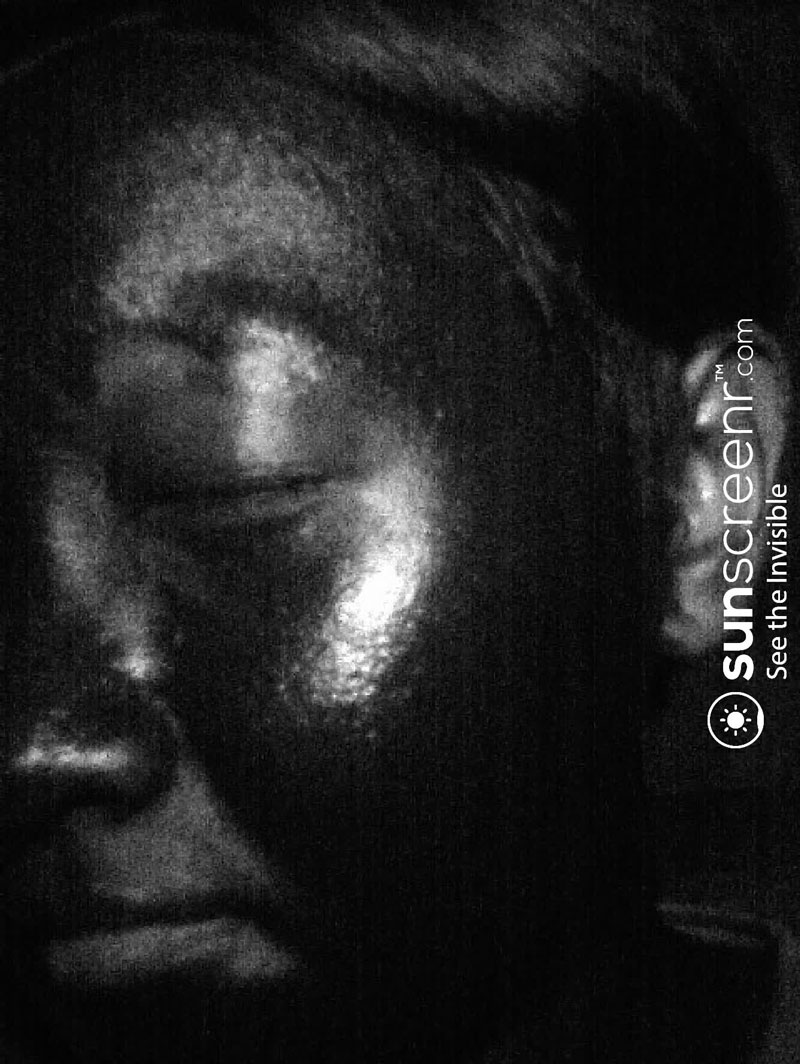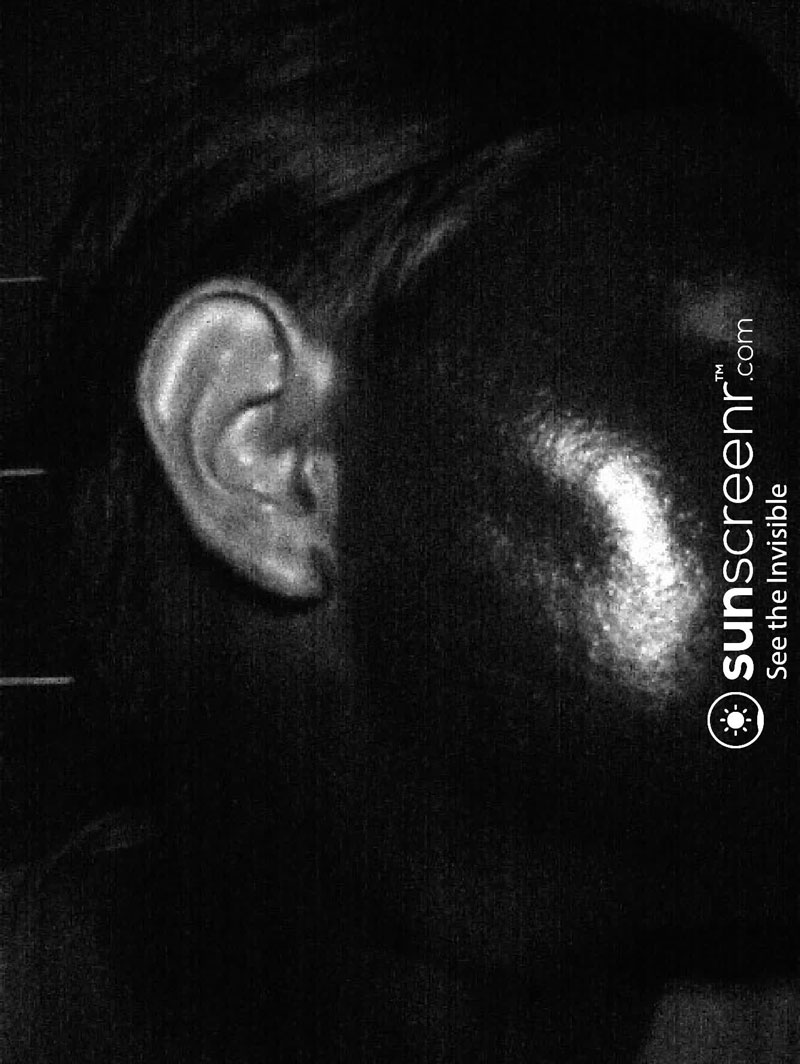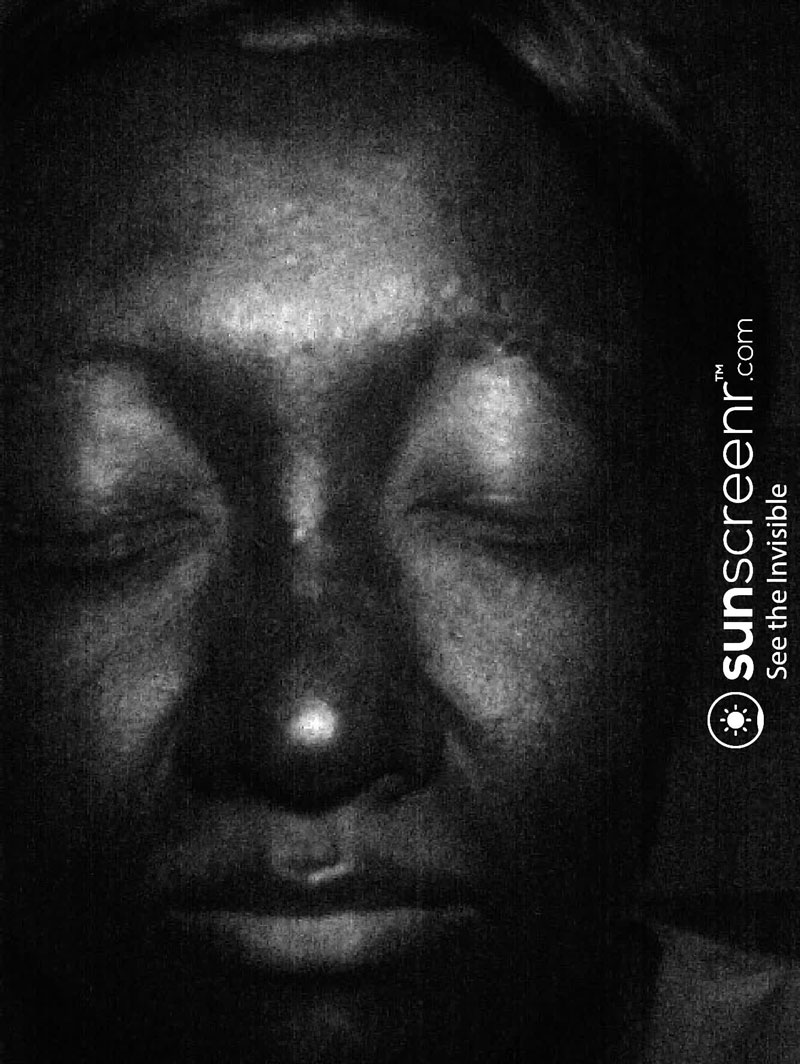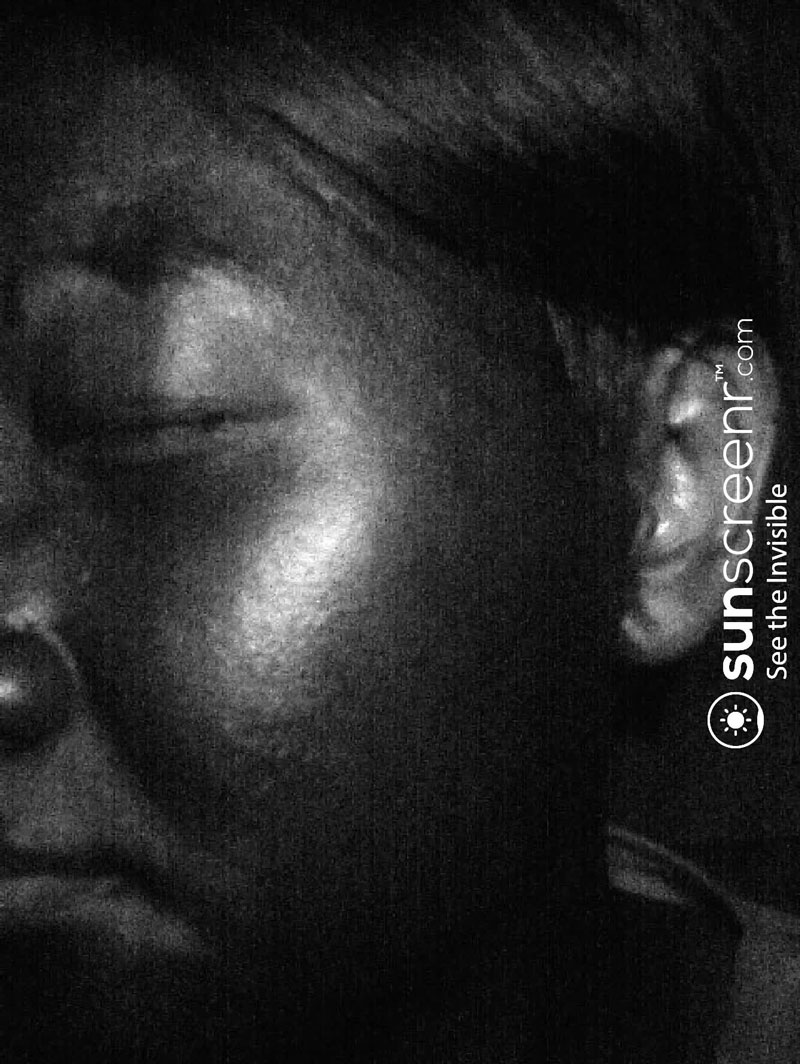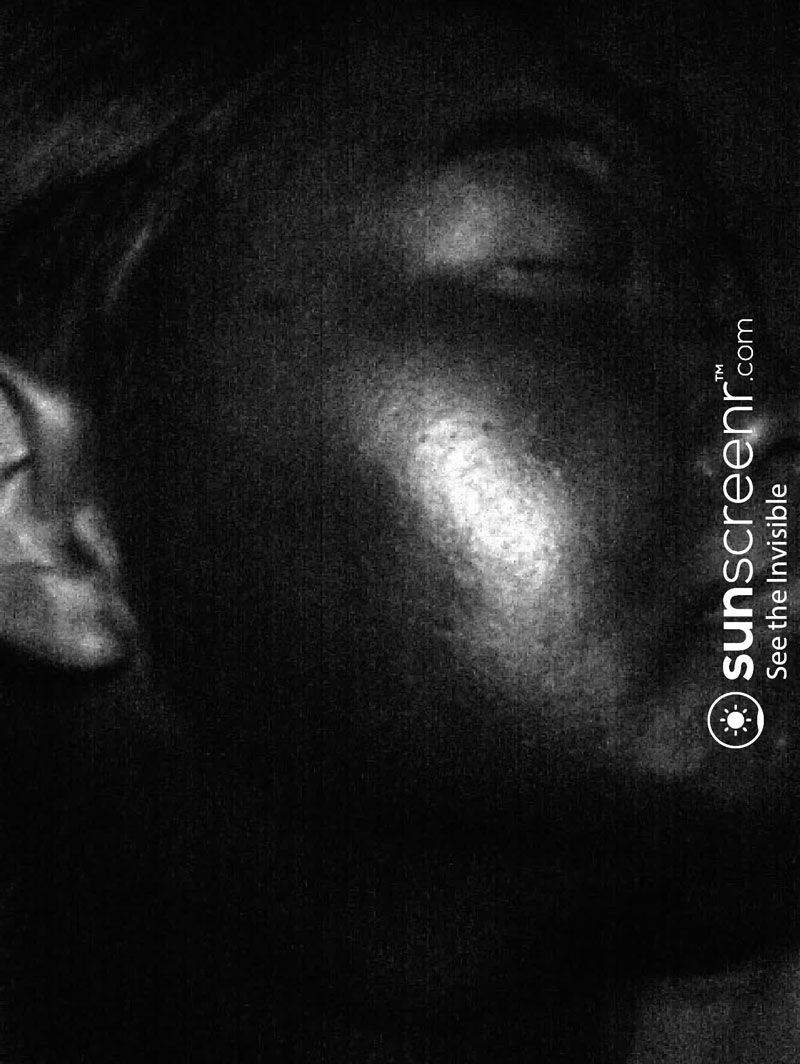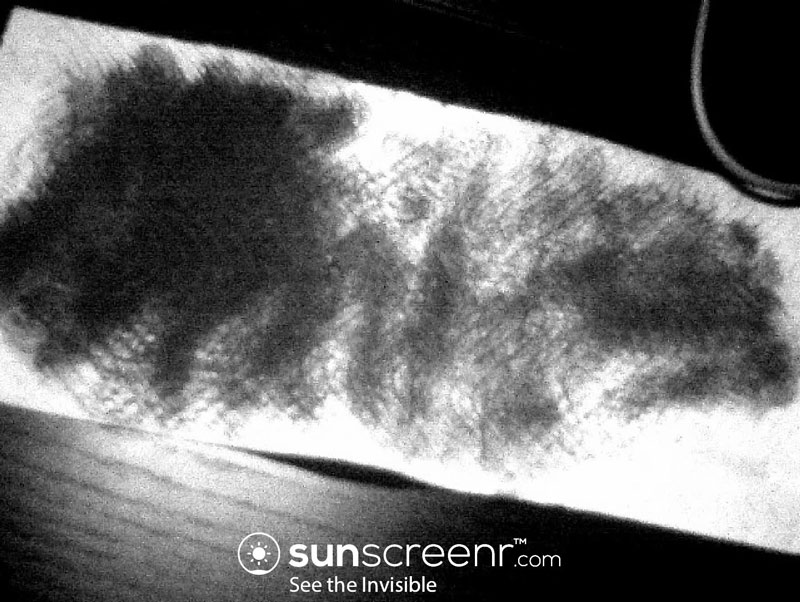 Conclusion
I am impressed on its adherence! And of course, the lack of shine always appeals to me. I have actually repurchased this and I'm using it on my face and body daily. It's inexpensive too. Have you tried this?
Sadly, this sunscreen doesn't agree with my dry-skin sibling who is undergoing isotretinoin treatment. He said the sunscreen caused itchy sensation on his body. Well, it's probably a bad idea to use alcohol laden sunscreen on dry skin to begin with, I suppose.
Discussion
Reddit: https://www.reddit.com/user/chocosweet/comments/wb6rcs/under_uv_camera_kose_suncut_uv_perfect_milk_spf50/
Instagram: https://www.instagram.com/p/CgmcNmarS_C/
Disclaimer: I only use the UV camera to see if a sunscreen disperses an even layer (or patchy and spotty); and if I miss out a spot during application. It's not by all means to measure the sunscreen protection level. Got mine from sunscreenr.com. It's compatible with android phone.