Product Summary
Shiseido The Perfect Protector SPF50+ PA++++
UV Filters:
Zinc Oxide, Octinoxate, Octisalate, Octocrylene, Uvinul A Plus, Titanium Dioxide, Ensulizole, Tinosorb S.
Properties:
Contains alcohol
Contains fragrance
Water Resistant
Sweat Resistant
Friction Resistant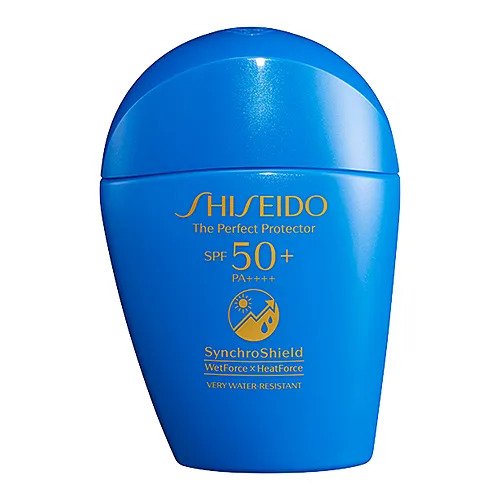 Preface
I was gifted this sunscreen by my partner last Christmas. It's not something I'm willing to splurge on personally since it's 50% more expensive than Anessa Perfect UV Milk.
Anyway, let's see how this fares.
To start with, this is how the packaging looks like.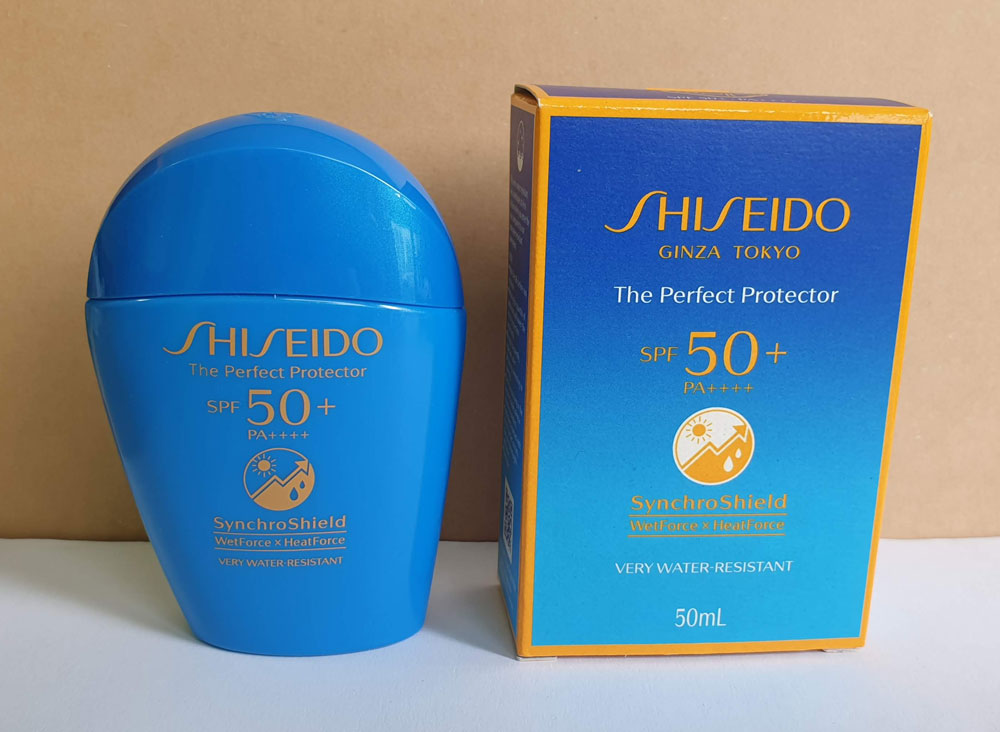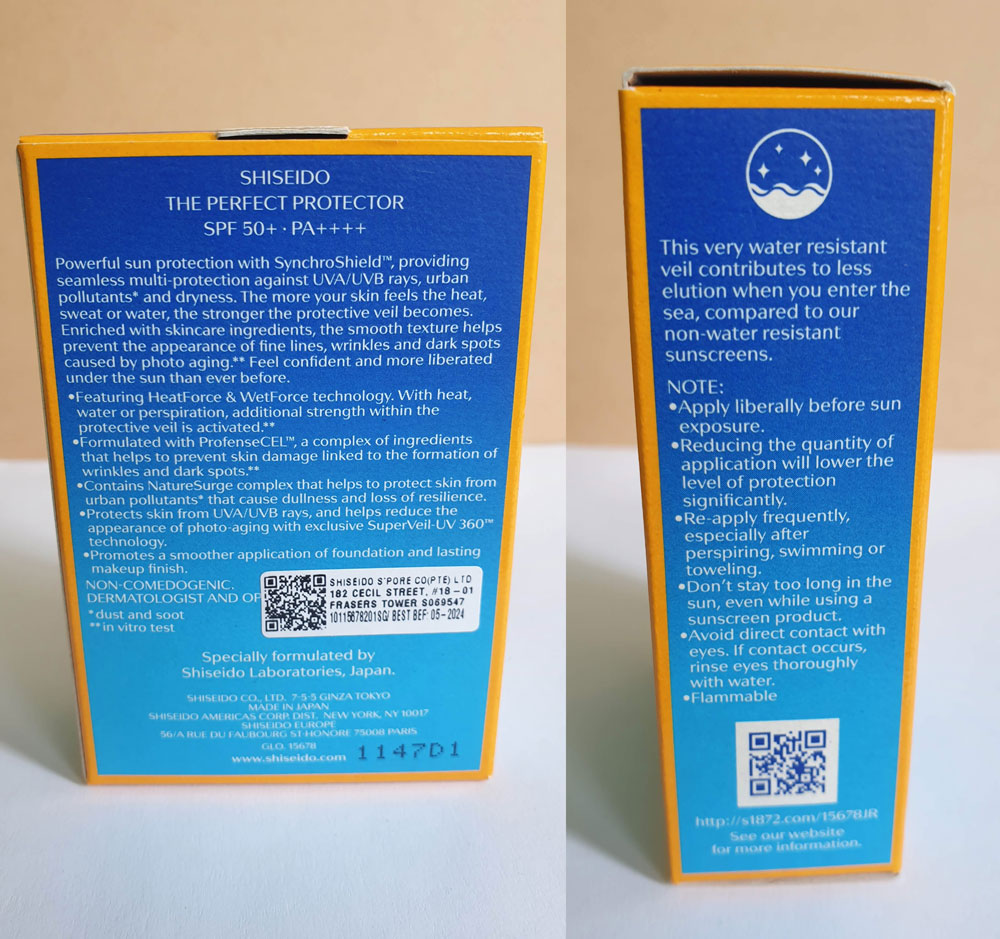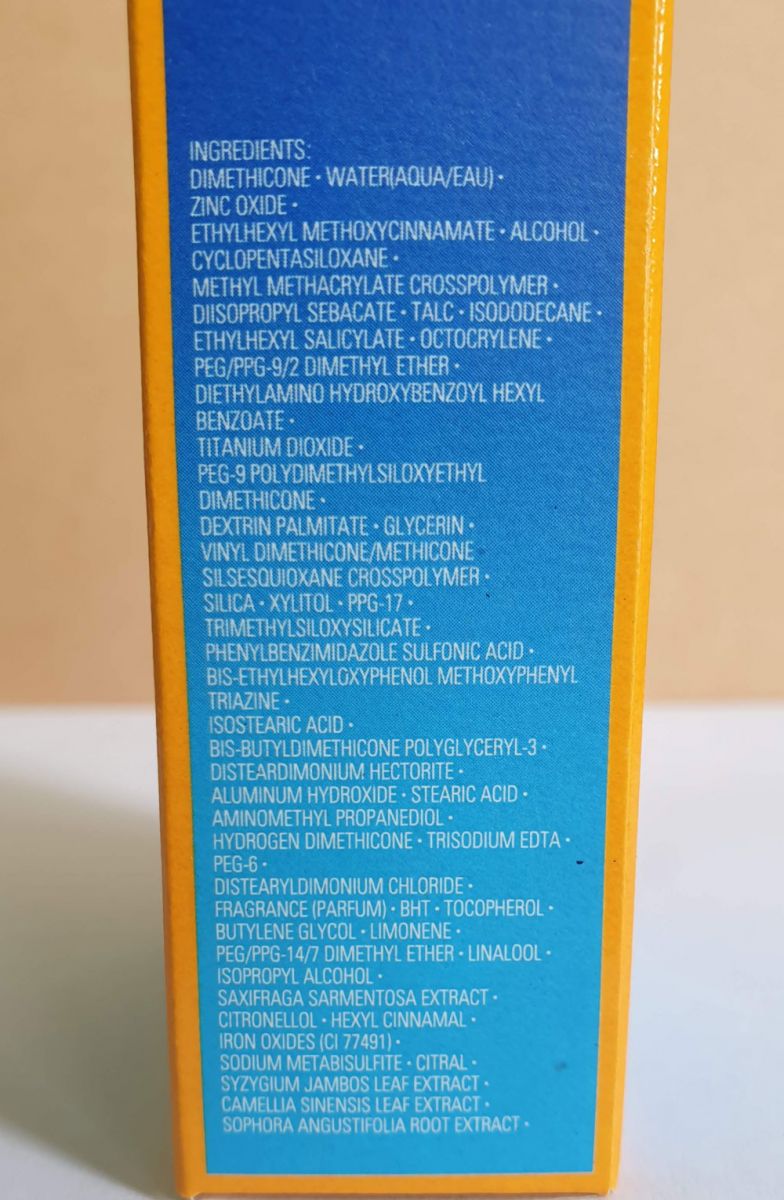 Characteristics
Texture
It's a pinkish fluid texture. Has some transparency to it. Very easy to apply. This is more fluid and less viscous and thinner texture than Anessa Perfect UV Milk (2020 Formula)
Finish
It has silicone-y powdery finish to the touch. I think this is more matte looking compared to Anessa Perfect Milk (2020 Formula).
I don't find it balls up near hairline either.
White cast
It has white cast, but much less so compared to Anessa Perfect UV Milk.
Scent
OH MY GOSH. It's SO fragranced. And it lingers for a period of time. By now I'm used to the scent so I'm not bothered with it anymore. But you have been warned.
It smells kinda citrusy and powdery. It has completely different scent from Anessa one.
Reapplication
I don't find it pills with reapplication. But then, I don't wear make up or moisturizer with it. The white cast also intensifies.
Eye Stinging
I don't find this sting my eyes. I can use it on my eyelids without issue.
Adherence
Preparation
I shook the sunscreen for few seconds and applied it on my left bare arm, took photos using UV camera (Sunscreenr). I let it set for roughly 30mins before taking the UV camera picture.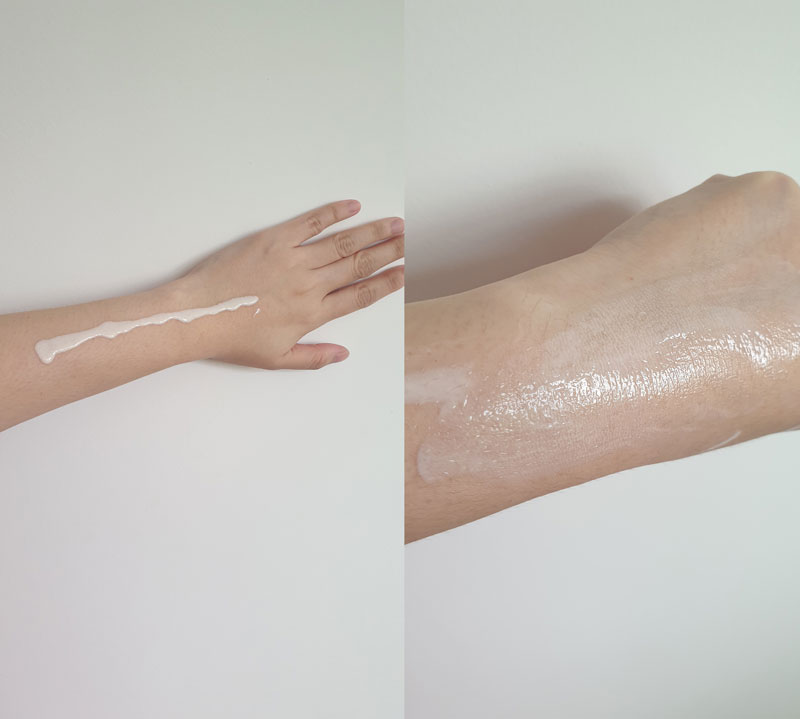 Texture
It has milky texture, pinkish with translucency in color. It doesn't translate in pictures, but it's more pink color in real life.
Shine and White Cast
This has more matte finish on me when compared to Anessa. Silicone-y powdery finish to the touch. Even when humidity is higher, this sunscreen will still look matte on me. I can wear as is, no need to powder at all.
It has white cast. It has lesser cast compared to Anessa Perfect Milk version. It does subside after letting it sit.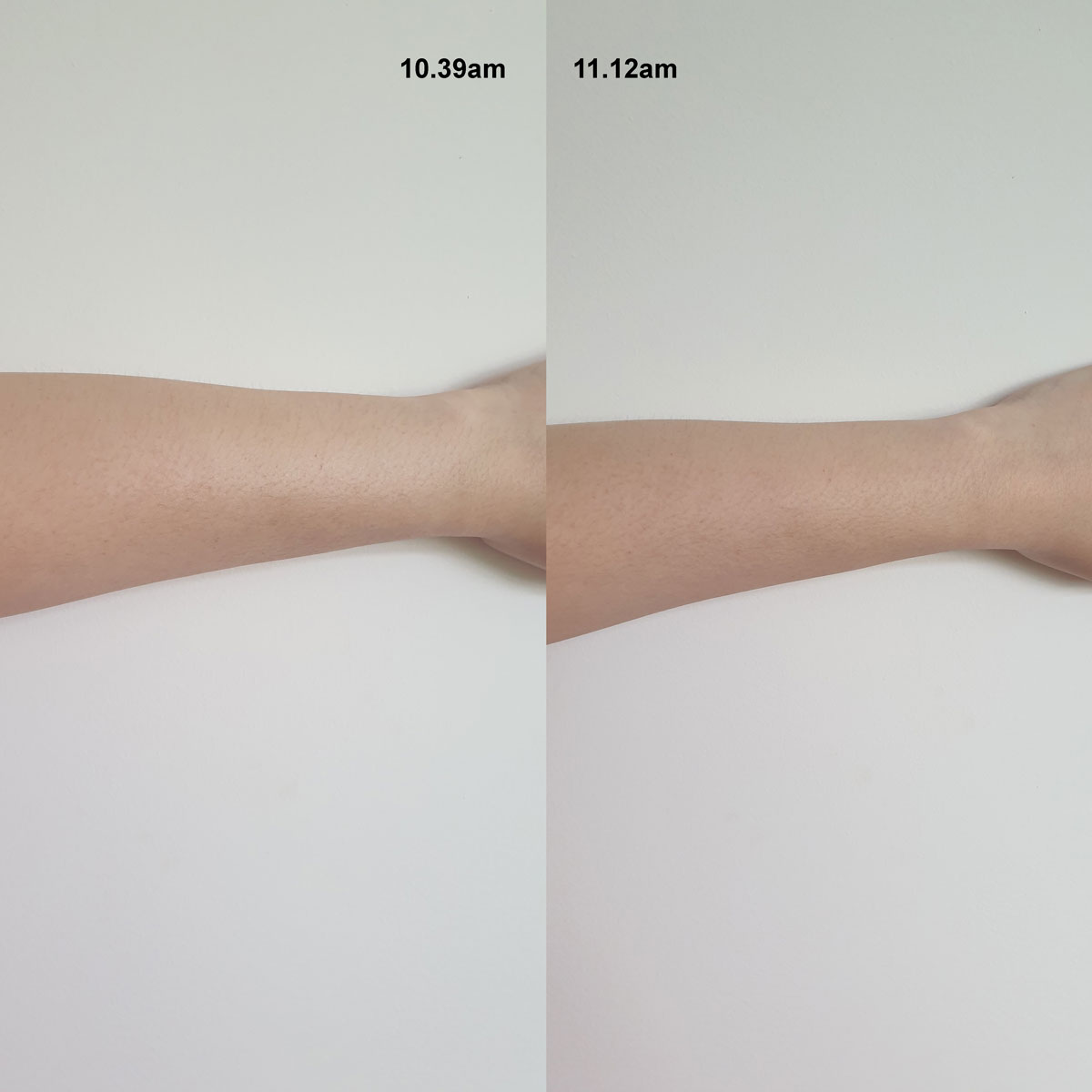 Coverage
The sunscreen disperses evenly, as you can see from the picture below.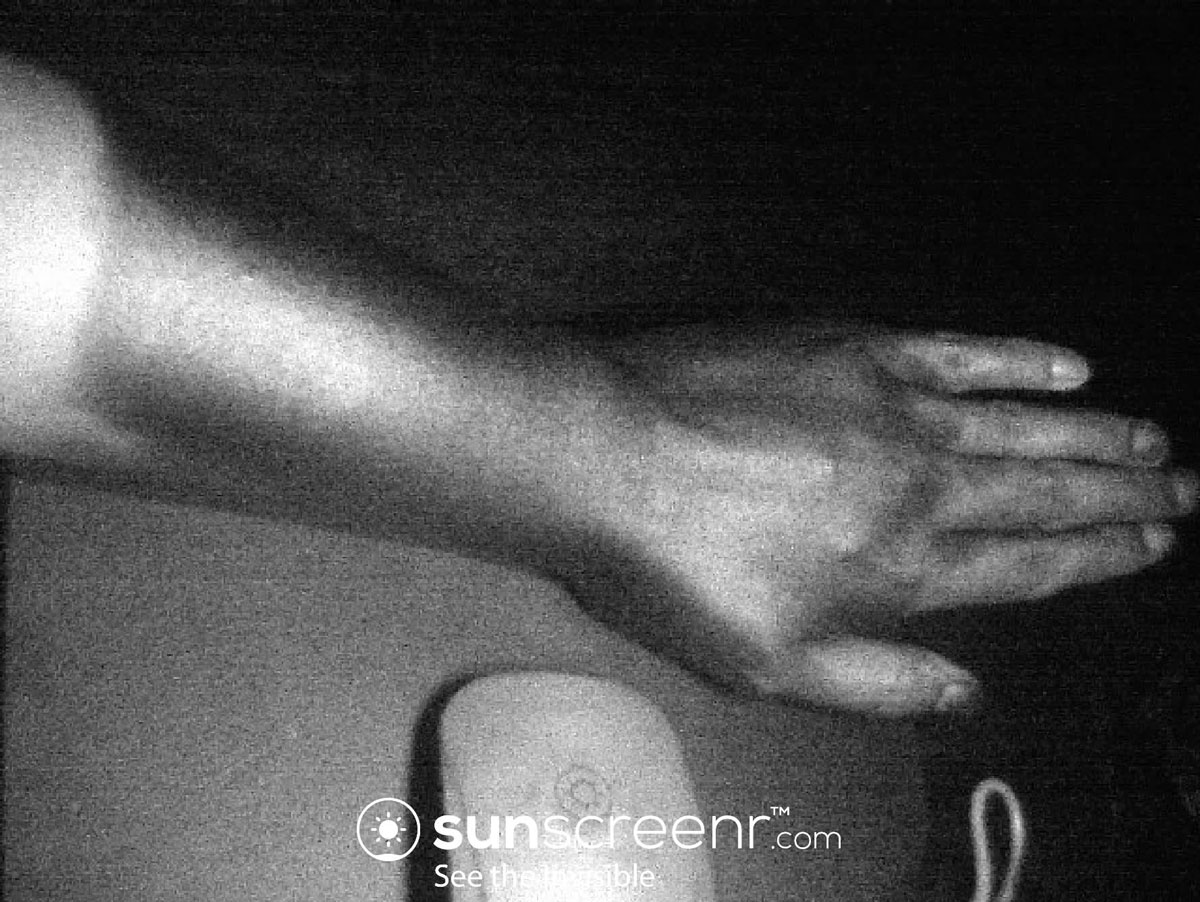 Rub Test and Removal
I rubbed a section near my fingers of my hand under running sink water for 30 seconds. Of course, the sunscreen still adheres pretty well.
The white cast intensifies upon contact with water. Compared to Anessa, I don't find it leaves white residue when rubbed against my clothes.
I used Biore Facial Foam Mild cleanser on wet skin and massaged it for 30 seconds and washed it off. There is still sunscreen remained, just slightly lesser than water-only removal.
After I use DHC Cleansing Oil, the sunscreen has been thoroughly removed.
I'm impressed. I'd say this has stronger adherence compared to Anessa (but that one is also amazing!)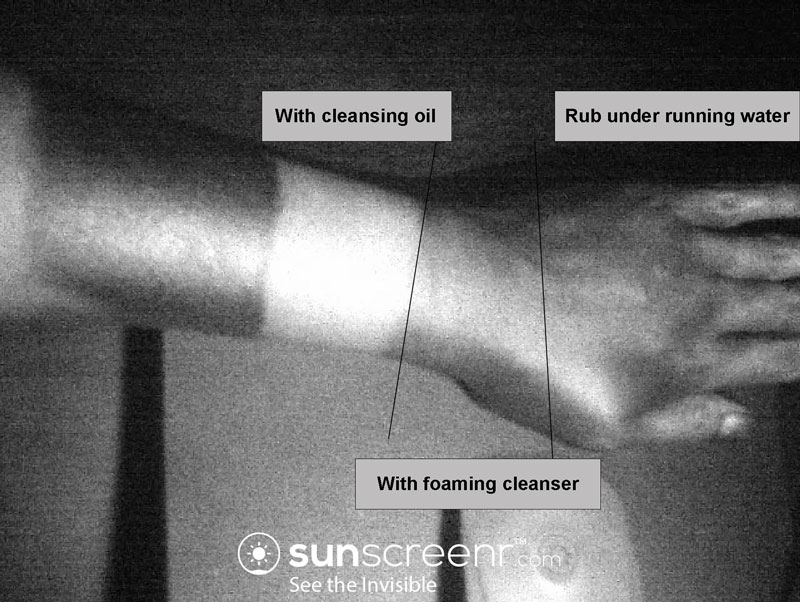 Wear Test
Preparation:
On this swatch, I used my usual AM skincare underneath the sunscreen. This is what my usual AM routine looks like:
DHC Cleansing Oil
DIY - Niacinamide + Tranexamic acid serum in simple water and glycerin base
Finacea Gel
Benzac AC 5% Benzoyl Peroxide Cream
Sunscreen of the day
I don't do any wait times. As the serum is my own concoction, I always make it very watery and leaves no emollient residue. By the time I apply my sunscreen, my face is hydrated, but not damp or wet for sure.
I didn't apply any sunscreen on ears and lips for contrast.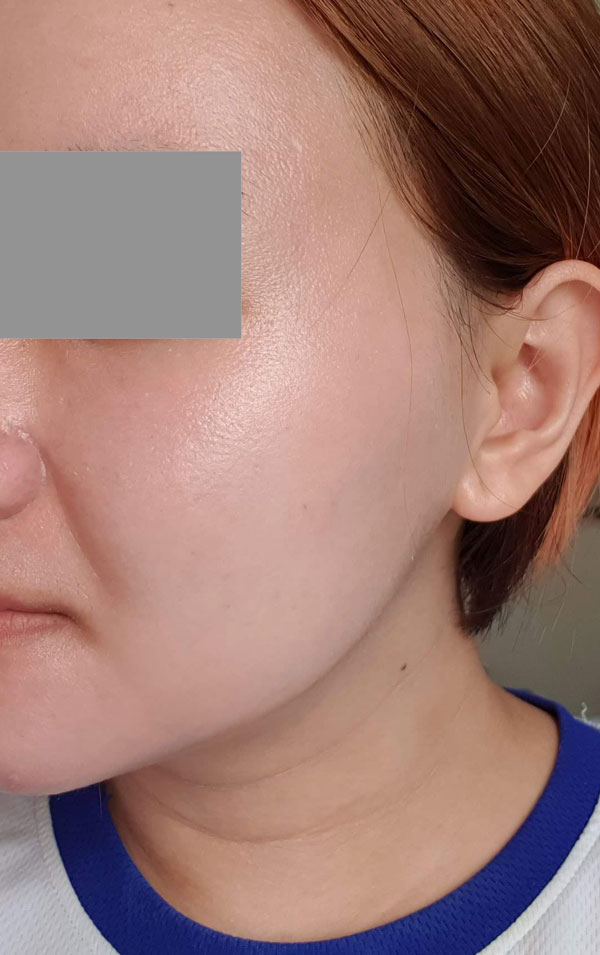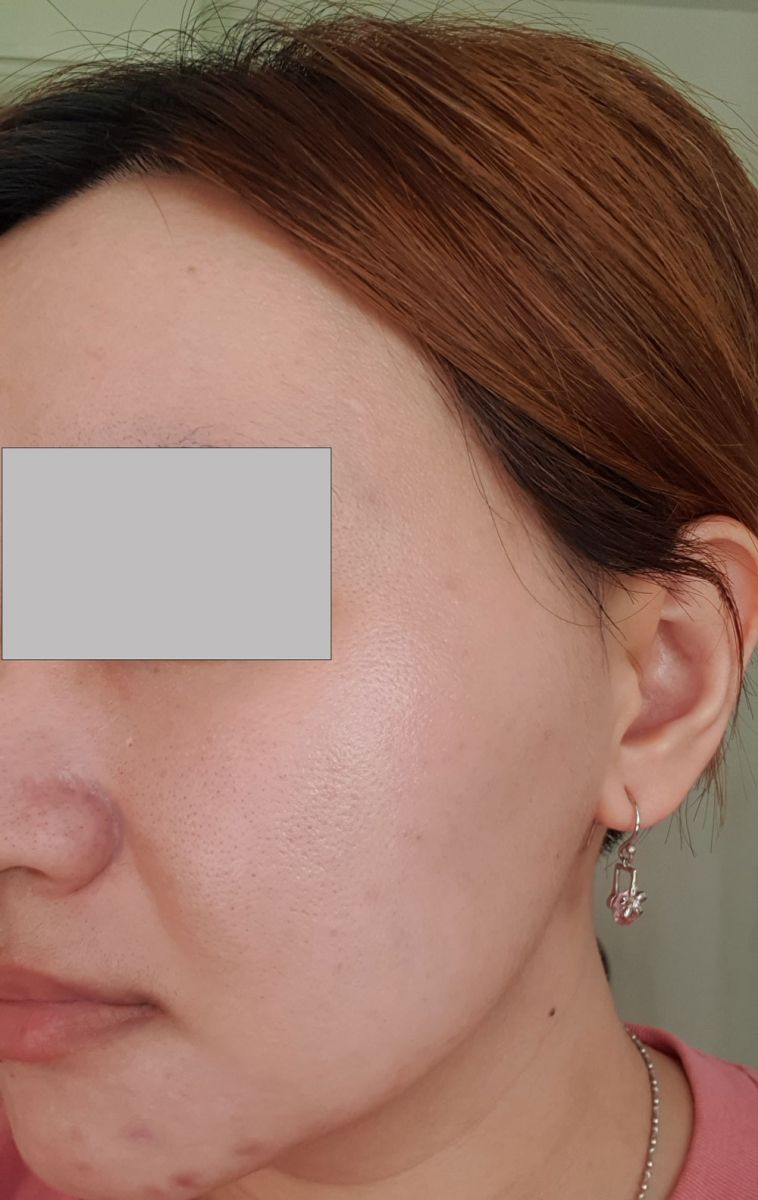 This is how it looks under UV camera with UV lamp. I took many photos to show different angles.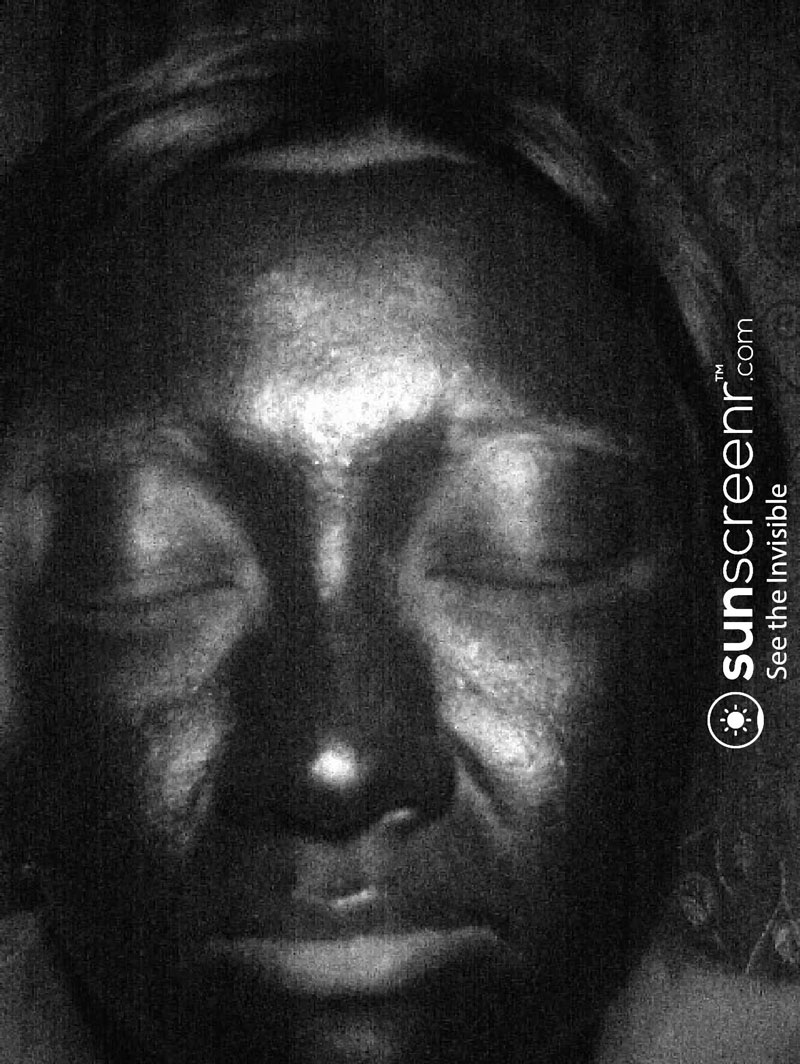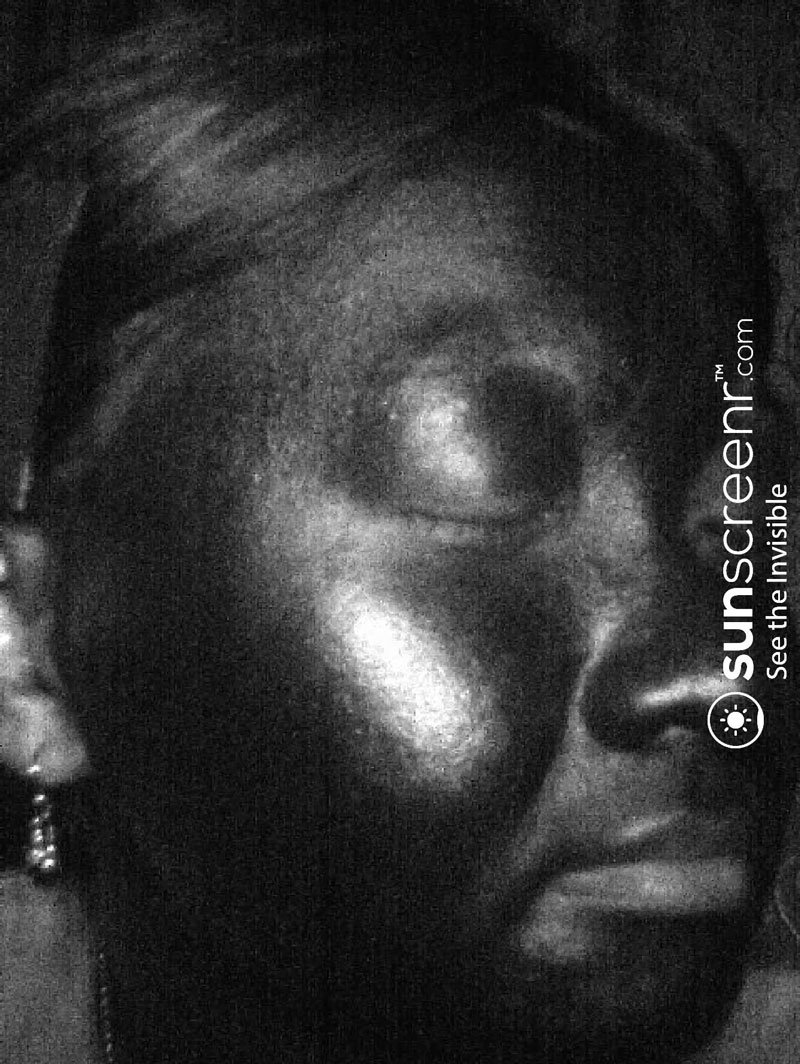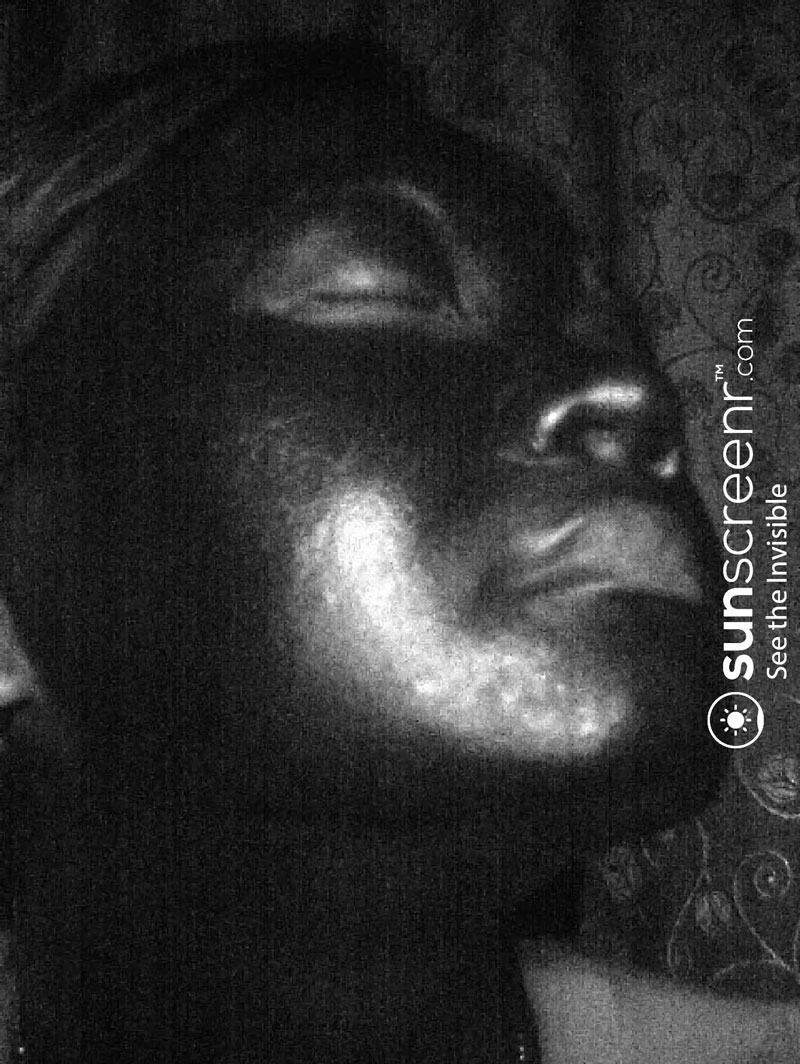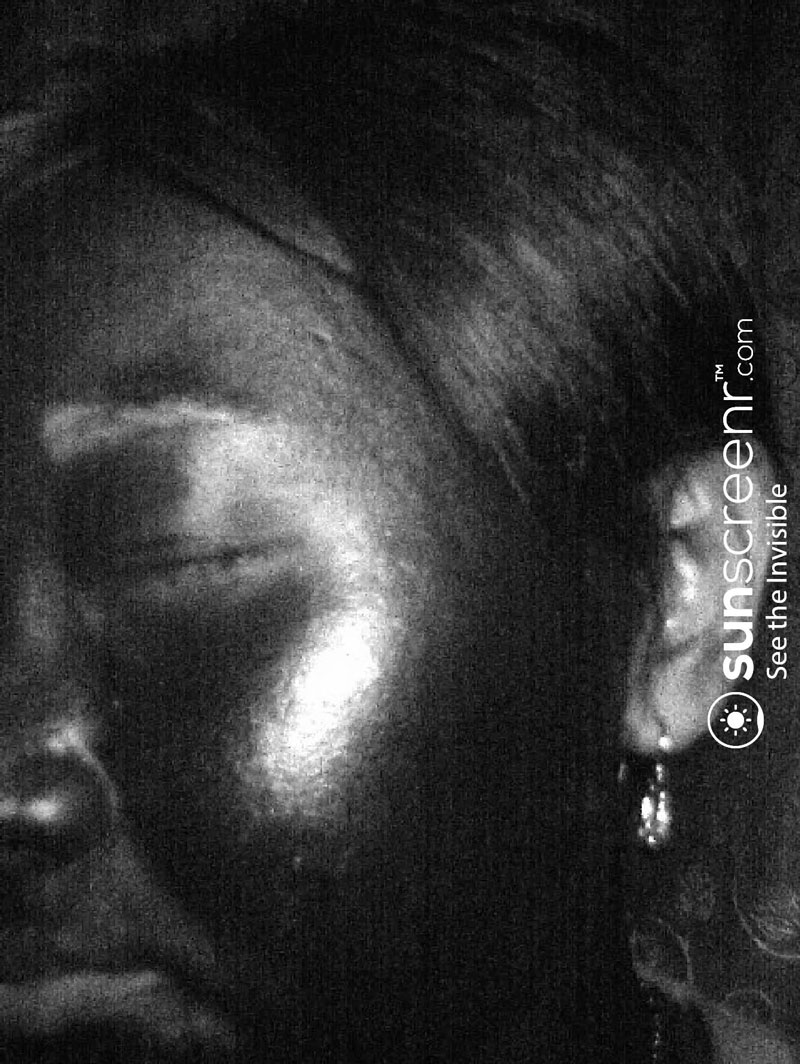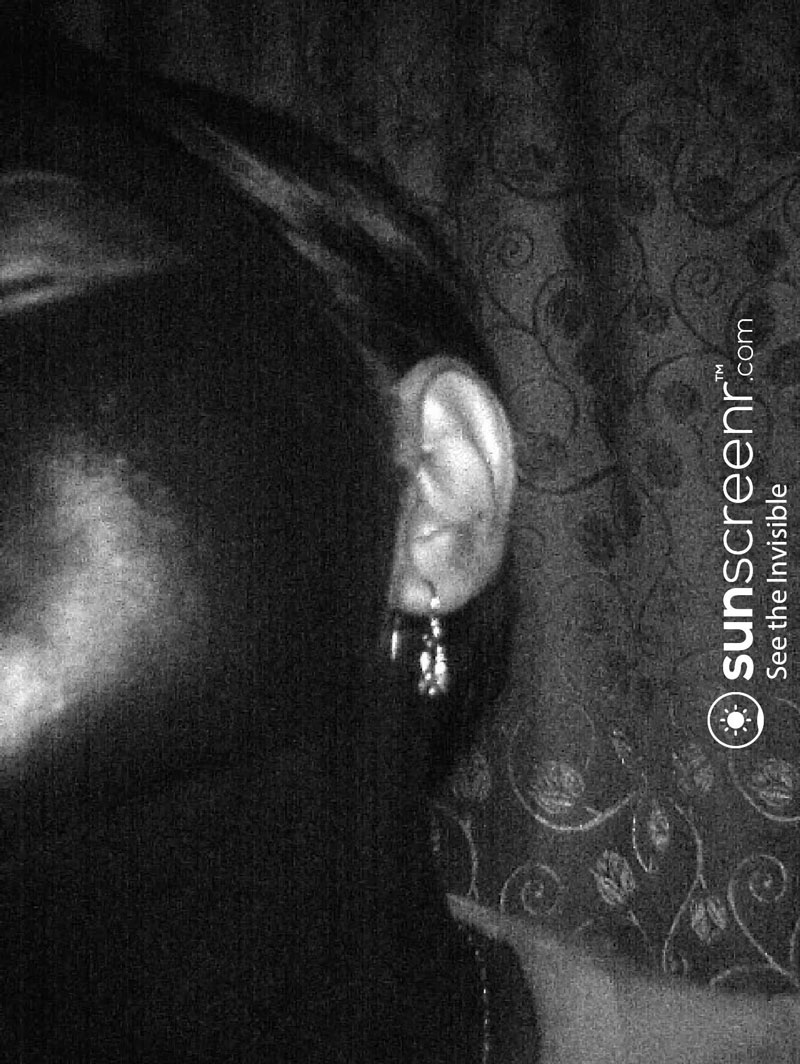 This is how it looks under UV camera when I stood in front of opened window.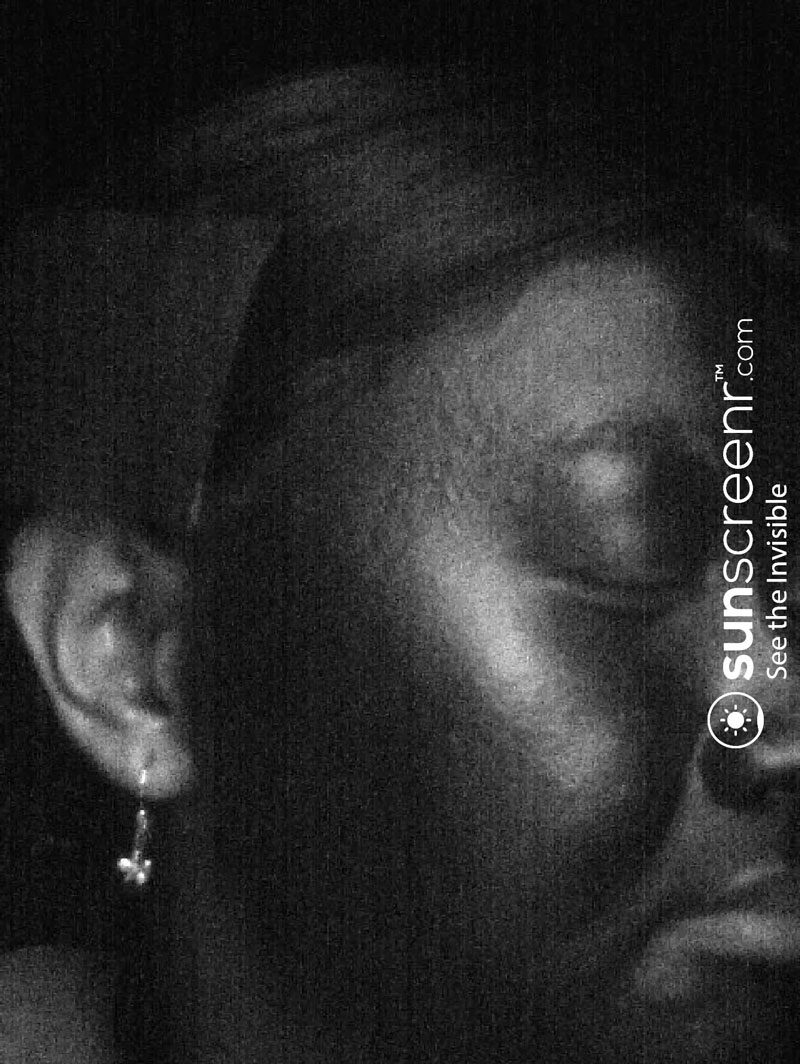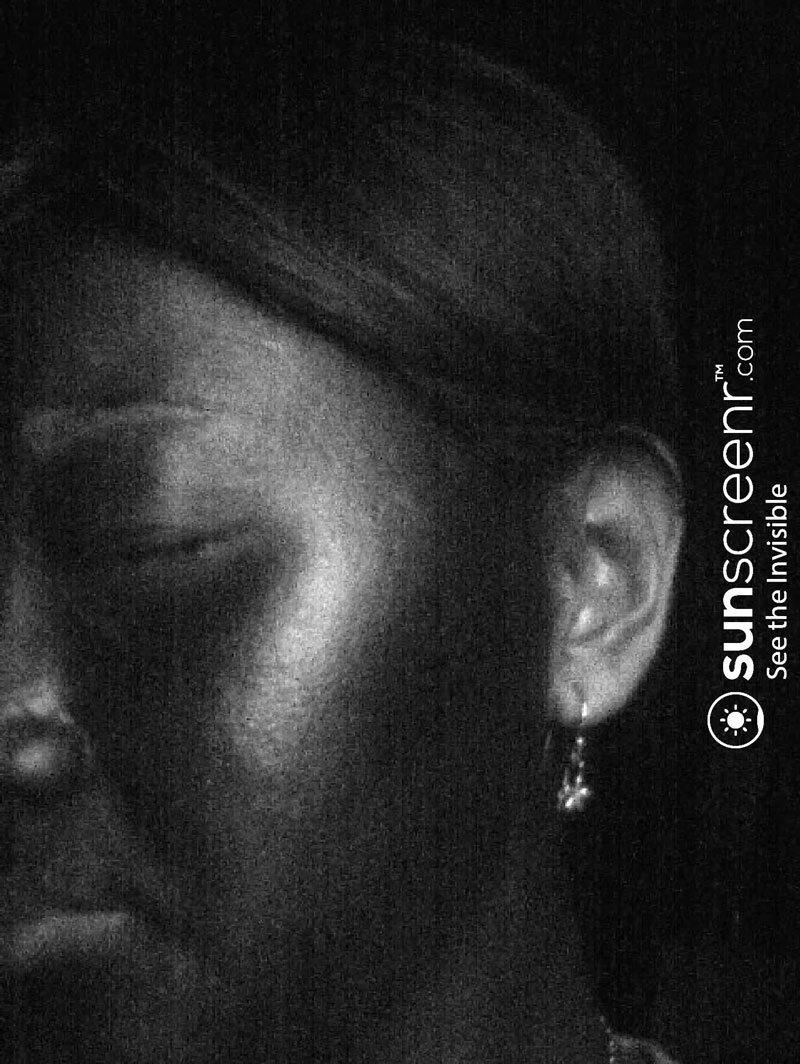 This is how it looks after mask wearing.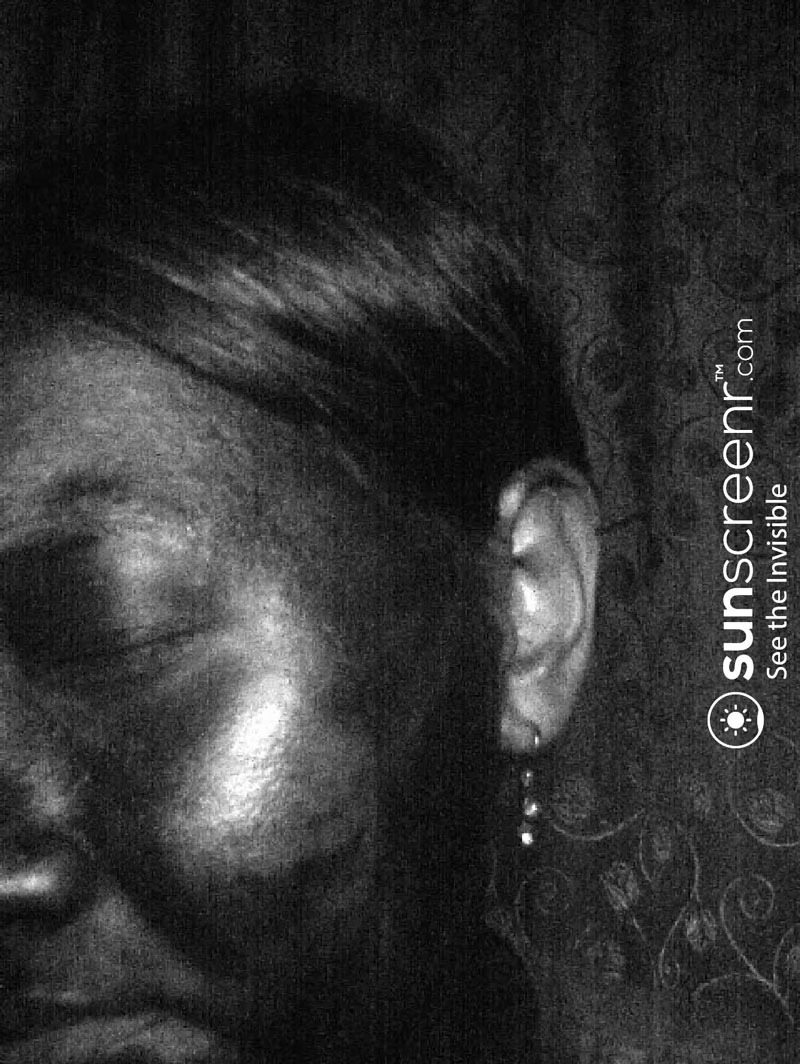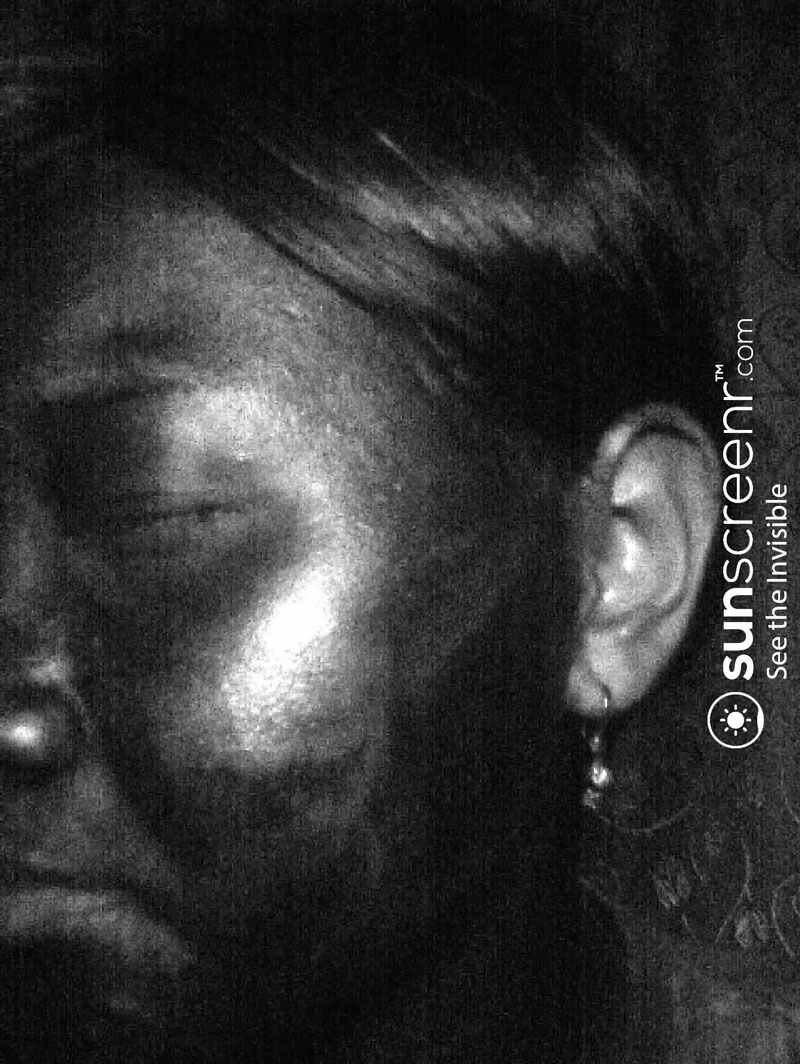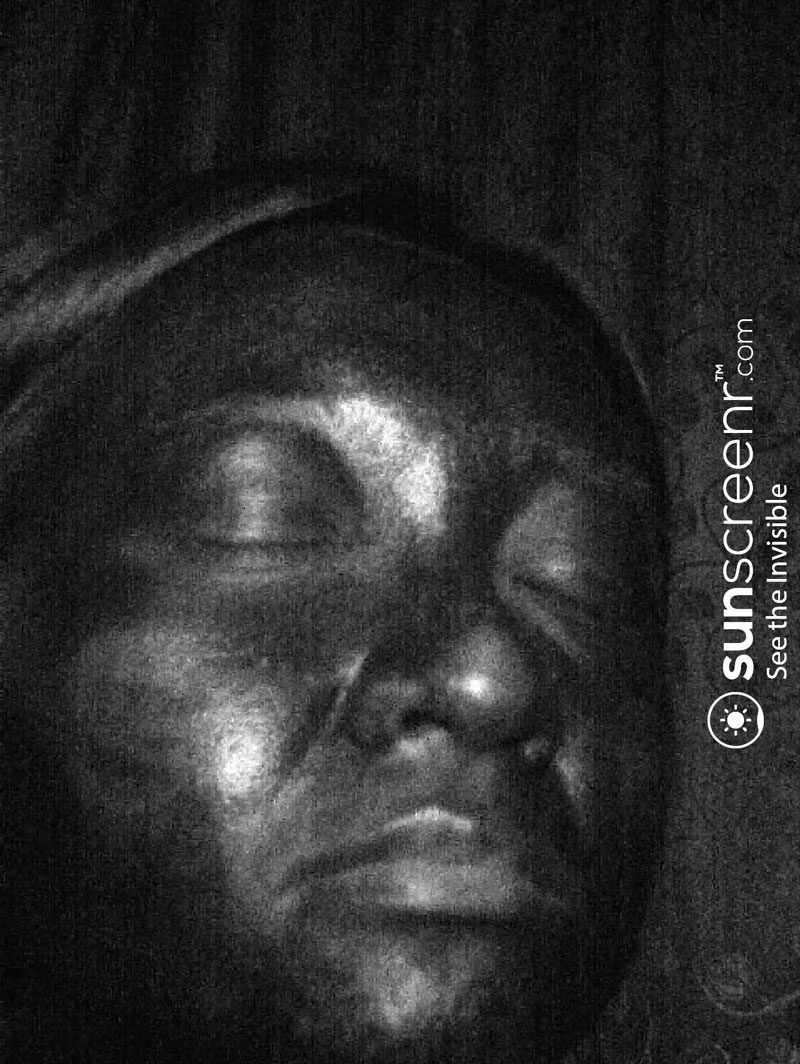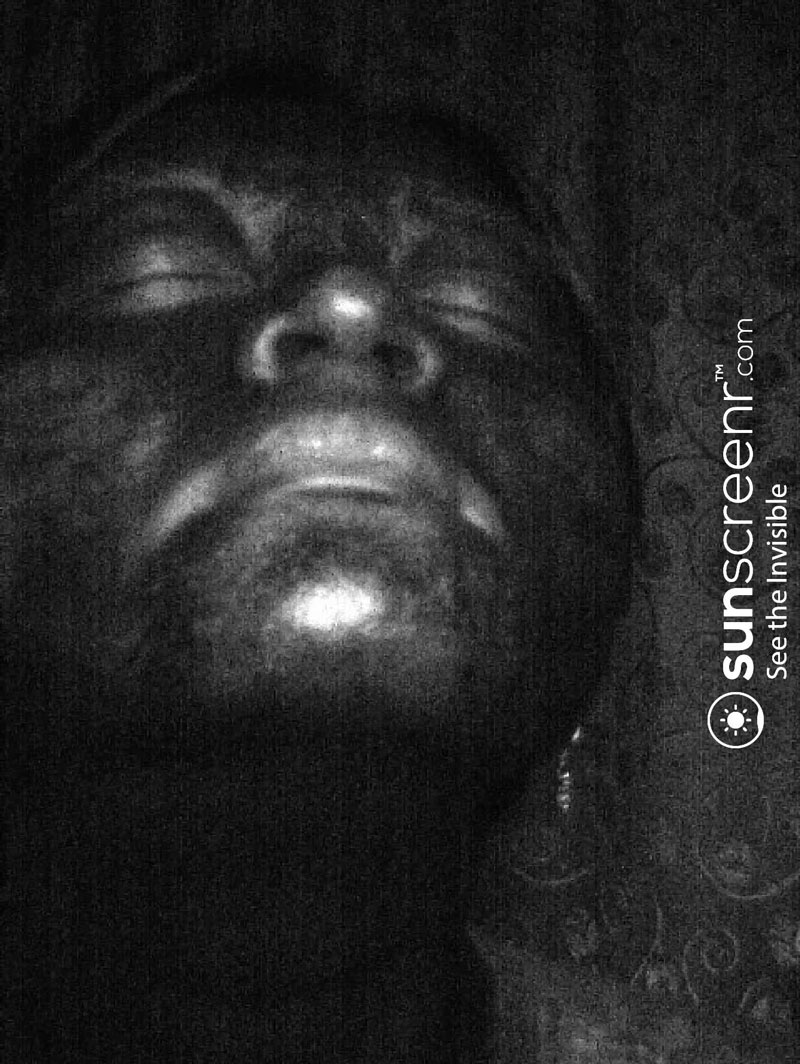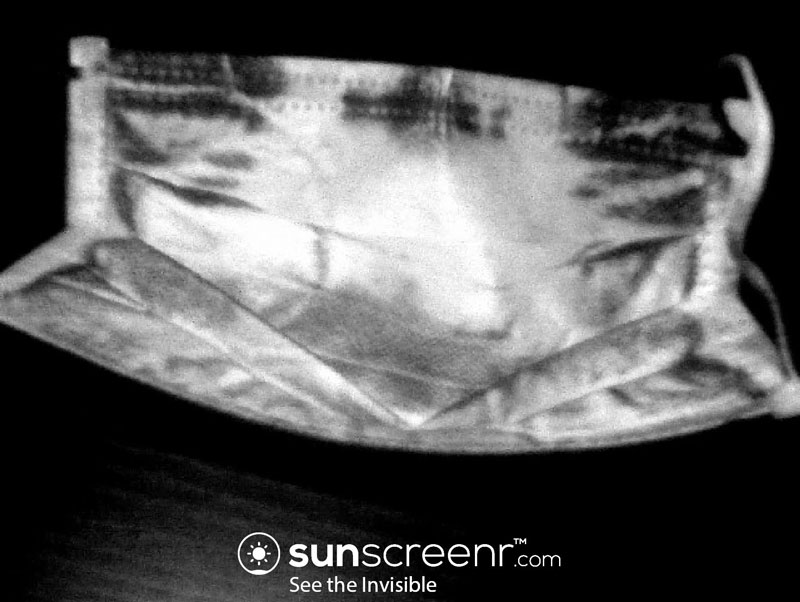 Conclusion
It's a great sunscreen. For the finish alone, it's worth to splurge, since it's rare for me to find a matte looking sunscreen without the need to powder.
For comparison sake, Anessa Perfect UV Milk 2022 (new) retails at $41.90 for 60ml. Shiseido Perfect Protector retails at $65 for 50ml. That price alone deters me from repurchasing but I would recommend it, if you aren't sensitive to fragrance.
I generally dislike scented item, especially if it's over-fragranced!
Discussion
Reddit: https://www.reddit.com/user/chocosweet/comments/tkuiok/under_uv_camera_shiseido_perfect_protector_spf50/
Instagram: https://www.instagram.com/p/CbcxUgOr-cx/
Disclaimer: I only use the UV camera to see if a sunscreen disperses an even layer (or patchy and spotty); and if I miss out a spot during application. It's not by all means to measure the sunscreen protection level. Got mine from sunscreenr.com. It's compatible with android phone.