Hey everyone!
I got my hands of this Asia-exclusive Garnier sunscreen. I got mine from Shopee (shipped from Indonesia). Under this range, they have Natural Finish (which I'm reviewing) and Matte Finish.
I am not interested with the Matte version in terms of filters (it uses Octocrylene, Octisalate, Avobenzone, Uvinul T 150, Titanium Dioxide, Ensulizole), and it leaves more intense white cast anyway.
I digress.
Product Name: Garnier Super UV Spot Proof Natural Finish SPF50+ PA++++
UV Filters: Octinoxate, Tinosorb S, Mexoryl SX, Uvinul A Plus, Tinosorb M, Uvinul T 150.
**Contains fragrance and alcohol**
Product Page: https://www.garnier.com.my/jenama-kami/garnier-light-complete/garnier-light-complete-super-uv-natural-spf-50
Preparation
I applied the sunscreen on my left bare arm, took photos using UV camera (Sunscreenr). I indicate the timing accordingly on the photos. I use a UV lamp (for curing gel nail) as the source of light.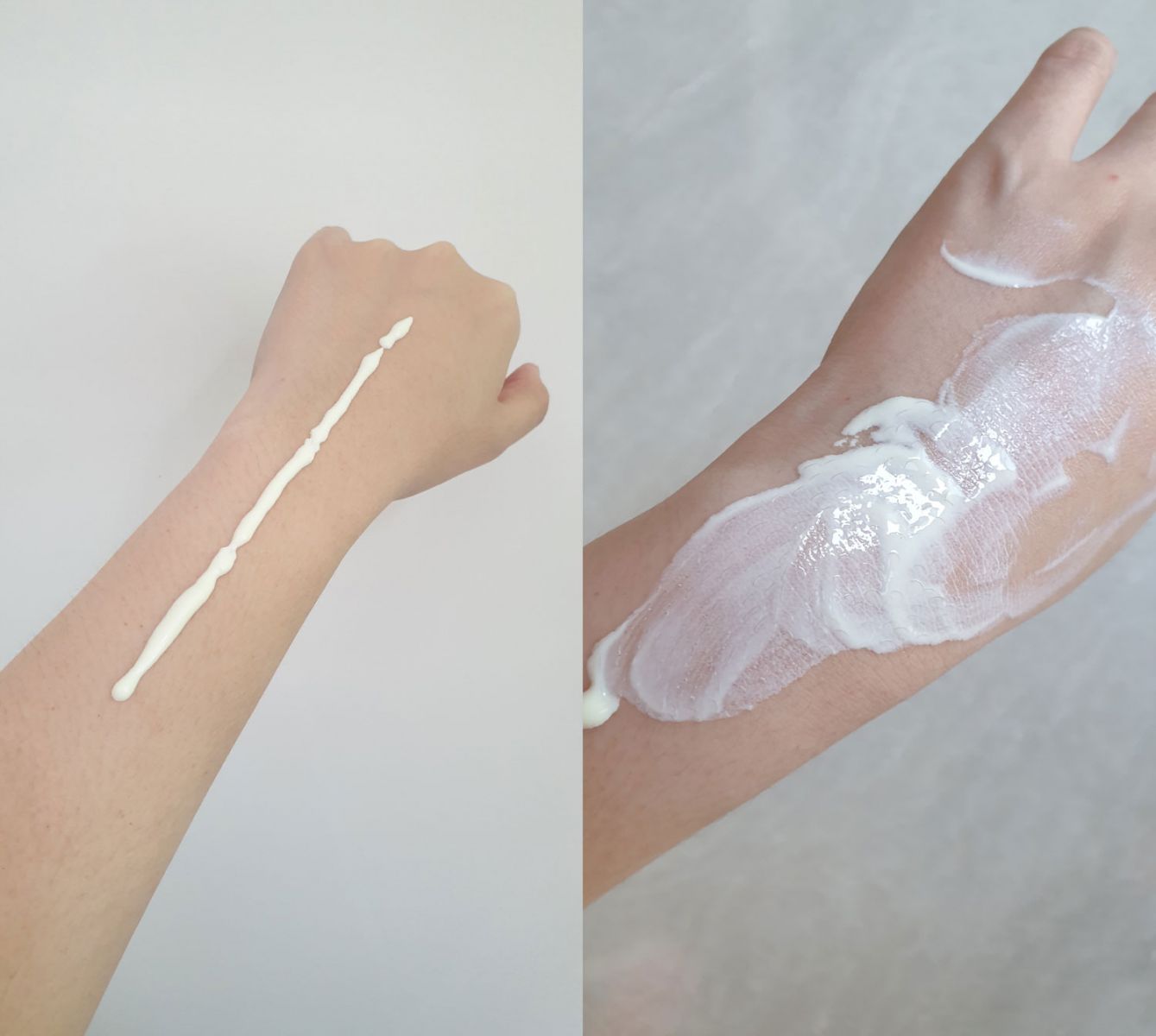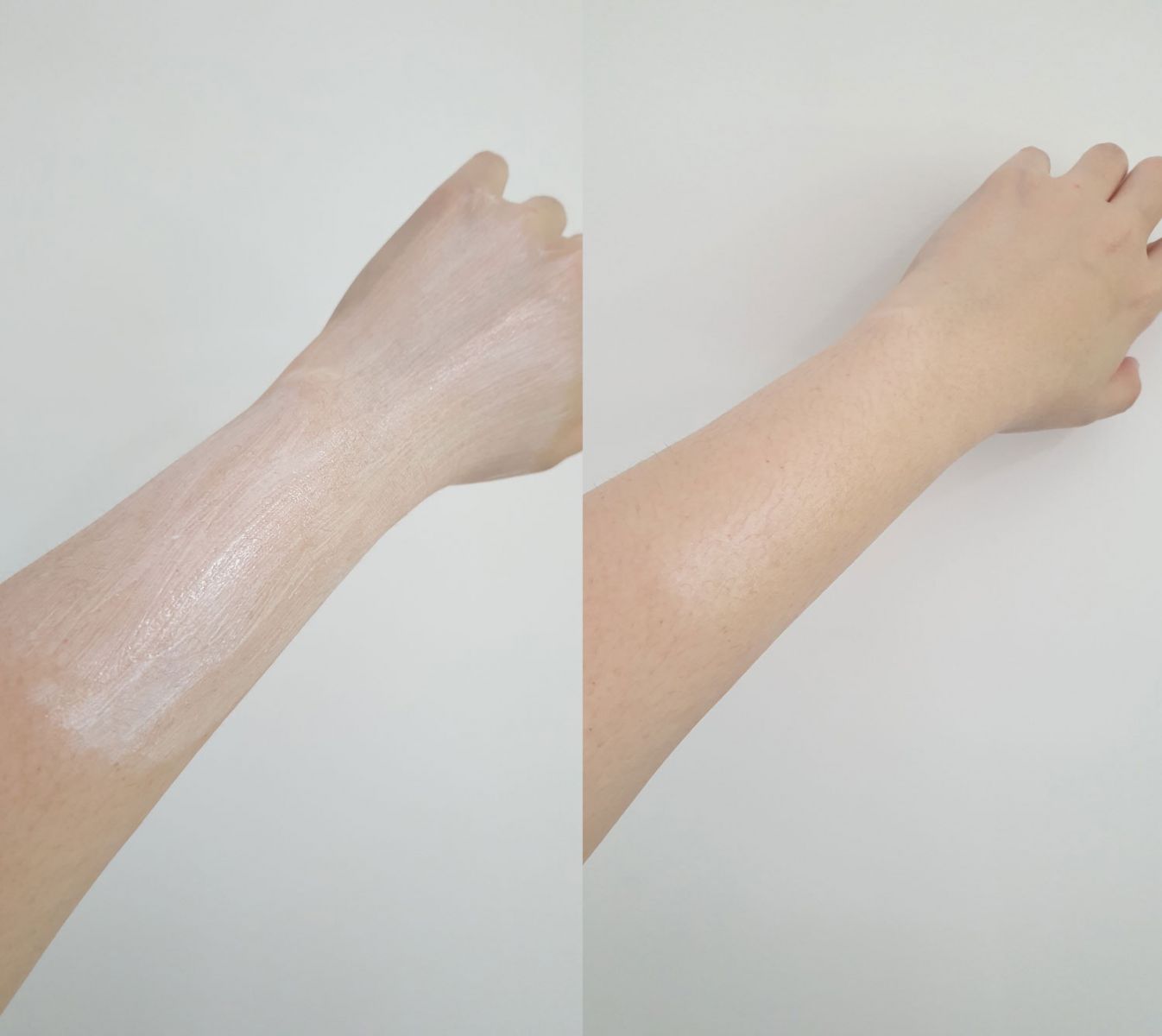 I let the sunscreen to sets for almost an hour, and the shine level is still as intense as initial application.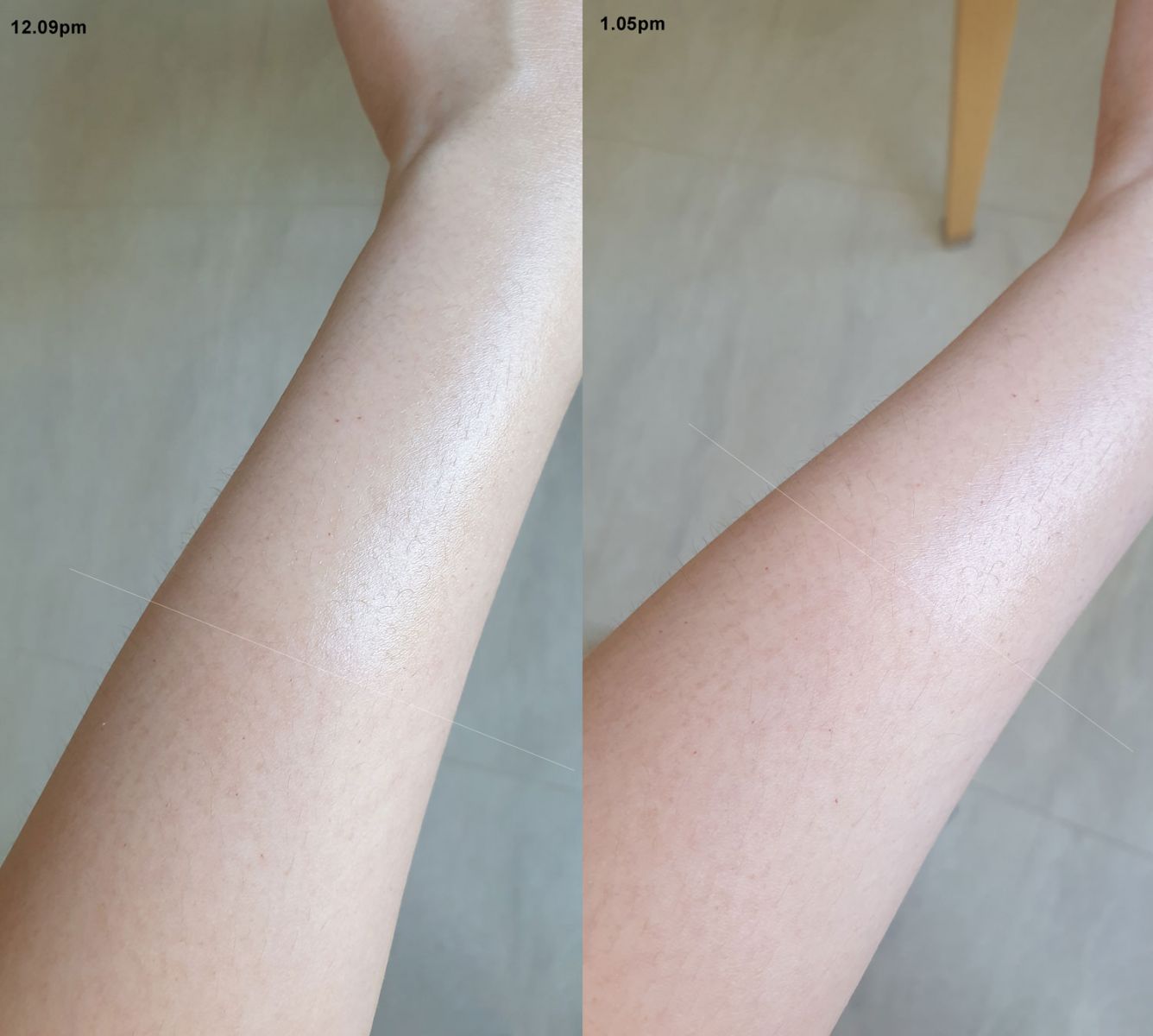 This is how it looks under UV camera.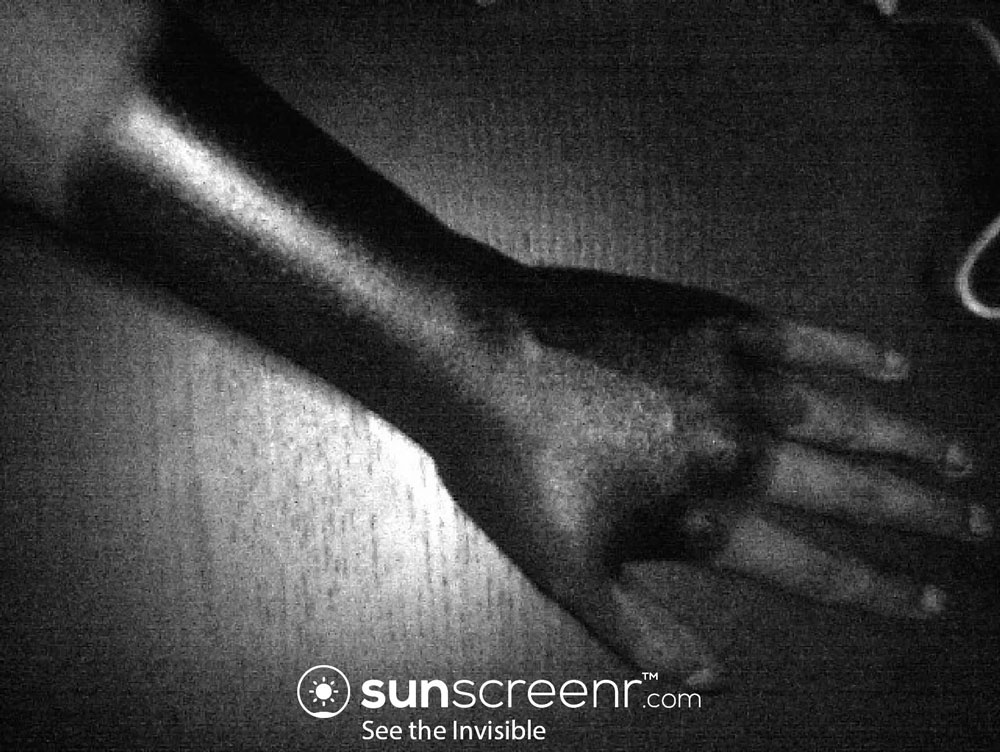 Rub Under Running Water & Cleanse with Vanicream Gentle Facial Cleanser:
I rubbed it under running sink water for like 10s vigorously, and I used Vanicream Gentle Facial Cleanser on other part of my hand (massaged it for 30s before rinsing)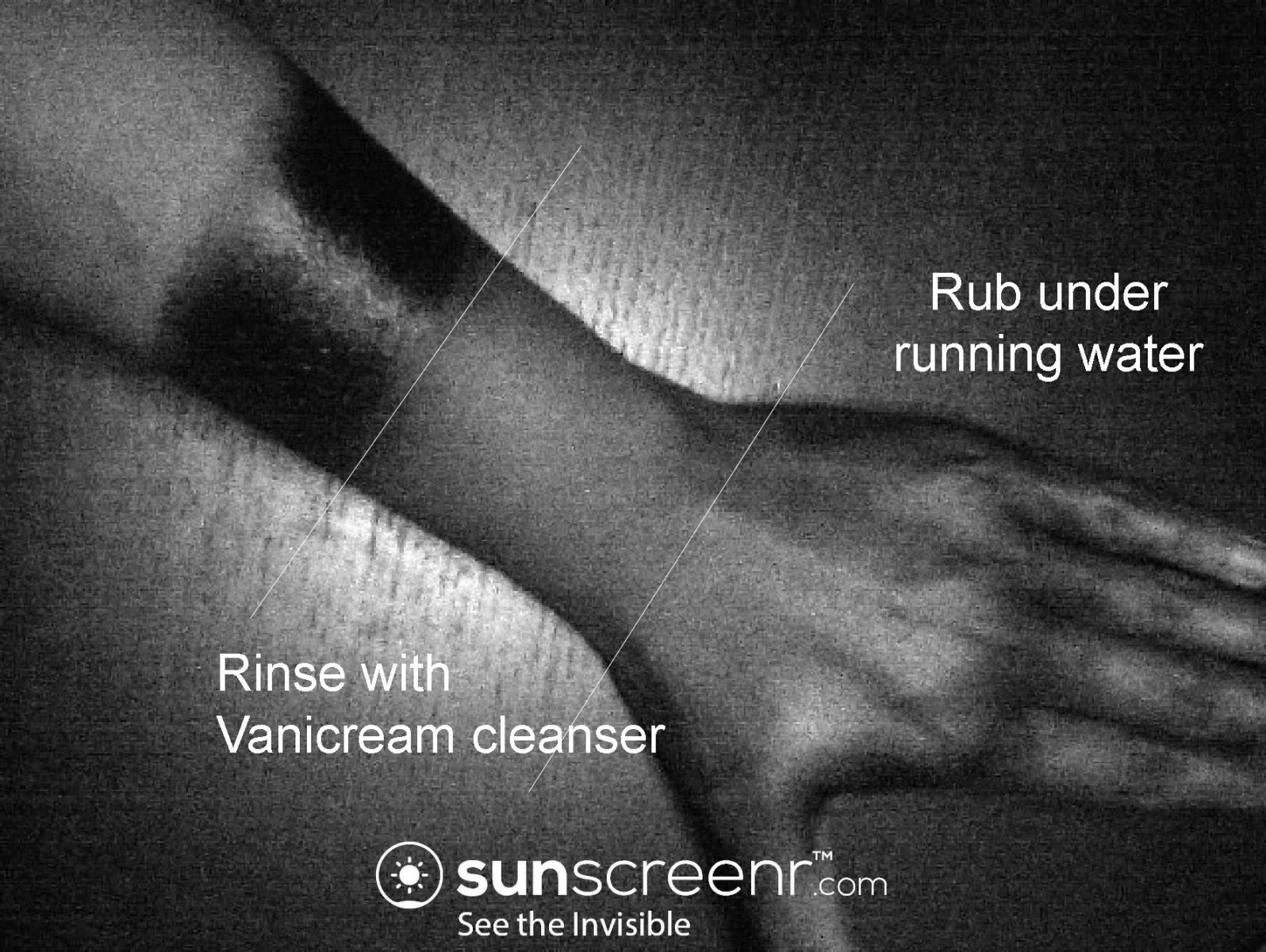 The sunscreen has pretty good staying power. The fact that it never claims to be water resistant, yet it still looked decent after rubbing it under running water impressed me!
Even rinsing with Vanicream cleanser, I still can see trace of sunscreen. So, make sure to use some sort of make up removal or double cleansing to properly remove it.
Blot Test
Of course, since the sunscreen never completely dries on my skin, when I blot my face with tissue, the tissue did lift out some of the sunscreen.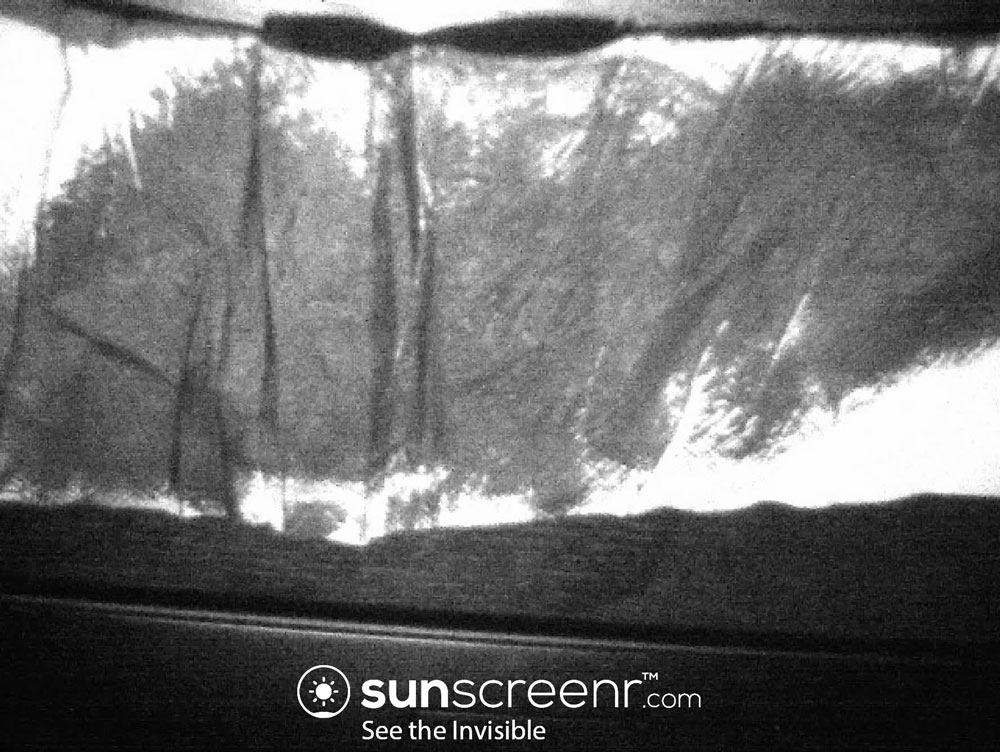 Reviews / Thoughts:
For reference, I have oily skin, living in humid tropical equatorial Southeast Asia. I am a sweaty person by nature as well.
Finish:
As you can probably tell, it has (very) shiny finish. It's not matte, it's not dry to the touch either. It's very creamy and blends effortlessly. I don't find it clumps near my hairline at all (like those typical Tinosorb M containing sunscreens).
Scent:
This contains fragrance, smells citrus-y and lemon-y. I don't mind the scent, it's subjective. I would say it's pretty intense at first few applications. After a while, my nose doesn't really feel offended anymore.
Unfortunately, It stung my face after using it for few days, could be due to my tretinoin usage. I no longer use it on my face.
Pilling:
I don't find it pills on first, or even subsequent reapplication. But the shine definitely adds up as reapplication goes on...
Eye Stinging:
It doesn't sting my eyes. However I do know my eye stinging triggers (avobenzone and octocrylene). This sunscreen doesn't contain those triggers therefor it doesn't sting my eyes.
White Cast:
I would caution for deeper skin tone people with this sunscreen as it contains Tinosorb M, which will leave a cast. I presume this doesn't contain that high Tinosorb M hence it doesn't leave a cast on my skin tone, even after reapplication.
Conclusion:
I'm not mad at this purchase. I would recommend it for dry skin people that love the glow it gives.
Disclaimer: I only use the UV camera to see if a sunscreen disperses an even layer (or patchy and spotty); and if I miss out a spot during application. It's not by all means to measure the sunscreen protection level. Got mine from sunscreenr.com. It's compatible with android phone.