Product Summary
Garnier Ambre Solaire ANTI-DRYNESS super uv SPF50+
UV Filters: Octisalate, Uvinul T 150, Avobenzone, Tinosorb S, Mexoryl XL
Properties:
Contains alcohol
Fragrance free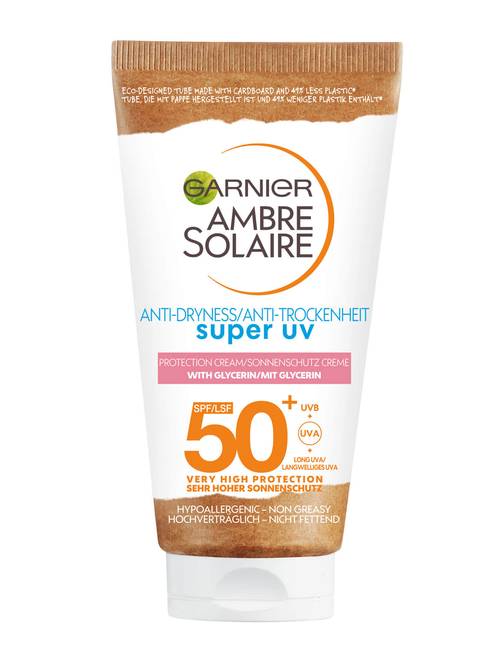 Preface
Hello friends, how are you? Hope you are enjoying your year end holiday!
I finally tried this Garnier sunscreen geared for dry skin. BUT, it seems they have reformulated it again? As the ingredient I found at Garnier UK site (link) seems to contain homosalate, the version I bought from LookFantastic has no homosalate.
My skin profile: I have oily skin, living in hot humid tropical country. I re-started tretinoin recently and had some minor dryness at the beginning. This is when I can try dry skin sunscreen to be honest.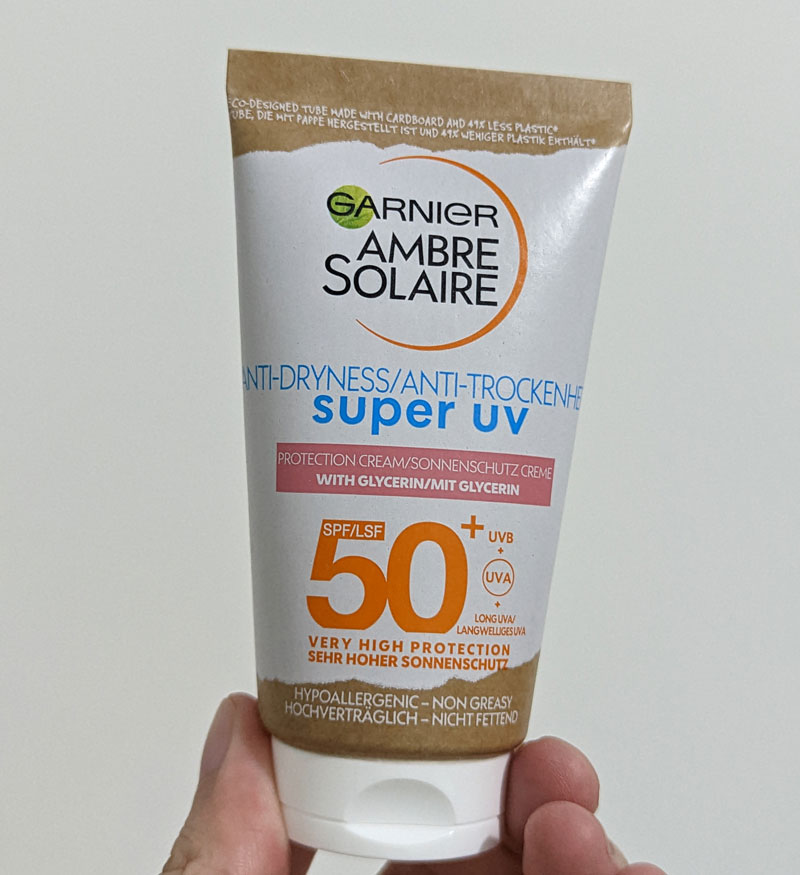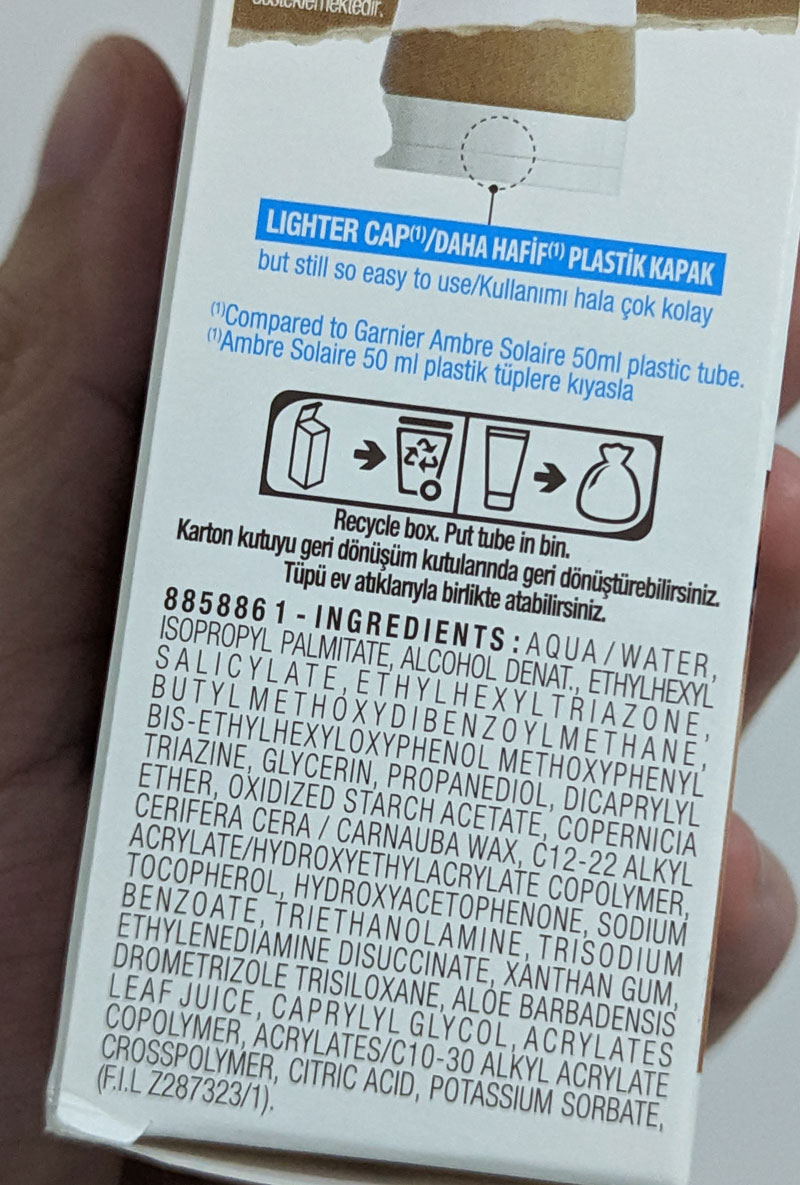 Characteristics
Packaging:
It comes in a tube, 50ml volume with flip cap.
Texture:
It's a cream sunscreen. Quite heavy weight cream, but it spreads easily.
Scent:
It's fragrance free. Well, it's got your typical mexoryl sunscreen smell.
White Cast:
No white cast
Finish:
It's shiny and super tacky for me. I look sweaty wearing it.
Pilling:
No pilling on fresh application or reapplication.
Eye Stinging:
No eye stinging for me. I can apply it on eyelids just fine.
ADHERENCE
Preparation
I applied the sunscreen on my left bare cleansed arm, took photos using UV camera (Sunscreenr). I let it set for 30mins before taking the UV camera picture.
Due to its thicker consistency, it's easier to apply compared to its Fluid version.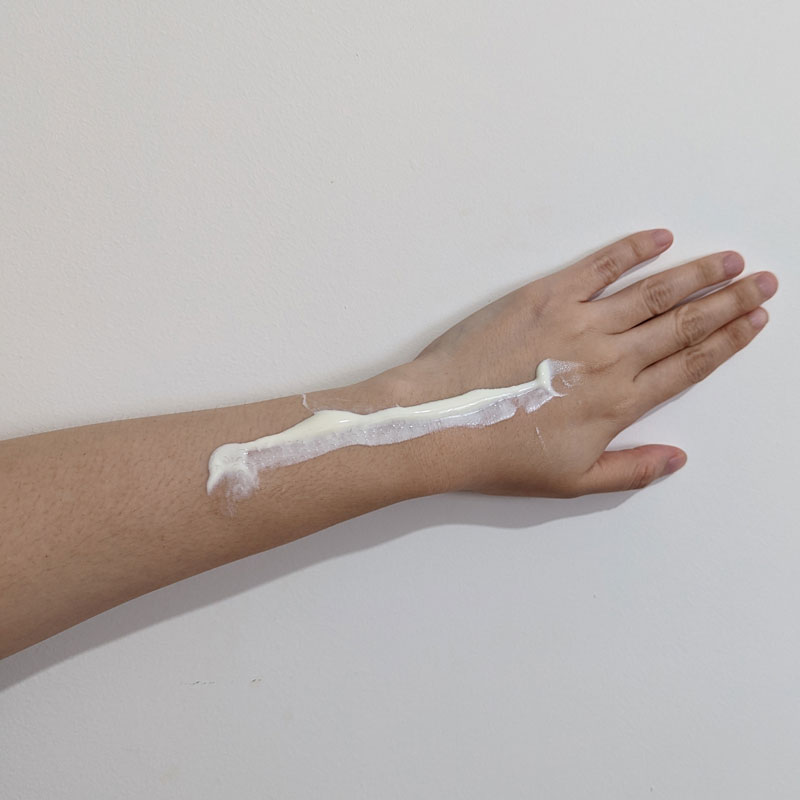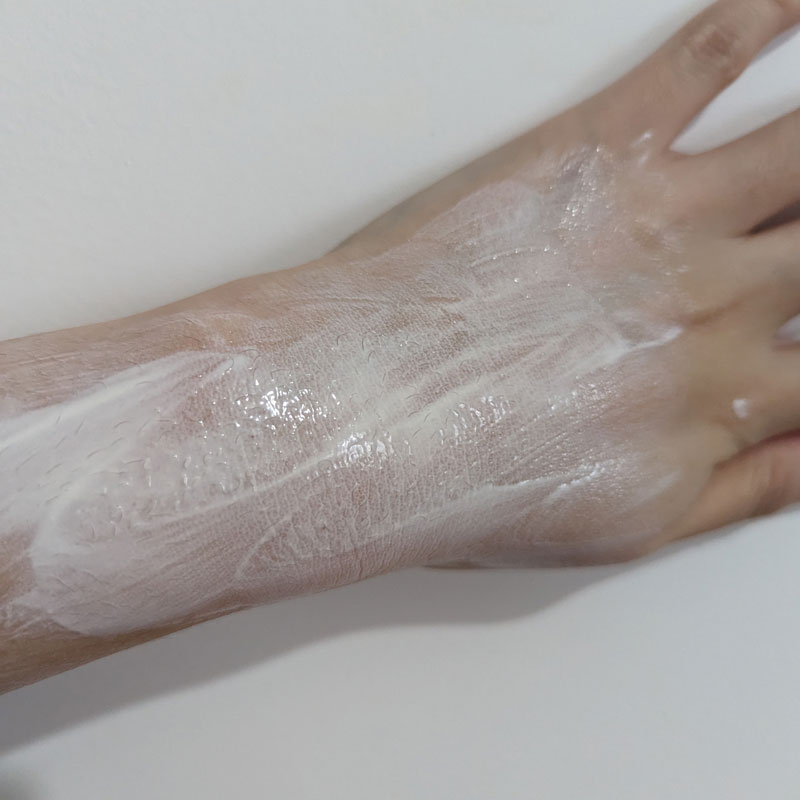 Shine Level and White Cast
It's a very shiny sunscreen. It remains tacky even after hours.
It doesn't leave whitecast after application. However, upon contact with water, there is a white film formed.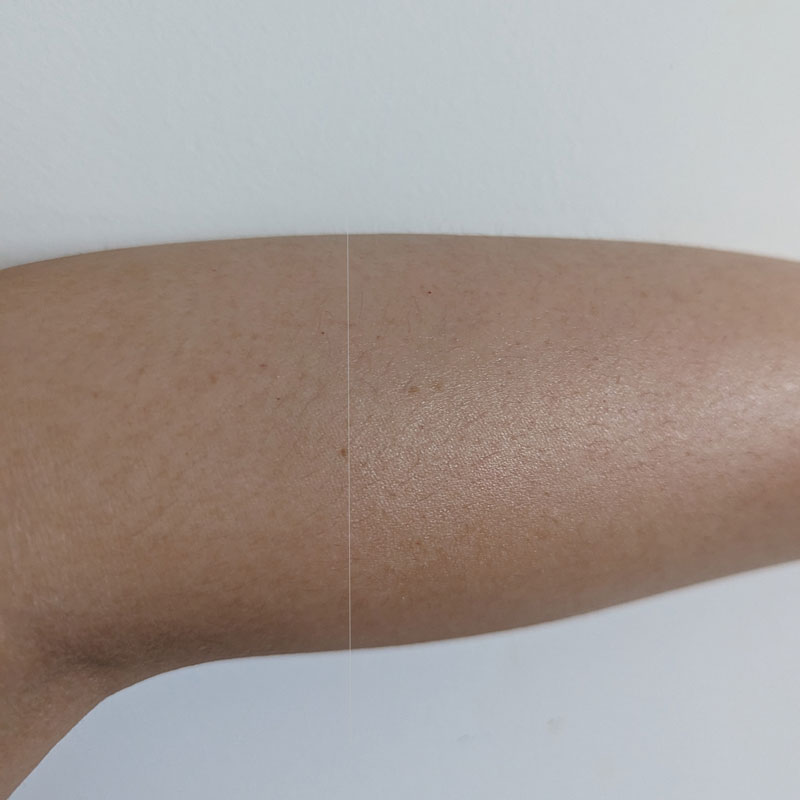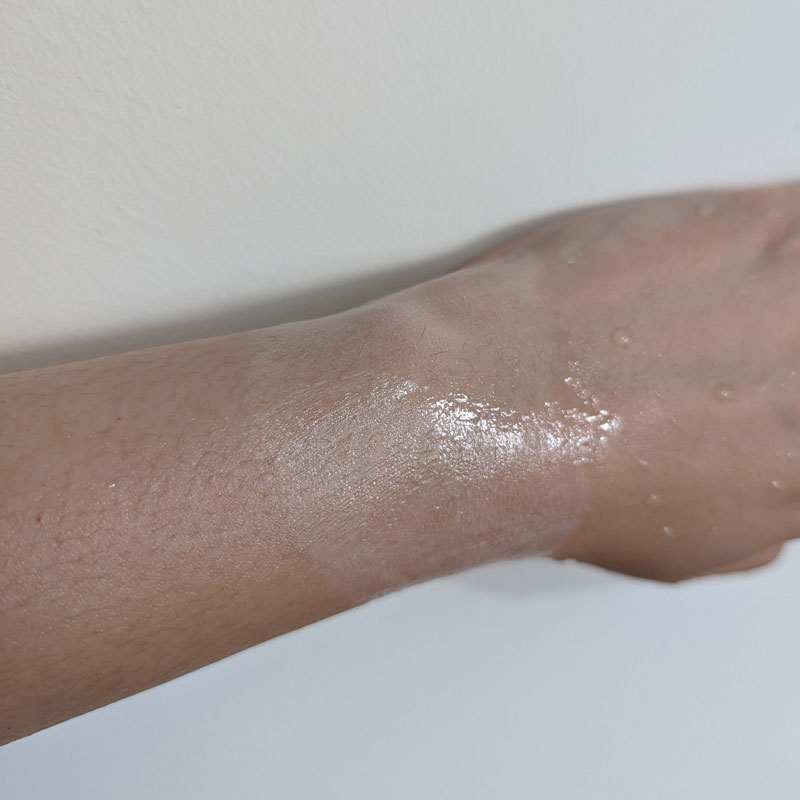 Coverage
It has very even coverage, as expected.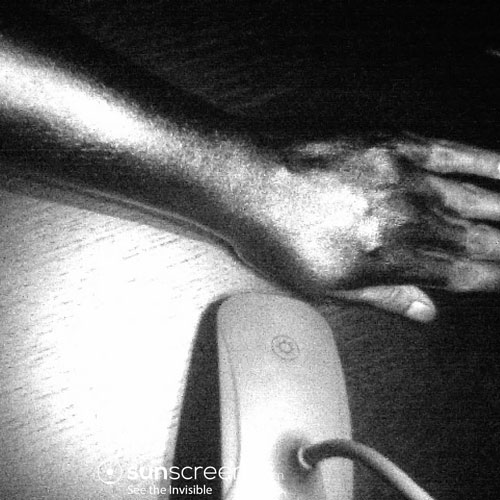 Rub Test and Removal
I rubbed back of my palm section under running water for ~30 seconds. It never claims to be water resistant, so I wasn't rubbing it vigorously.
I can see there are still remnants of the sunscreen, even with my gentle cleanser (Biore Facial Foam). Cleansing oil removes it effortlessly.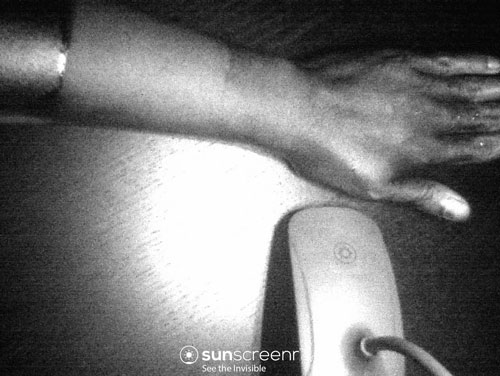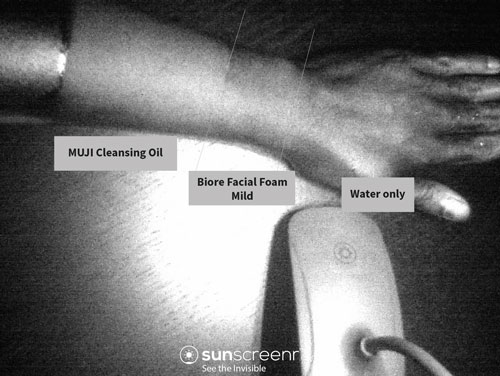 Wear Test - No Reapplication
Preparation:
On this swatch, I used my usual AM skincare underneath the sunscreen. This is what my usual AM routine looks like:
DHC Cleansing Oil
DIY - Niacinamide + Tranexamic acid serum in simple water and glycerin base
Finacea Gel
Benzac AC 10% Benzoyl Peroxide Cream
Sunscreen of the day
I don't do any wait times. As the serum is my own concoction, I always make it very watery and leaves no emollient residue. By the time I apply my sunscreen, my face is hydrated, but not damp or wet for sure.
As usual, I skipped applying on eyelids and space between the nose and lips, and my ears. On my neck, I'm using Allie Chrono Facial UV Gel.
The sunscreen is really shiny and tacky. I look sweaty wearing it. I have expected it to do that, but one can only dream.
It also stung my face when I used it during my early tretinoin days. It's fine now though. I won't recommend this if you think your retinized skin will tolerate this, nope.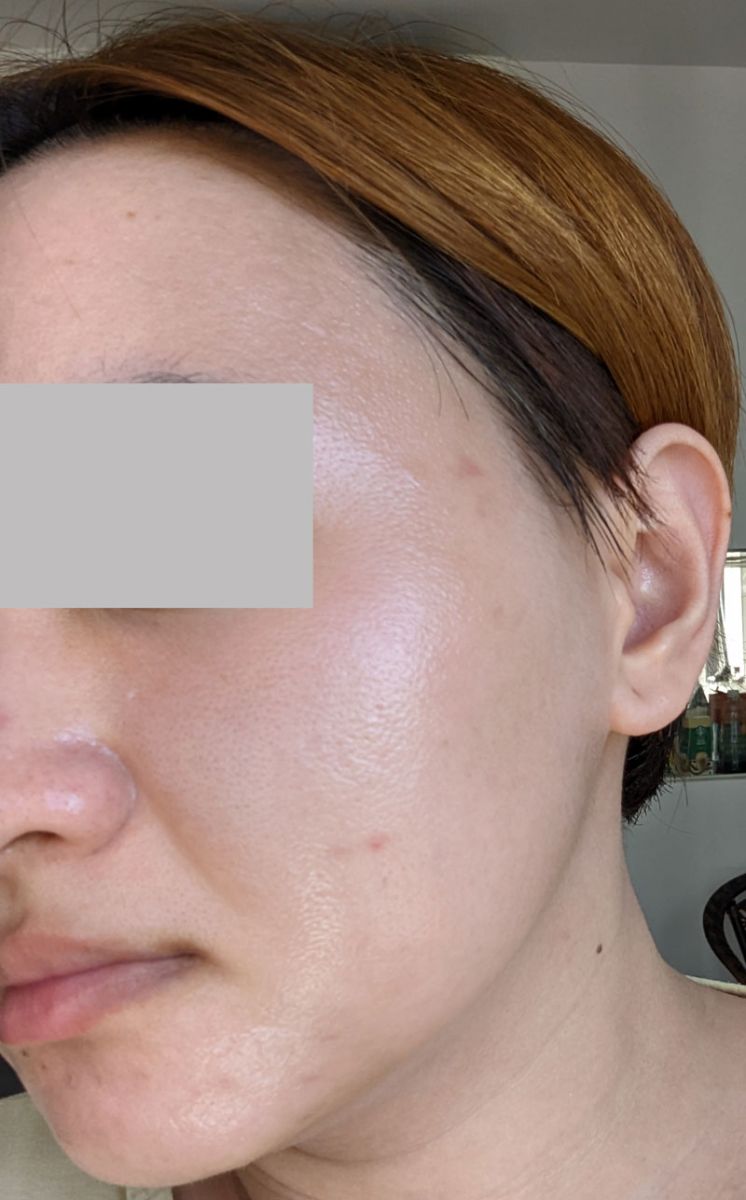 You can see the pictures below to see how it looks under UV camera. I also put check-ins as day went on.
Surprisingly it wears off decently without reapplication. I can definitely see by 2nd blotting session, it definitely needs reapplication.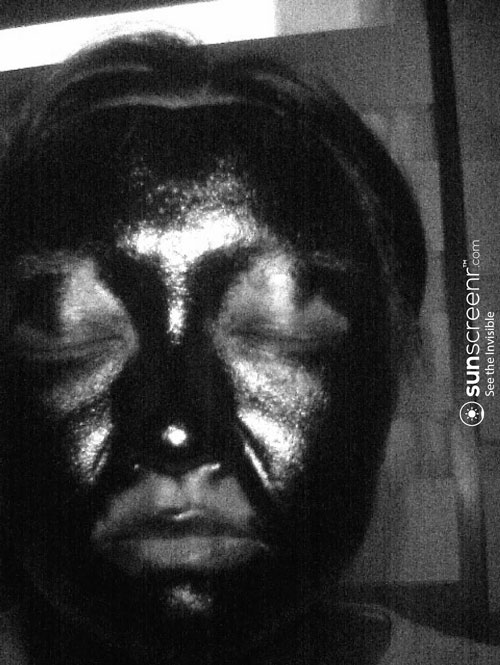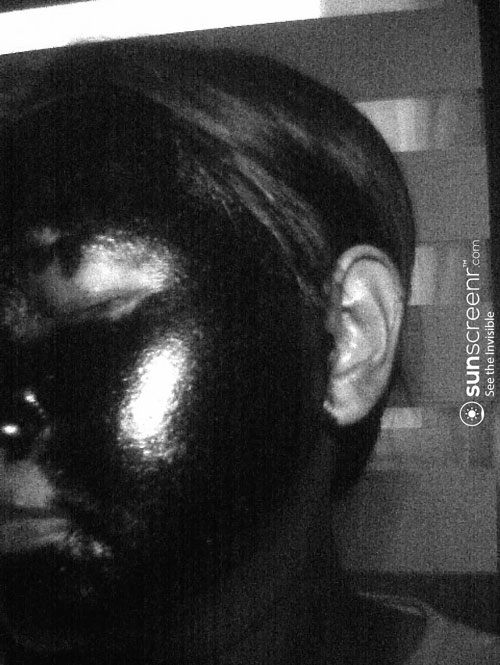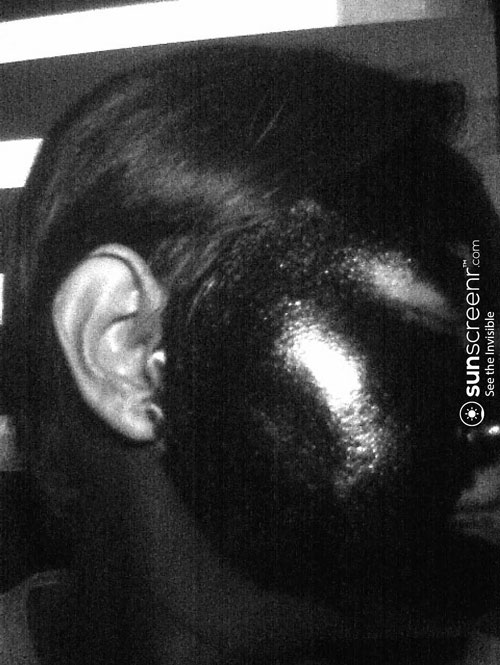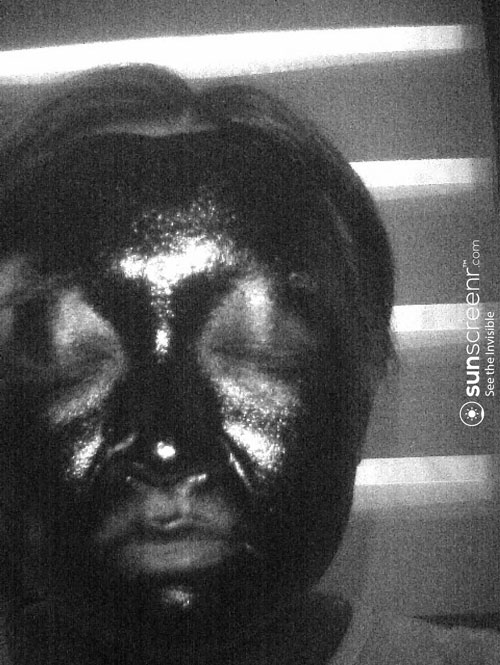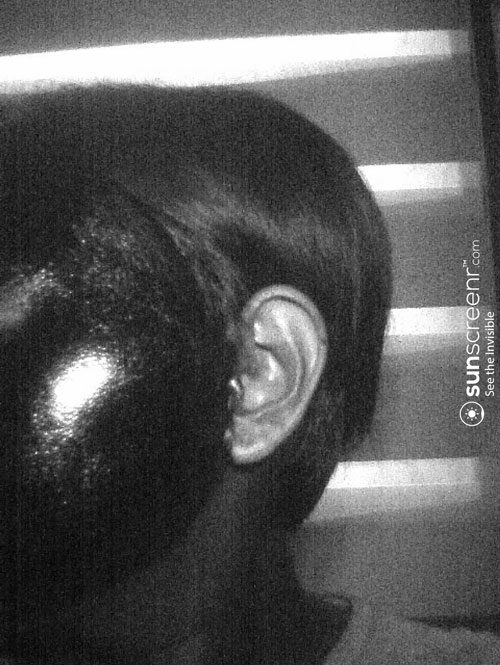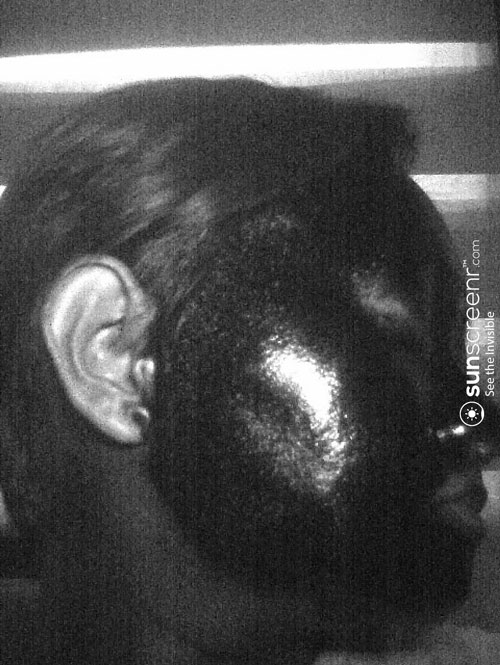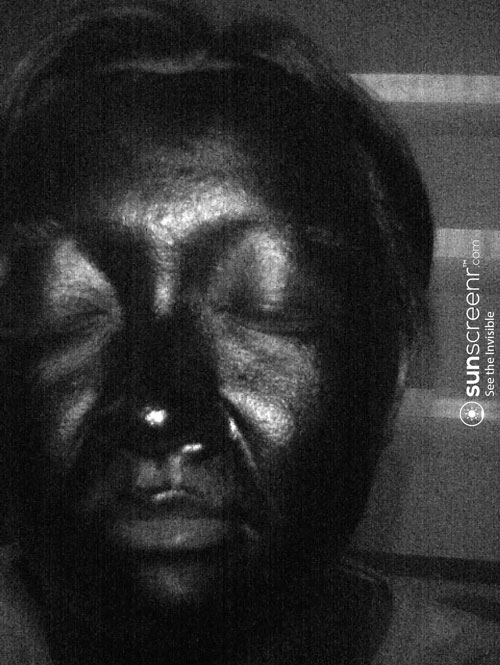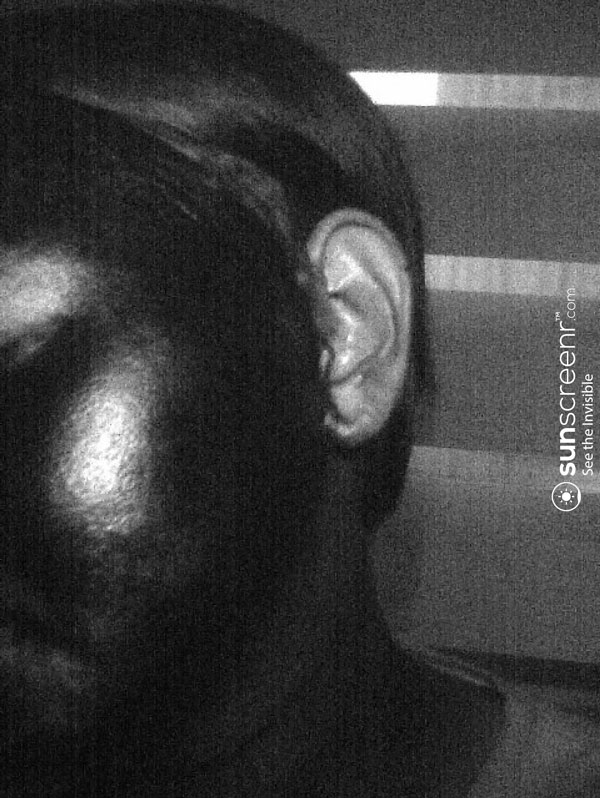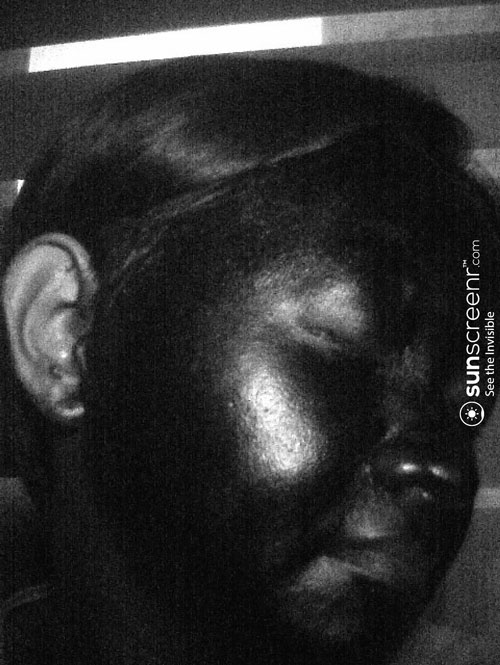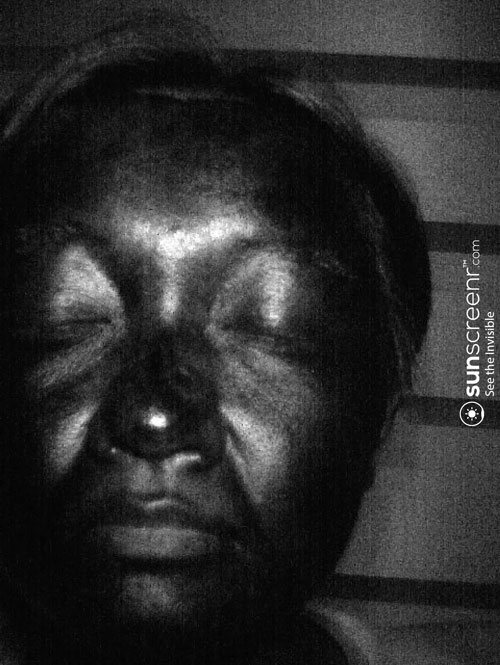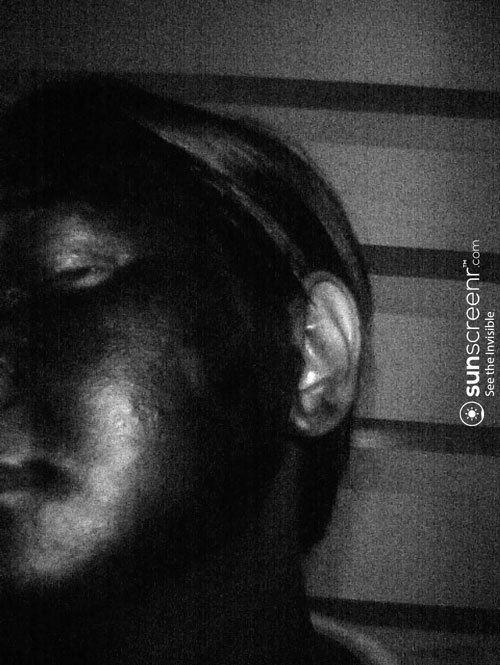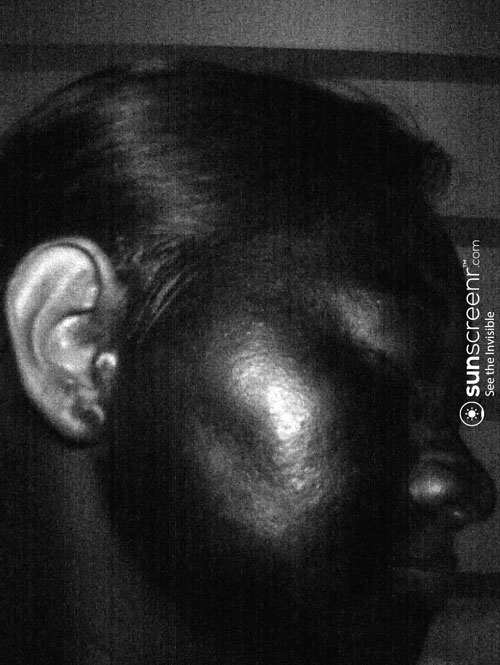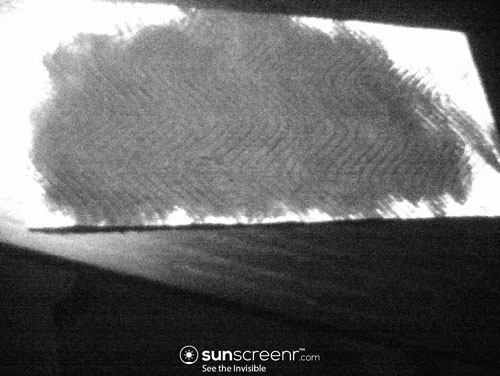 Conclusion
Super dry skin people in dry climate will probably enjoy this. I won't recommend if you have normal, combination or oily skin and especially if you live in humid climate.
It will probably sting compromised skin (e.g. weaken skin barrier) as it did sting on my early days of retinized skin.
Last by not least, happy new year in advance to all of you. Hope the new year will bring much more happiness, opportunities and prosperity!
Disclaimer: I only use the UV camera to see if a sunscreen disperses an even layer (or patchy and spotty); and if I miss out a spot during application. It's not by all means to measure the sunscreen protection level. Got mine from sunscreenr.com. It's compatible with android phone.