UV Filters: 11.53% Zinc Oxide, 7.19% Octinoxate, 2% Tinosorb S, 2% Uvinul T 150
Has alcohol, fragrance free, has white cast.
Preparation
I applied the sunscreen on my left arm, wait for 30 mins and took photos using UV camera (Sunscreenr). I use a UV lamp (for curing gel nail) as the source of light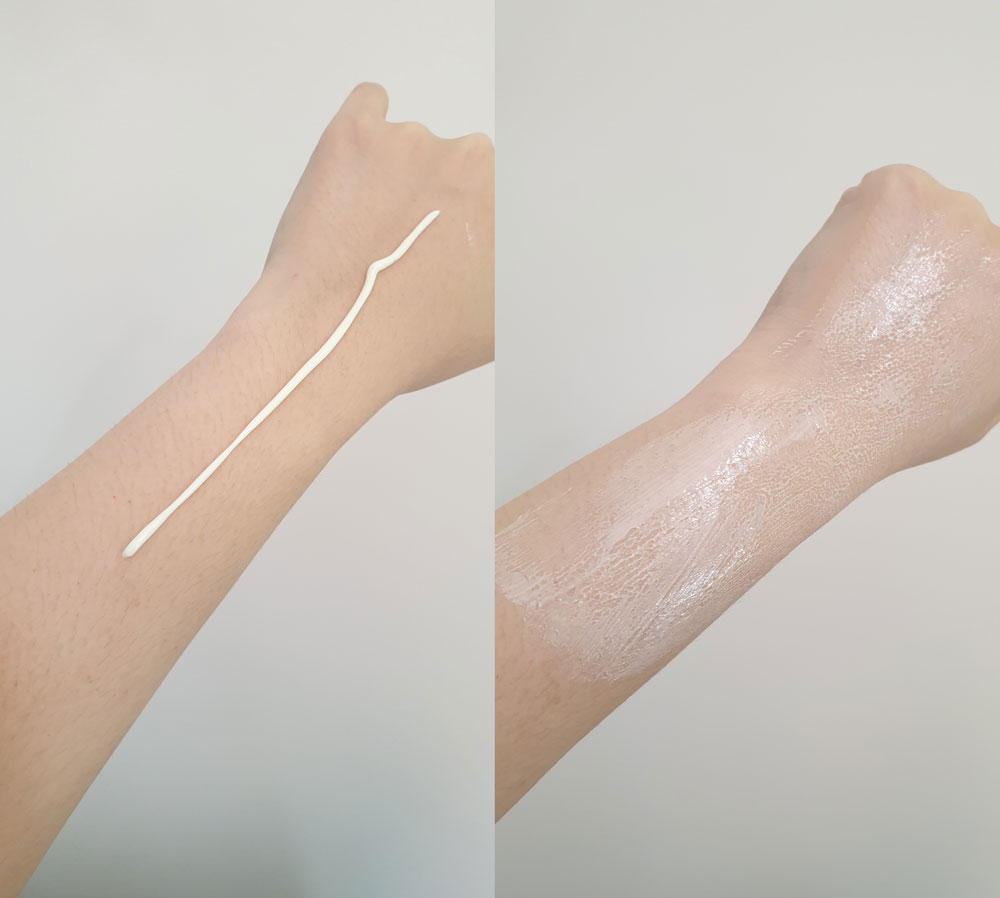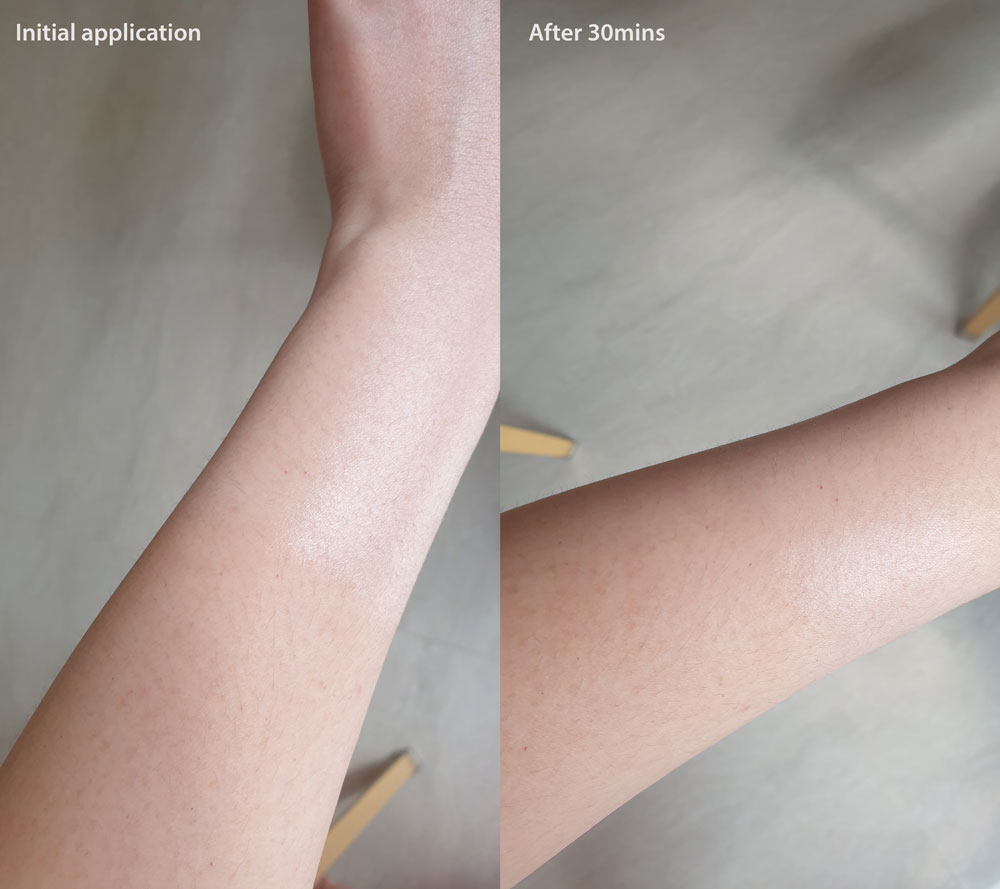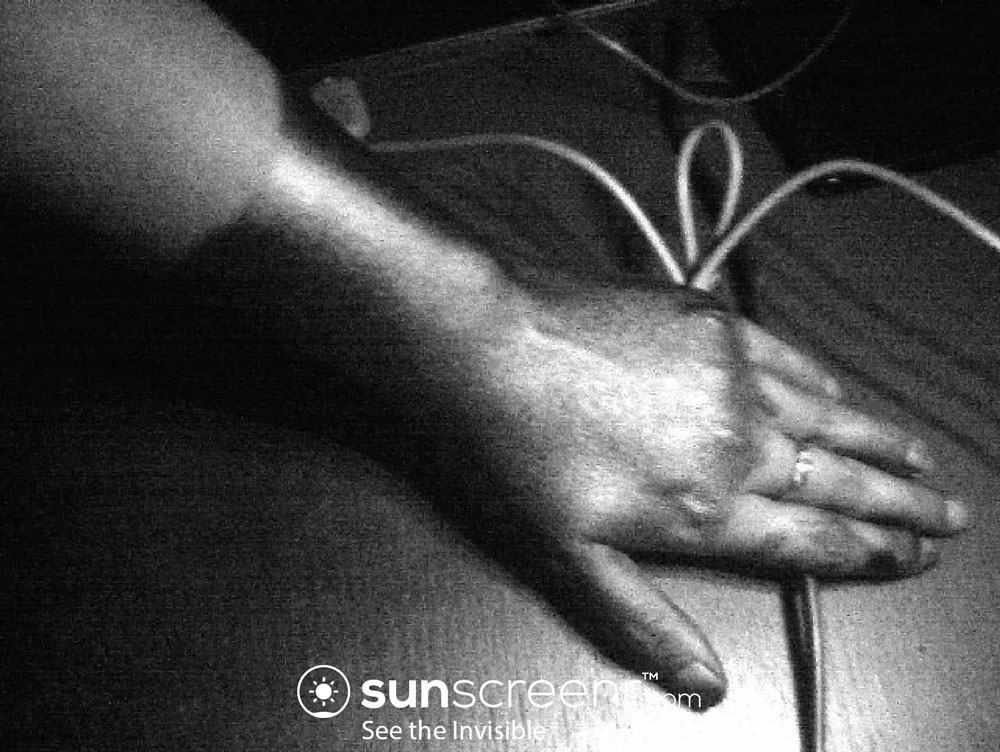 Rub Under Running Water:
Little of it being removed. I could see the sunscreen remnants on my fingers when I used to rub.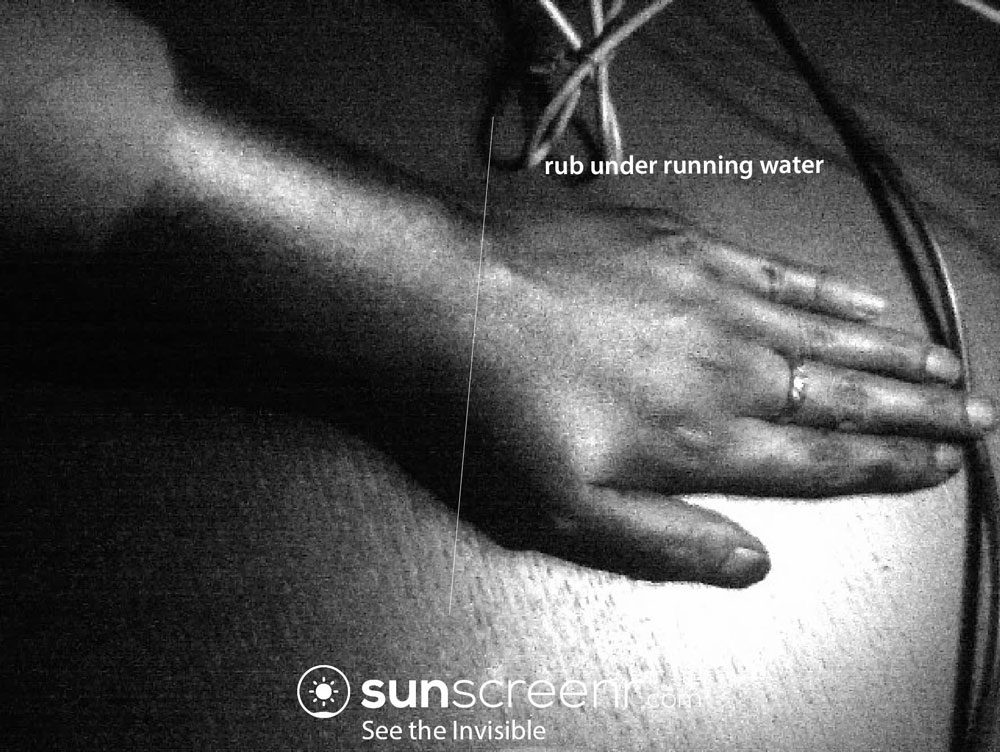 Removal
It claims to be water, sweat and friction resistant.
I rubbed Vanicream Gentle Facial Cleanser on DRY skin for 10 seconds and the sunscreen is still there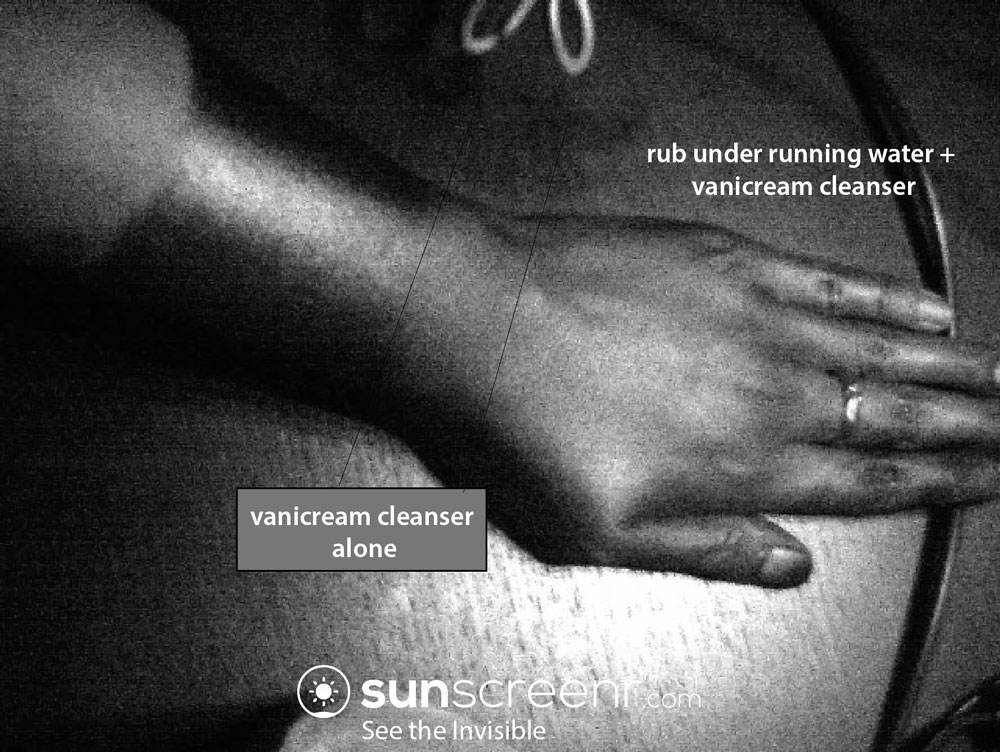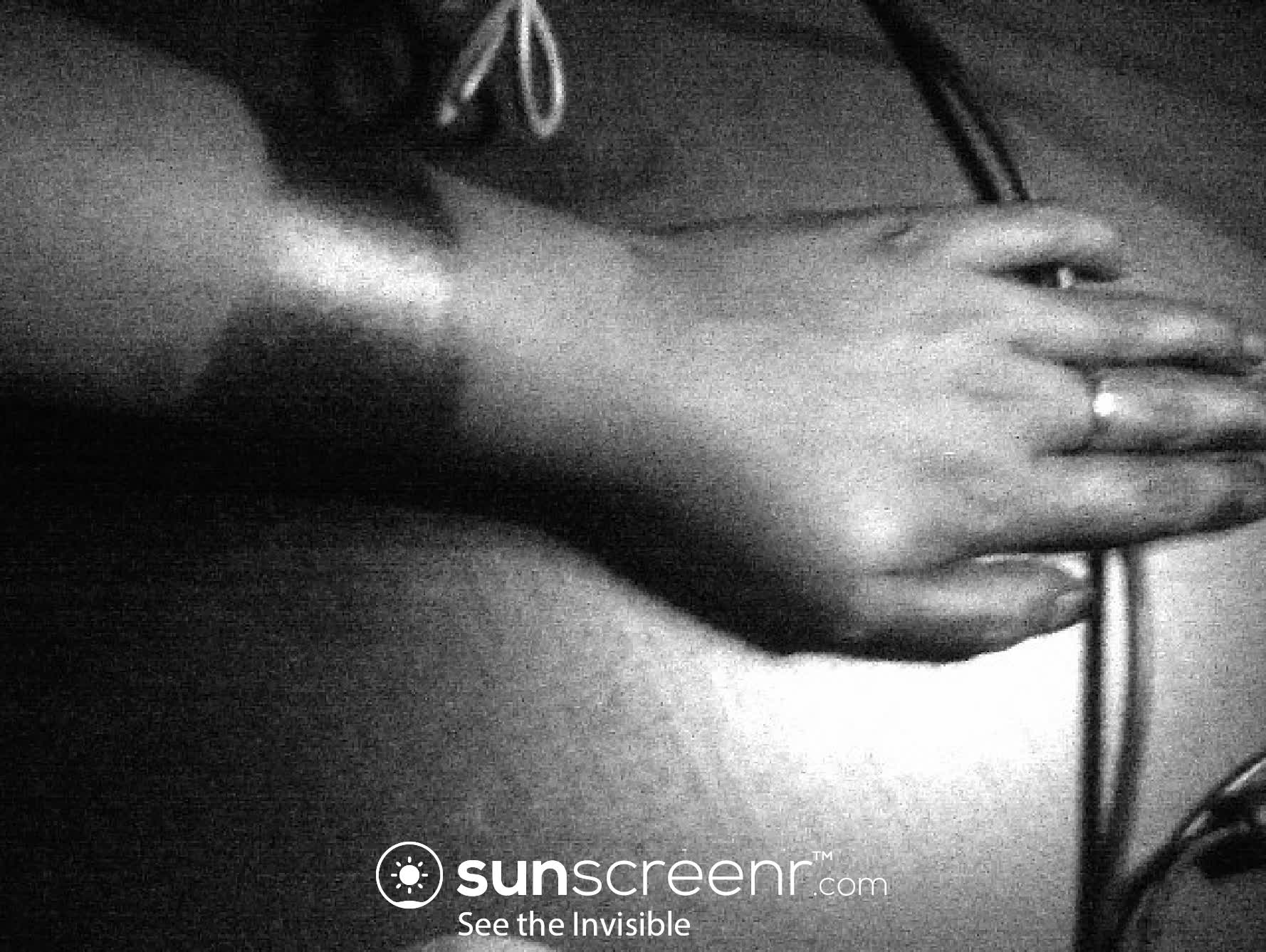 Reviews / Thoughts:
For reference, I have oily skin and living in humid tropical southeast asia. I can get this sunscreen locally. It's a 90 gram product so it's more cost effective than the Anessa Perfect Milk (60ml). Kanebo Allie and Shiseido Anessa are popular in Japan when it comes to sun protection over there.
My morning routine is short, my skin is as good as bare dry skin before any sunscreen. I use tretinoin 0.05% cream every night (but I don't have any peeling/dryness).
AM: Vanicream cleanser > a water-weight serum (coz I DIY it myself) > Finacea gel > Benzoyl Peroxide gel > Sunscreen
The Allie Extra UV Gel N 3.0 white cast is more intense than the Anessa Perfect Milk 2018 formula on my skin. Partly it could be due to the extra shine/glow that Allie gives, that is giving this extra white cast looking.
It's TOO SHINY for my oily skin. I'd say it's almost on par as Canmake Mermaid Gel (which also made me look like disco ball, my review here).
The Allie also never dries/sets completely on my skin, it remains wet and tacky. While the Anessa also has white cast (for my skin tone, it's barely noticeable, I am comfortable going out without makeup with the Anessa), at least it still dries and sets to powdery finish.
If anyone accidentally touches my skin, they won't feel icky about it with the Anessa. While with the Allie, my partner said 'eeeww' when he touched my arms when I first tried it haha. It's not as bad as the EVY Kids mousse tho.
For my face, the Allie Extra UV Gel N 3.0 is drying and at the end of the day, my skin looked like prune on the eyes area, despite the tackiness. My skin is fine with the Anessa, never feel dry or dehydrated.
On reapplication, I didn't get any pilling, but the white cast will get more intense than initial application.
It's also tenacious to remove. I usually use MUJI Mild Cleansing oil on my body to remove body sunscreen. It works without problem.
Overall, I don't mind using the Allie for my body, but I'd make sure to wear it only when I'm alone (e.g. exercising). I can't imagine wearing it in a packed train during commute, I think those strangers will be grossed out haha. I won't repurchase though. I think dry skin folks would enjoy this sunscreen.
About UV camera
Disclaimer: I only use this to see if a sunscreen disperses an even layer (or patchy and spotty); and if I miss out a spot during application. It's not by all means to measure the sunscreen protection level. Got mine from sunscreenr.com. It's compatible with android phone.
Originally posted on Reddit.