Product Summary
ALLIE Chrono Beauty Gel UV EX SPF50+ PA++++
UV Filters: Zinc Oxide, Uvinul T 150, Mexoryl XL & Tinosorb S.
Properties:
Fragrance free
Contains alcohol
Water resistant
Sweat resistant
Friction resistant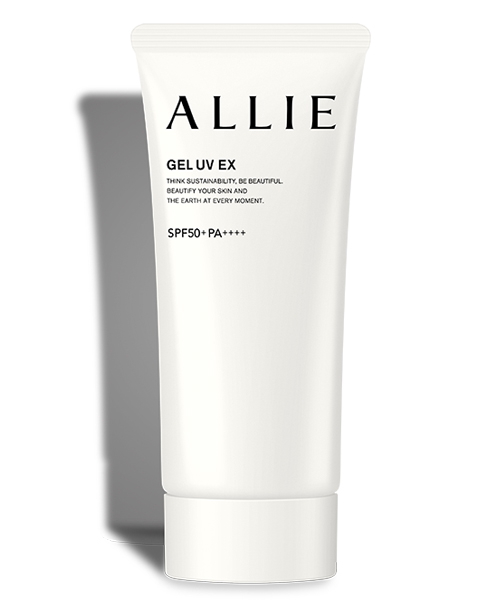 Preface
My sister and I gave into temptation and got some Allie 2022 sunscreens. Today I will be sharing on Allie Chrono Beauty Gel UV EX SPF50+ PA++++.
Really intrigued that they no longer put Octinoxate in their sunscreens! And using Mexoryl XL in it is also a surprise for me.
To be clear, this is the version that I have. Its name at the back mentions:
ALLIE CHRONO BEAUTY GEL UV EX or アリィー クロノビューティ ジェルUV EX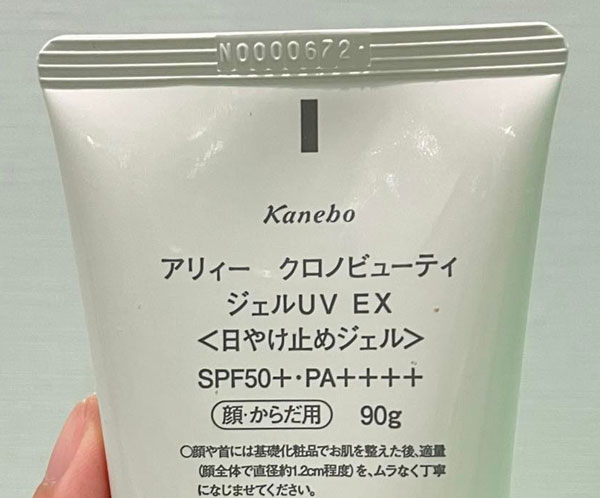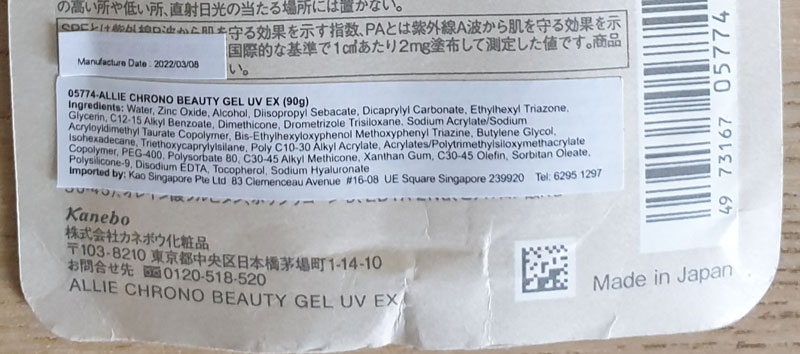 Characteristics
Packaging:
It comes in tube, packaged in a environmentally friendly material. Feels like paper, but it's a stretchy kind of paper. I bought mine in the drugstore locally. They have a 40gram and 90gram tube.
Texture:
It's a gel sunscreen, feels creamy, very similar to its old version. Except I'd say older version is creamier, and this new one is more gel-like.
Scent:
It's fragrance-free. I can sniff something like plastic smell, I can't really figure it out what smell it has. I was expecting it's going to smell like L'oreal sunscreen with the Mexoryl XL. I can tell you it's not a pleasant smell for me.
The smell does go away after 5 minutes or so. My sister doesn't seem to be bothered with the smell, but she also claims there's a distinctive smell to it.
White Cast:
Yes, it has white cast, even after leaving it for 30 mins, the cast is still there. The cast also intensifies on reapplication.
Finish:
Similar to its older formulation (Allie Extra UV Gel N 3.0), it's very shiny and glowy. It's not dry-touch, but it doesn't feel suffocating.
Pilling:
No pilling on fresh application or reapplication.
Eye Stinging:
I don't experience eye stinging with this. I can apply it on my eyelids without issue.
ADHERENCE
Preparation
I applied the sunscreen on my left bare cleansed arm, took photos using UV camera (Sunscreenr). I let it set for ~30mins hour before taking the UV camera picture.
If you have used its older formulation, it's really similar. I'd say this new version has more gel-like texture, slightly less creamy than the previous formulation.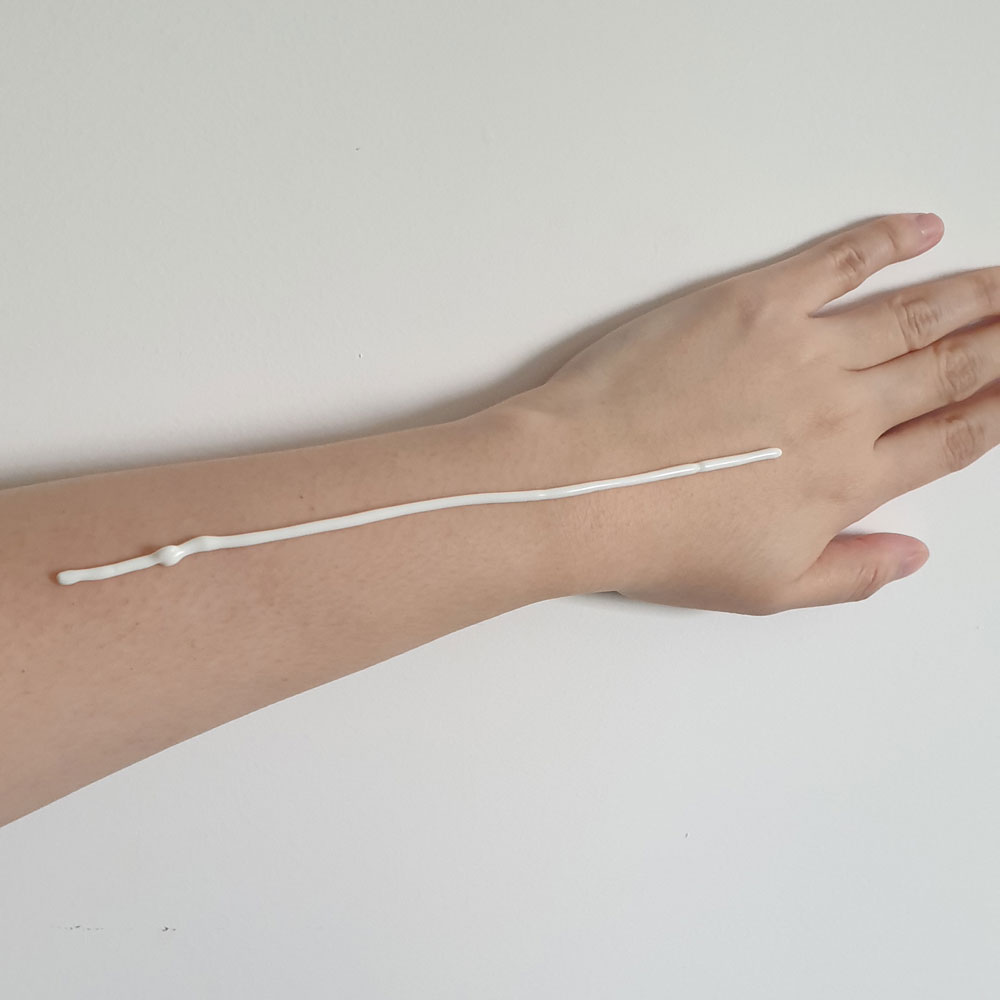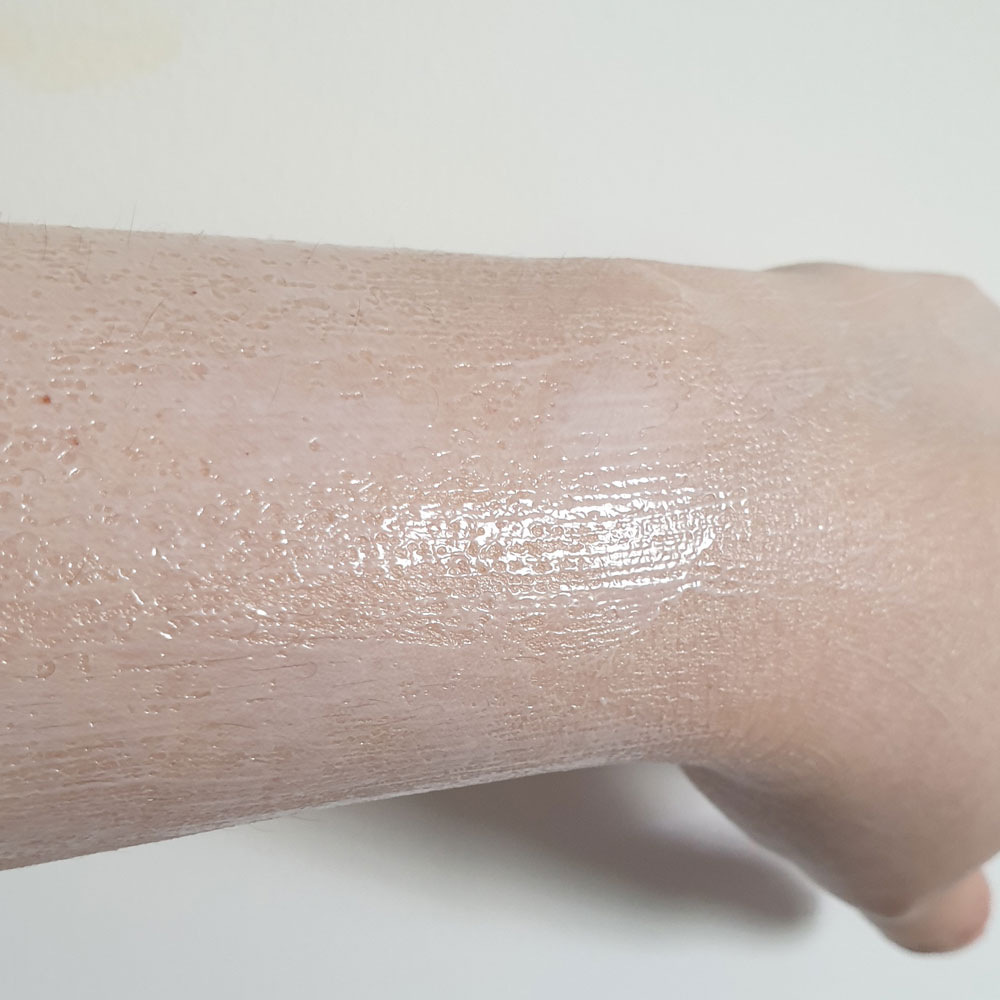 Shine Level and White Cast
Well, it's a very glowy sunscreen. It's also tacky to the touch, at least on my skin.
As you can see from the pictures, the cast is bad on me. The glowiness also intensifies the white cast.
The old formulation also had white cast. I'd say it's similar on that level.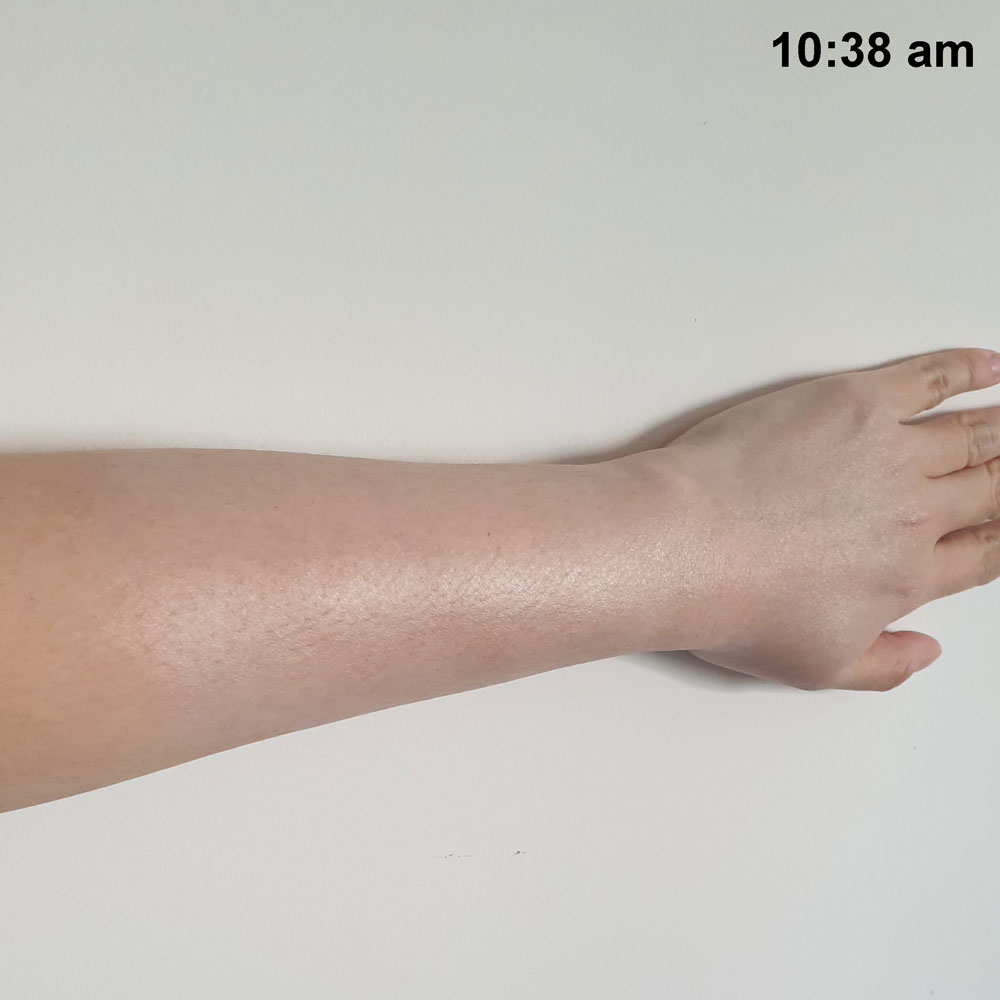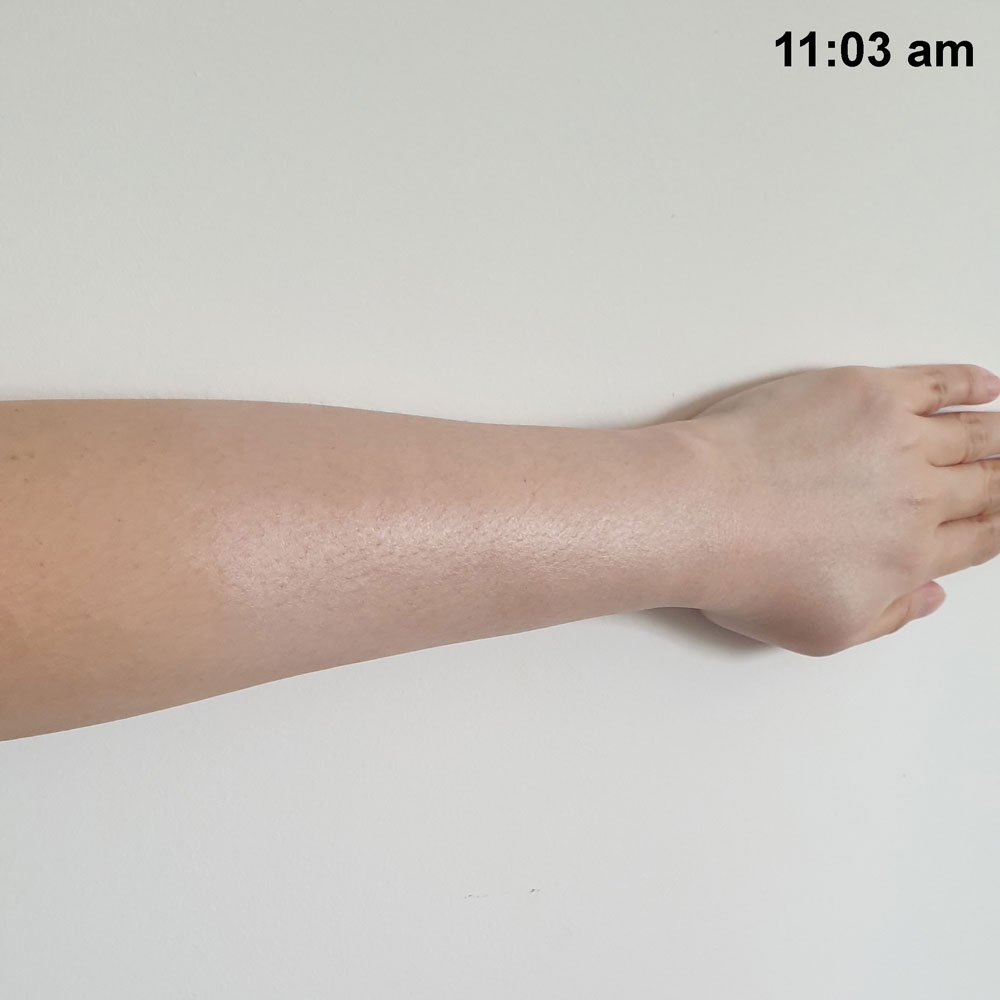 Coverage
As expected, it has even coverage.
As you can see, the glowiness is also reflected with the UV camera.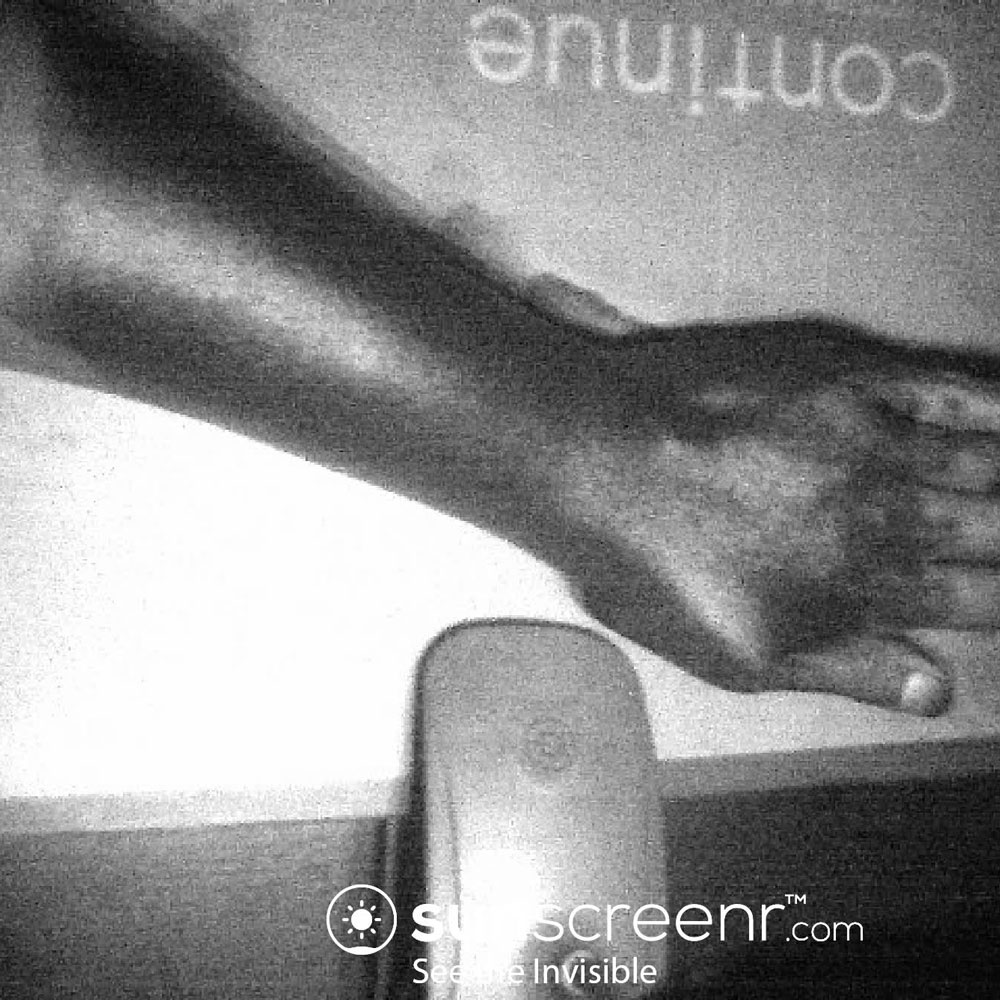 Rub Test and Removal
I rubbed back of my palm section under running water for ~30 seconds. These are the exact products that I used:
Using oil containing cleanser takes off the sunscreen effortlessly.
This sunscreen has claim of friction resistant, so I tried to rub vigorously under the sink. I think it fares well for a gel sunscreen.
In general, for more tenacious Japanese sunscreen, always get the Milk counterpart. I have tried the Allie Milk version and the white cast is far worse than this, hence this time I didn't get it. I might in the future, though.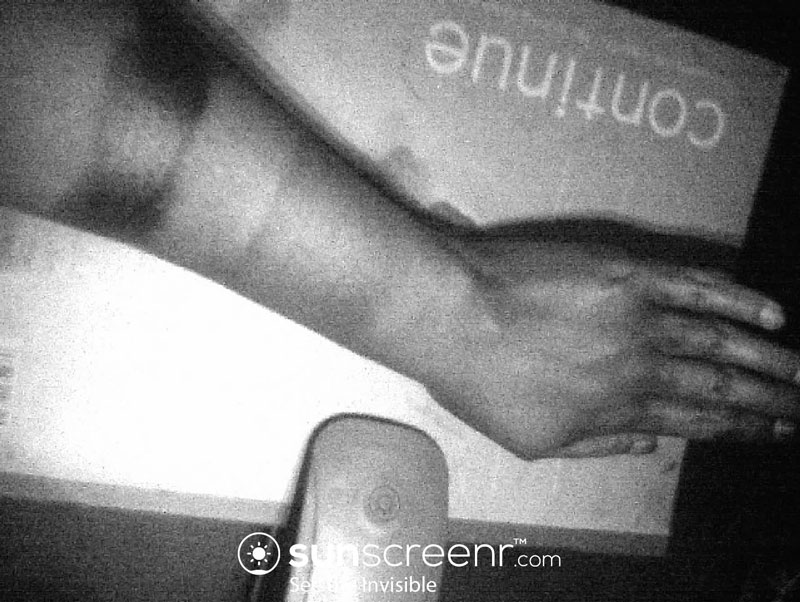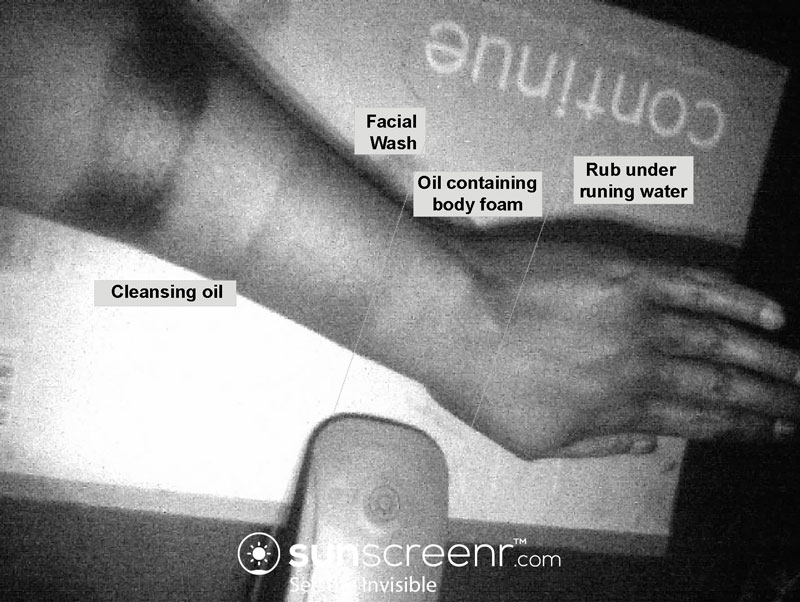 Wear Test
Preparation:
On this swatch, I used my usual AM skincare underneath the sunscreen. This is what my usual AM routine looks like:
DHC Cleansing Oil
Finacea Gel
Benzac AC 10% Benzoyl Peroxide Cream
DIY - Niacinamide + Tranexamic acid serum in simple water and glycerin base
Sunscreen of the day
I don't do any wait times. As the serum is my own concoction, I always make it very watery and leaves no emollient residue. By the time I apply my sunscreen, my face is hydrated, but not damp or wet for sure.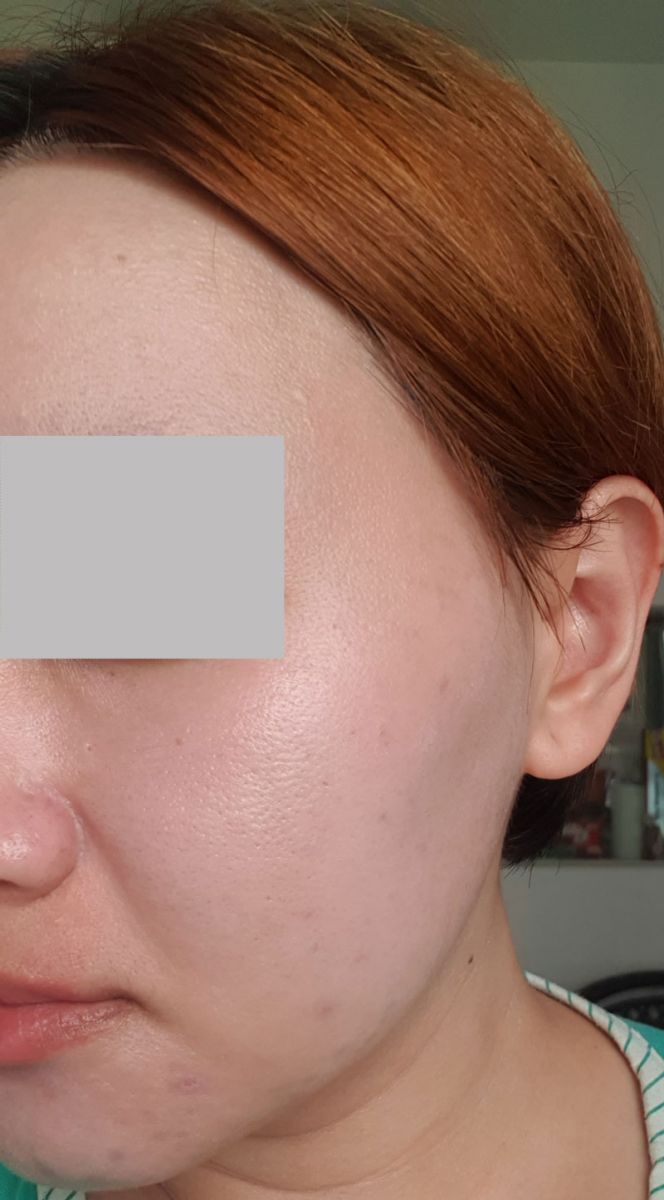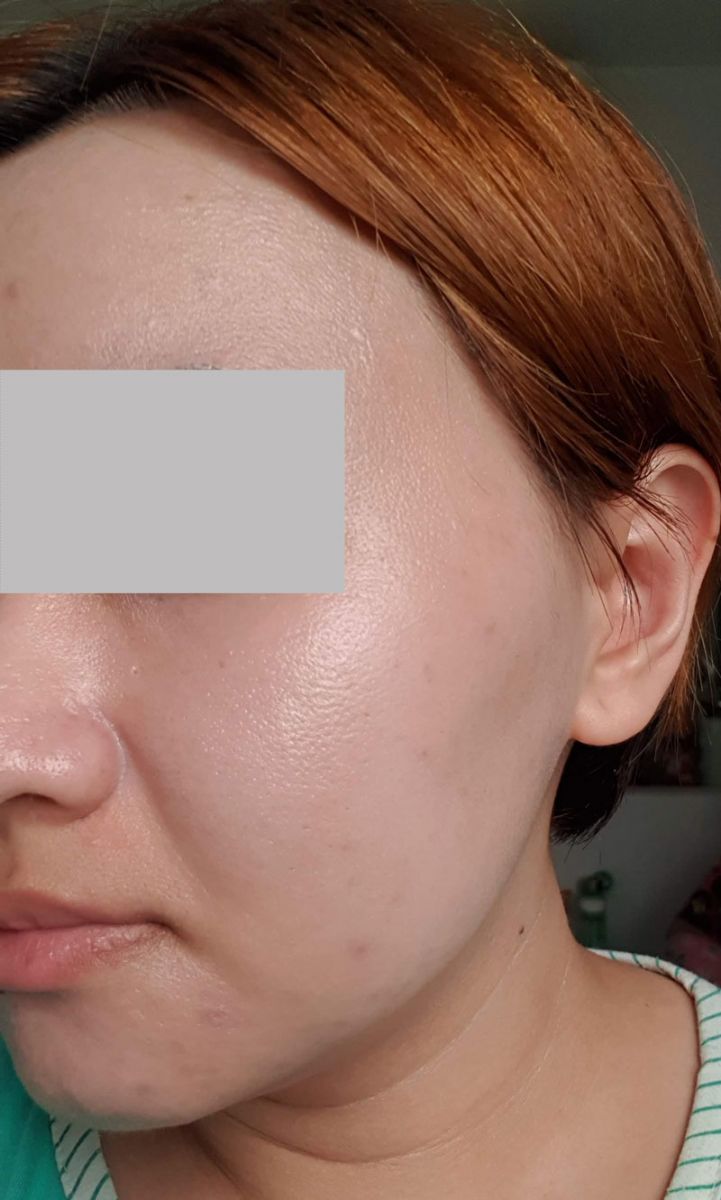 It's a glowy sunscreen. If you like Canmake Mermaid UV Gel in Clear, you will like this one. However, this Allie has more white cast compared to the Canmake.
Reapplication will intensify the cast, and the tackiness, as you can probably tell.
This sunscreen also can slide around, and gets trapped into my eye creases and neck lines.
You can see the pictures below to see how it looks under UV camera. I also put check-ins as day went on.
My face gets oily as day goes on, nothing new. At 4 hours mark, I could see the sunscreen layer started breaking up due to the face sebum.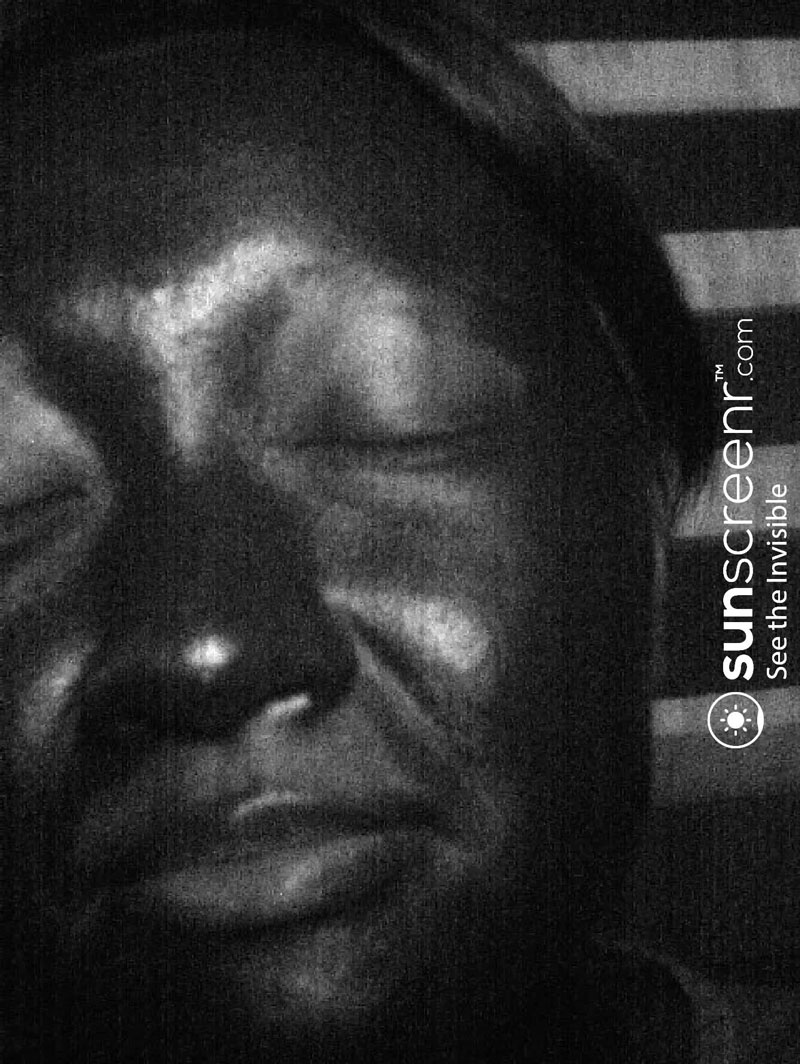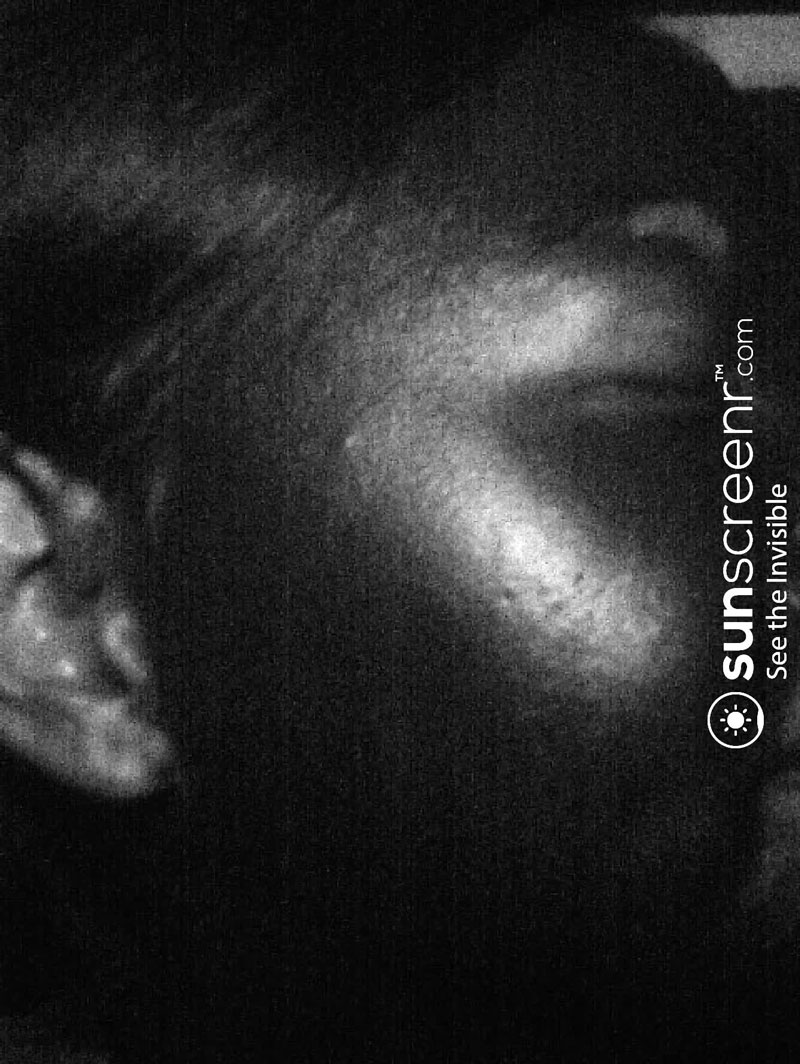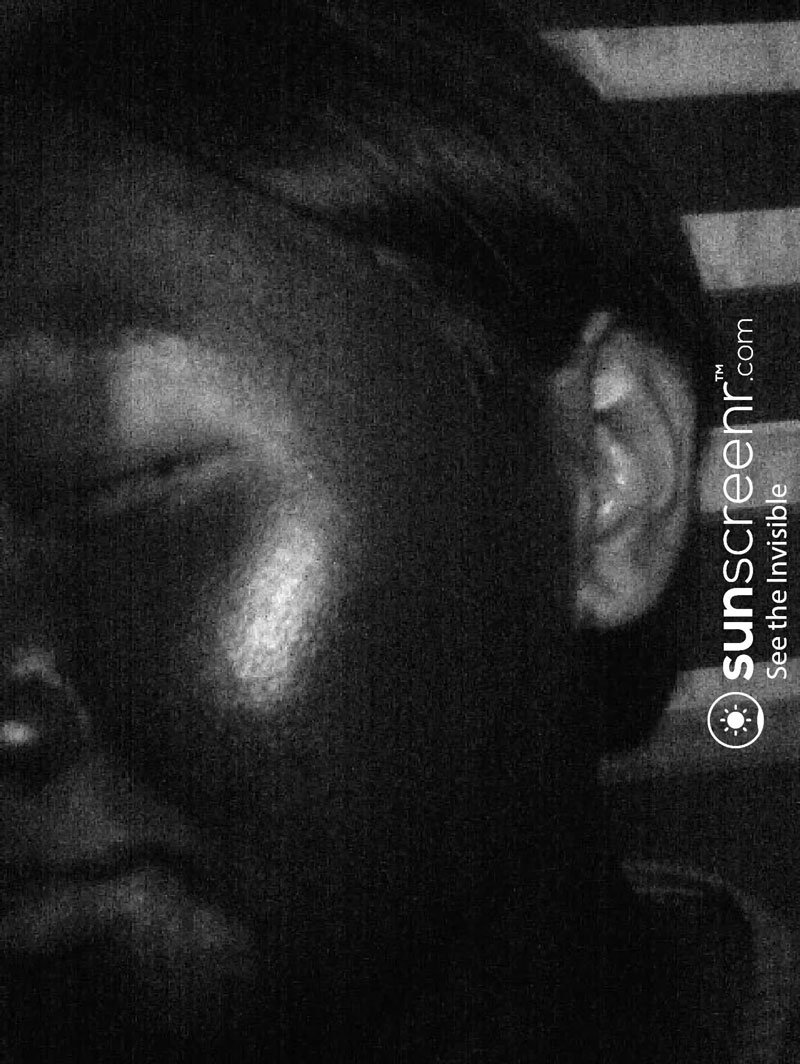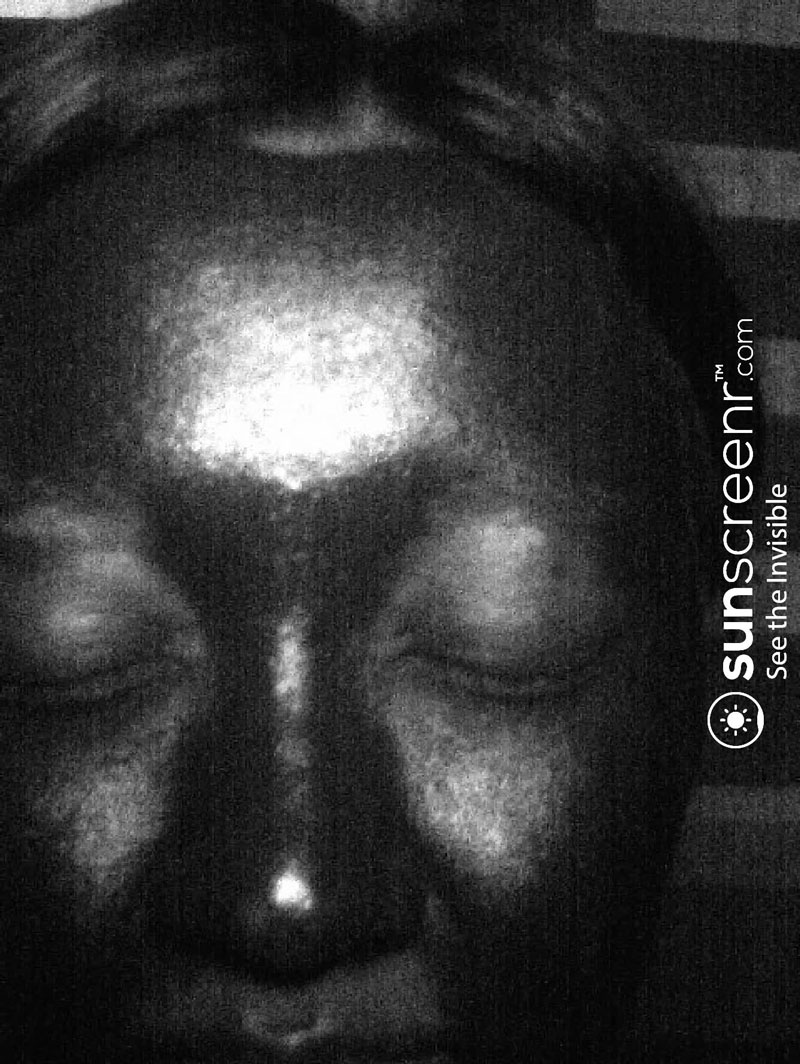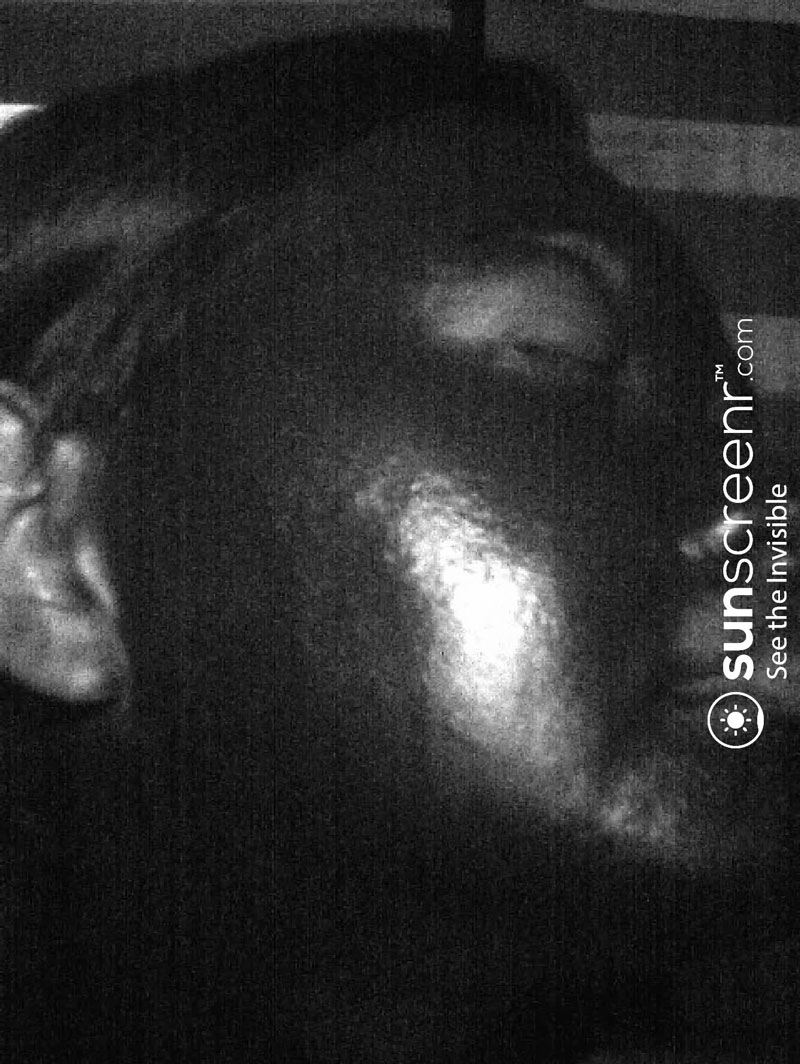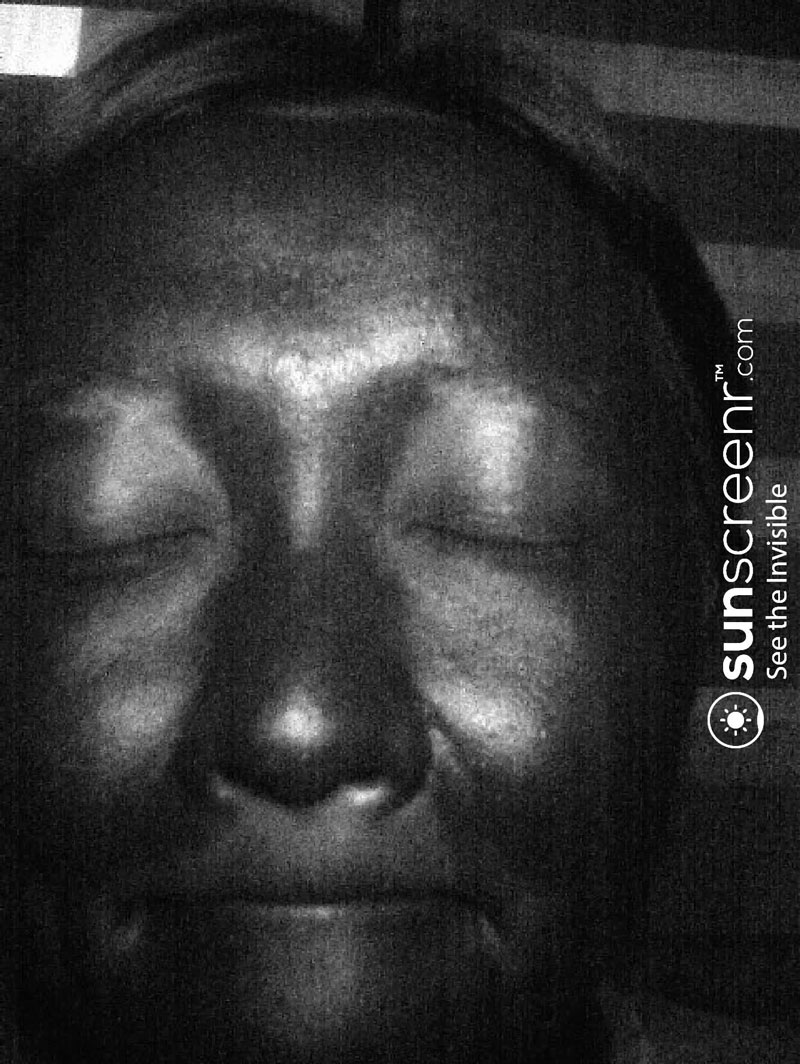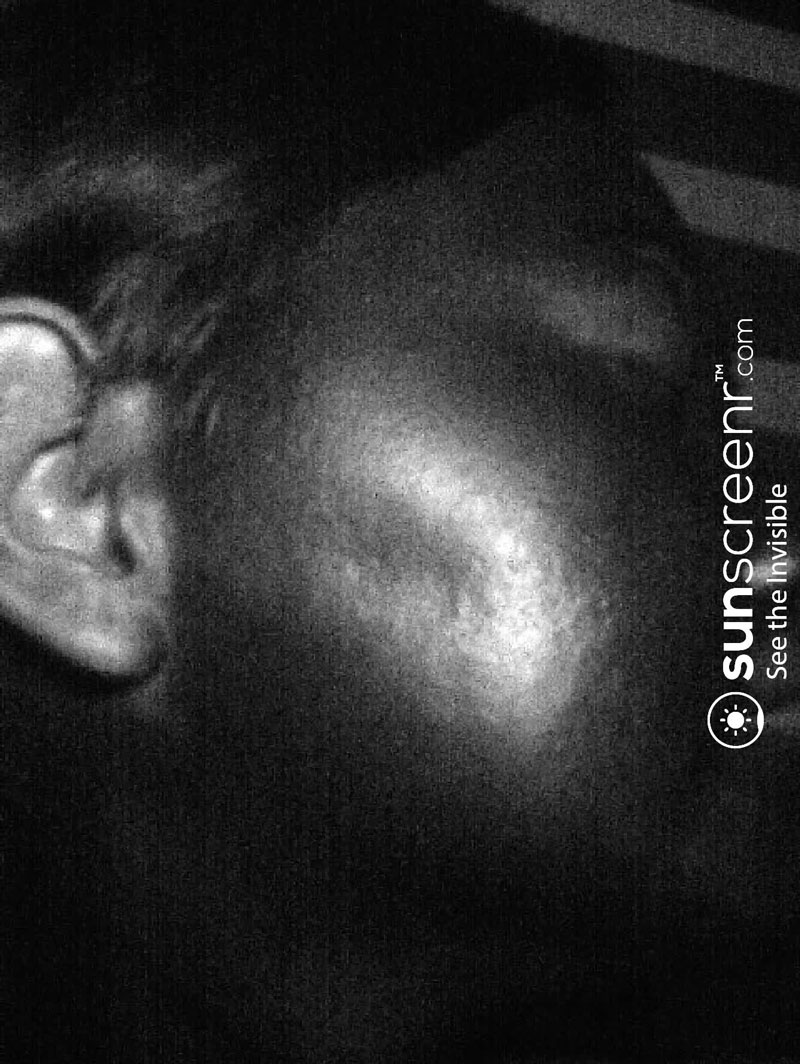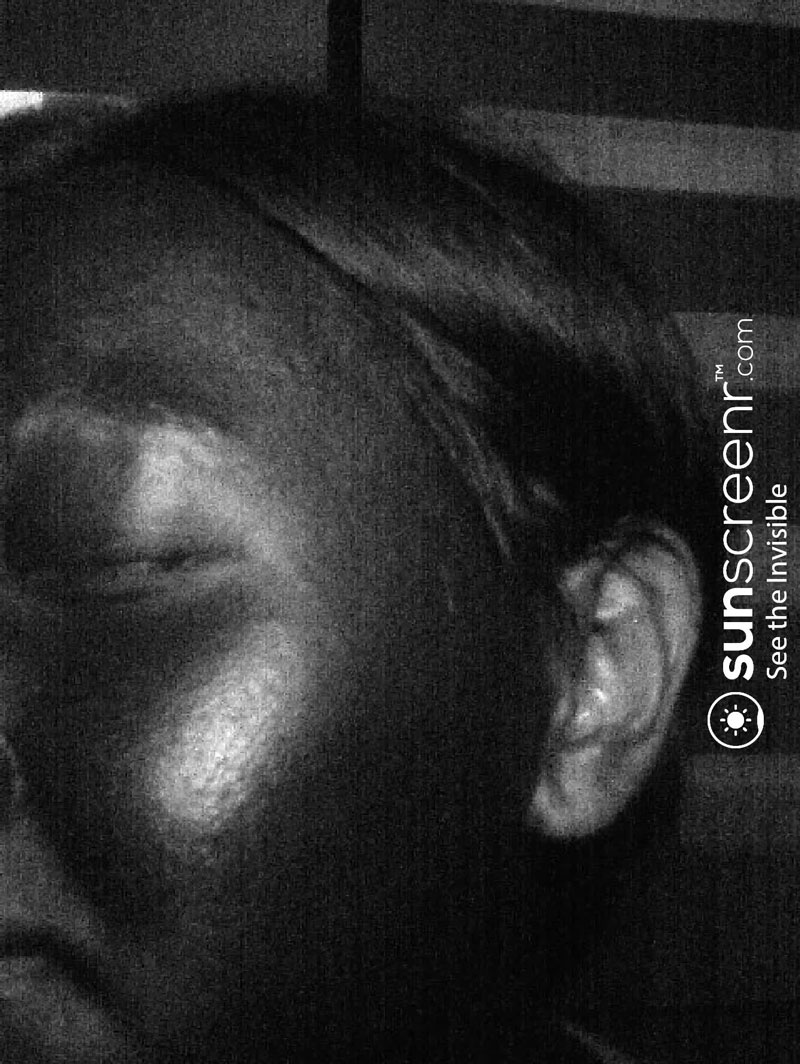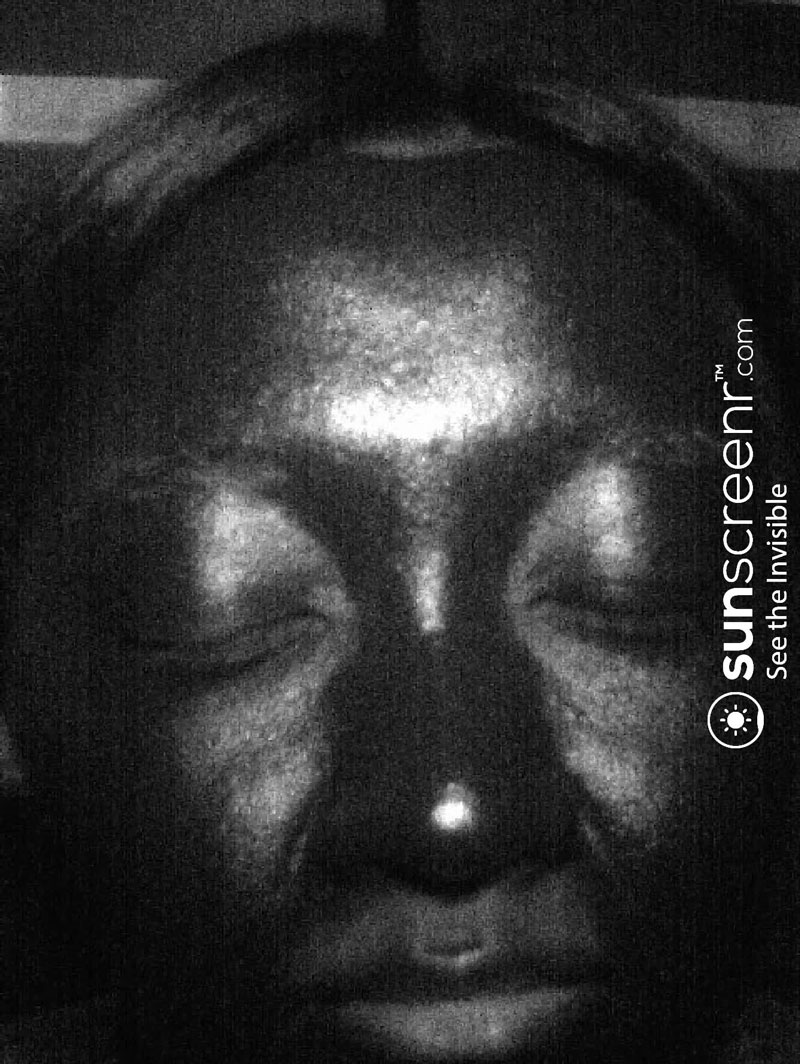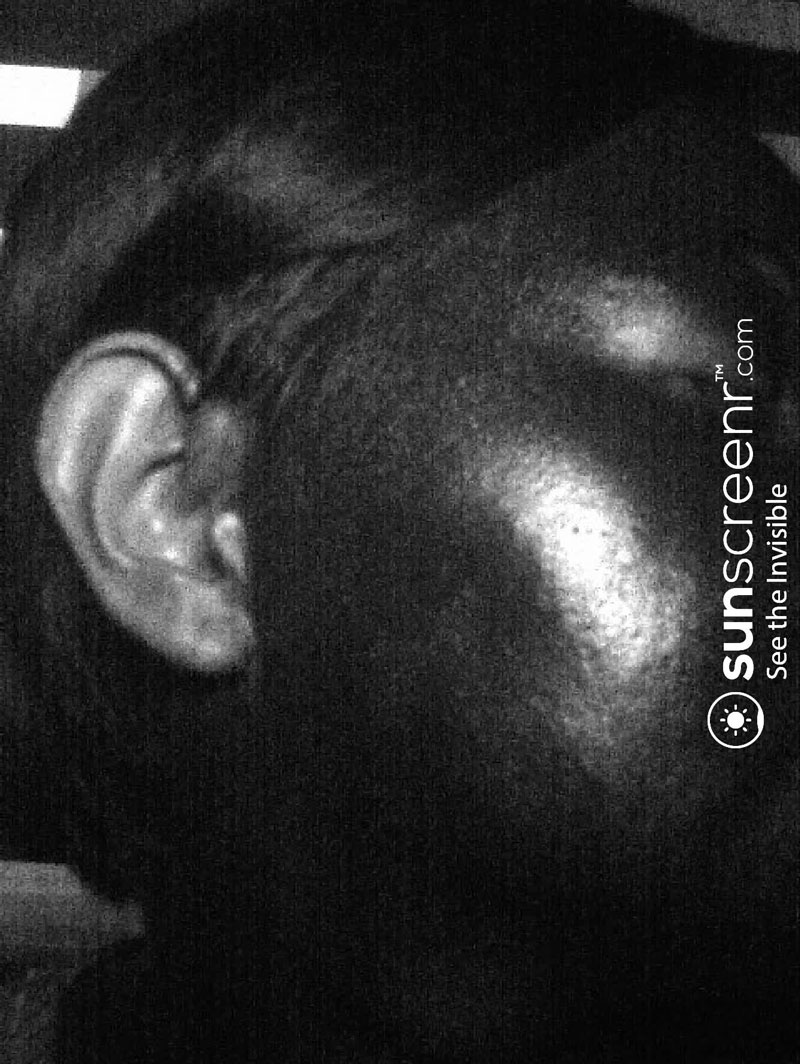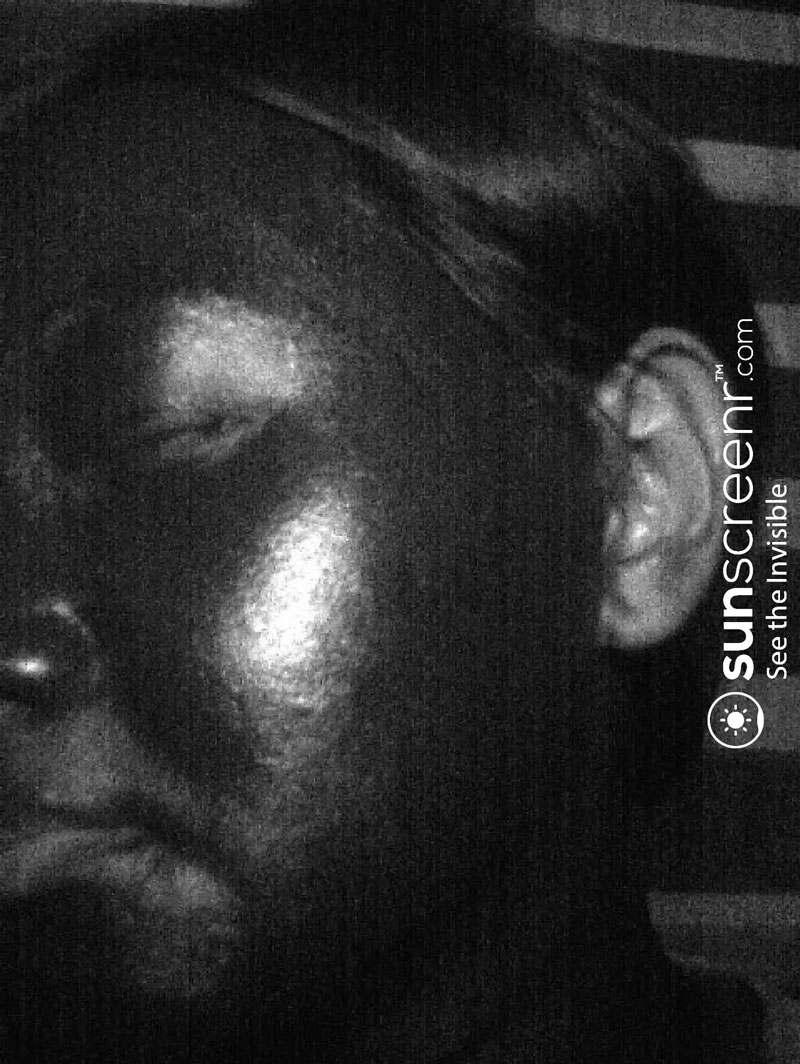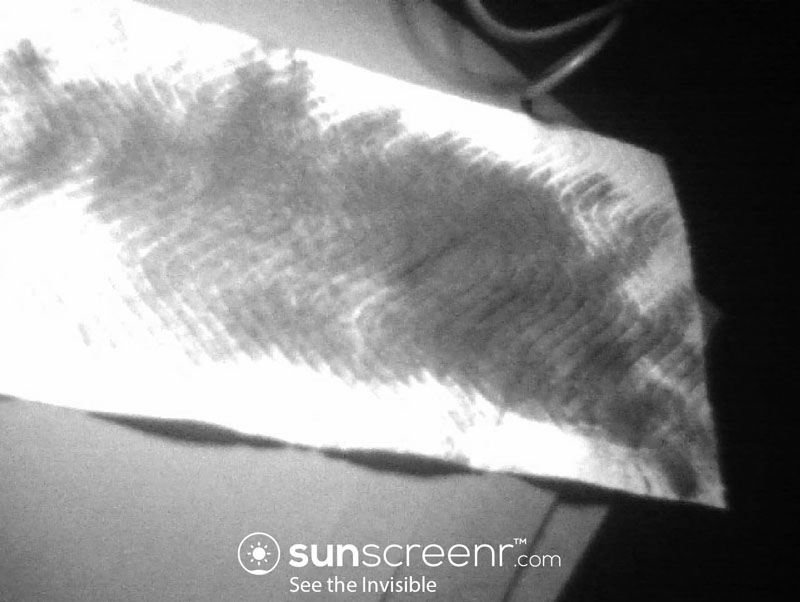 Conclusion
Overall I would recommend this sunscreen for dry skin. My sister has drier skin and she enjoys this one. Oily skin folks would probably skip this.
I have the FACIAL gel version to try next. I'm sure the white cast will be similar (sadly) and hopefully it's more dry-touch or matte looking. Stay tuned!
Disclaimer: I only use the UV camera to see if a sunscreen disperses an even layer (or patchy and spotty); and if I miss out a spot during application. It's not by all means to measure the sunscreen protection level. Got mine from sunscreenr.com. It's compatible with android phone.