Product Summary
ETUDE SUNPRISE MILD AIRY FINISH SPF50+ PA++++
UV Filters: Zinc Oxide (nano).
Properties:
Contains alcohol
Contains fragrance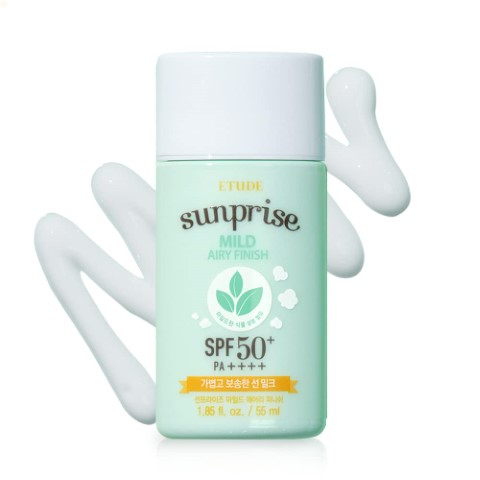 Preface
Hello friends, how are you doing?
I got this sunscreen some time ago when it was launched and finally I can share with you how it works for me.
As usual, my skin profile: I have oily skin, living in hot humid tropical country. Actually after stopping tretinoin for almost 2 months now, my skin is less oily, weirdly enough.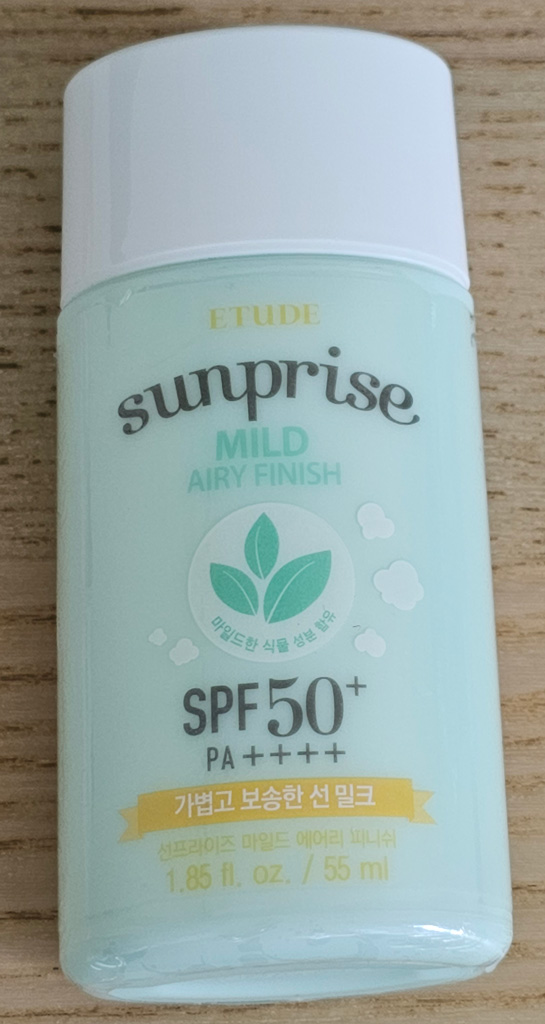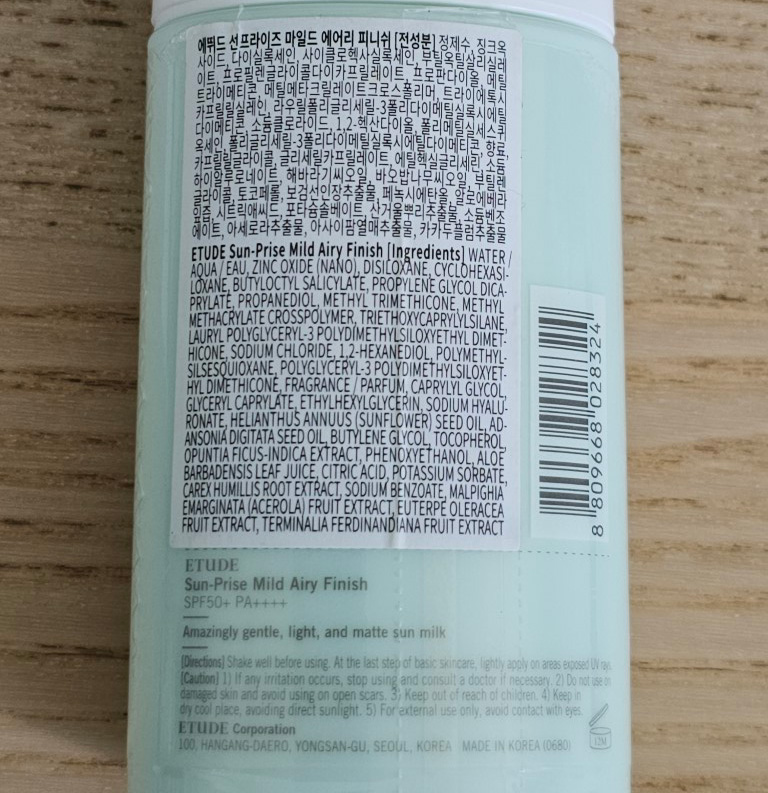 Note that this is the newer PA++++ formula. Previous formula was only PA+++ (3 pluses). I have tried it in the past and I liked it, it had no white cast and mattifying. This formula however, does have white cast. Read on!
Characteristics
Packaging:
It comes in a white cap green bottle, 55ml volume with screw cap.
Texture:
It's a milk / liquid white sunscreen. Despite being liquid, it's not a runny one. It has some viscosity. We have to shake the bottle (mentioned on the bottle). It has a shaker ball in it.
Scent:
It has citrus scent, still very similar scent with the previous formulation.
White Cast:
Yes, it has white cast. The cast intensifies on reapplication.
Finish:
The white cast leaves me looking a bit gray-ish. I don't usually mind white cast if it's on the brightening tone, but not this. I look unhealthily white, like a sick person.
While it's not as dry touch or matte as its previous formula, I don't mind the textural finish. Has a lil bit of glow, but not as tacky as all 3 Skin Aqua sunscreens that I have tried in the past, at least. Once it's set, I can feel slight powdery texture. If you have less oily skin than mine, or living in less humid country, I think you will find this is dry-touch enough for your skin.
However, I hate how slow this sunscreen sets. It reminds me of Biore Athlizm UV Milk. It took me forever, rubbing and rubbing to make it set, especially on wide area like the body.
Pilling:
No pilling on fresh application or reapplication, surprisingly. It has not pilled on me, but I do feel slight grittiness.
Eye Stinging:
No eye stinging for me. I can apply it on eyelids just fine.
By the way, I just had laser eye correction (ReLEx SMILE) 2 weeks ago, and I'm not allowed to put on any creams and potions on the eyelids at the moment. However, I have tried this sunscreen on my eyelids prior the surgery and it worked OK.
ADHERENCE
Preparation
I applied the sunscreen on my left bare cleansed arm, took photos using UV camera (Sunscreenr). I let it set for 61mins before taking the UV camera picture.
Click on the image to view bigger image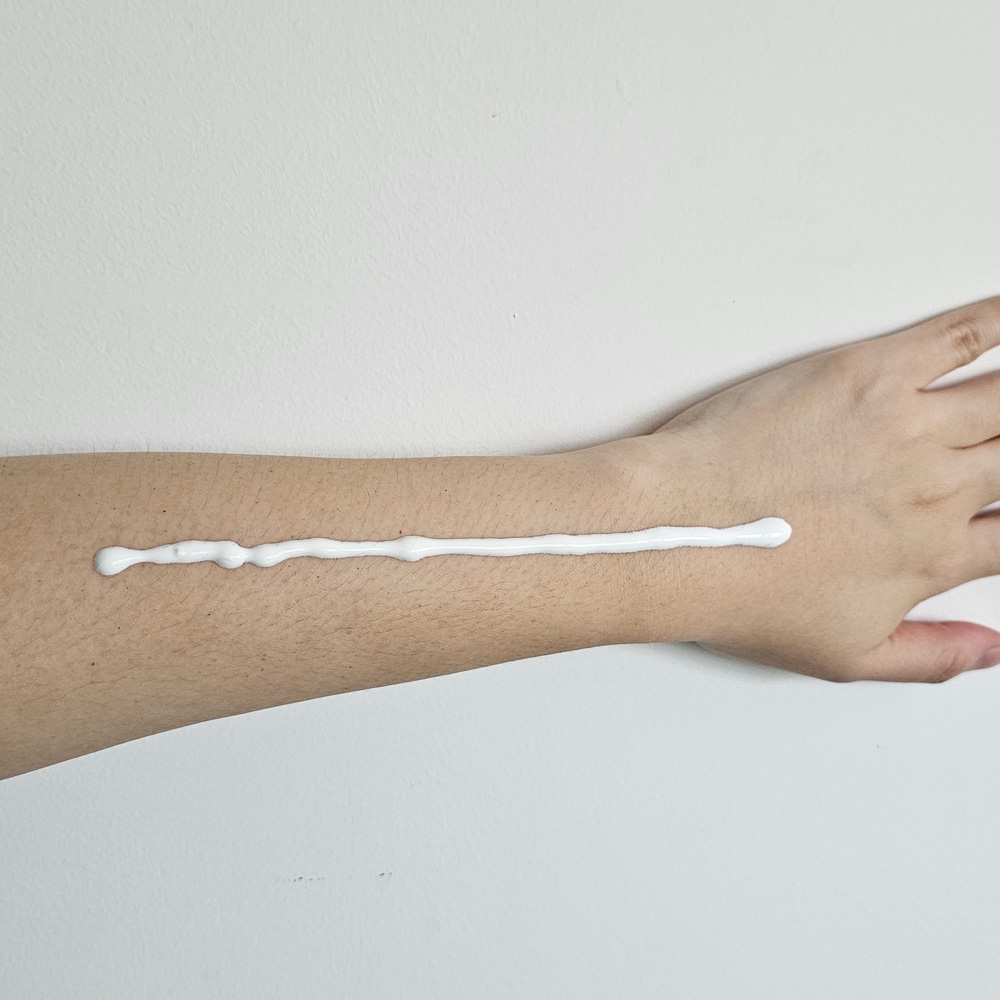 Shine Level and White Cast
It has white cast and the cast subsides just a little bit after 1 hour. Actually, the cast remains until the end of the day if left undisturbed.
After blotting off with tissue twice, the cast did go away, and obviously, you know the drill, the sunscreen is also being lifted out to the tissue.
I currently use this on my neck and I find it settles into horizontal neck lines, as after 1 hour or so, I can see white horizontal neck lines (sunscreen being trapped). I'd imagine it will also settle into the eyelid creases.
Click on the image to view bigger image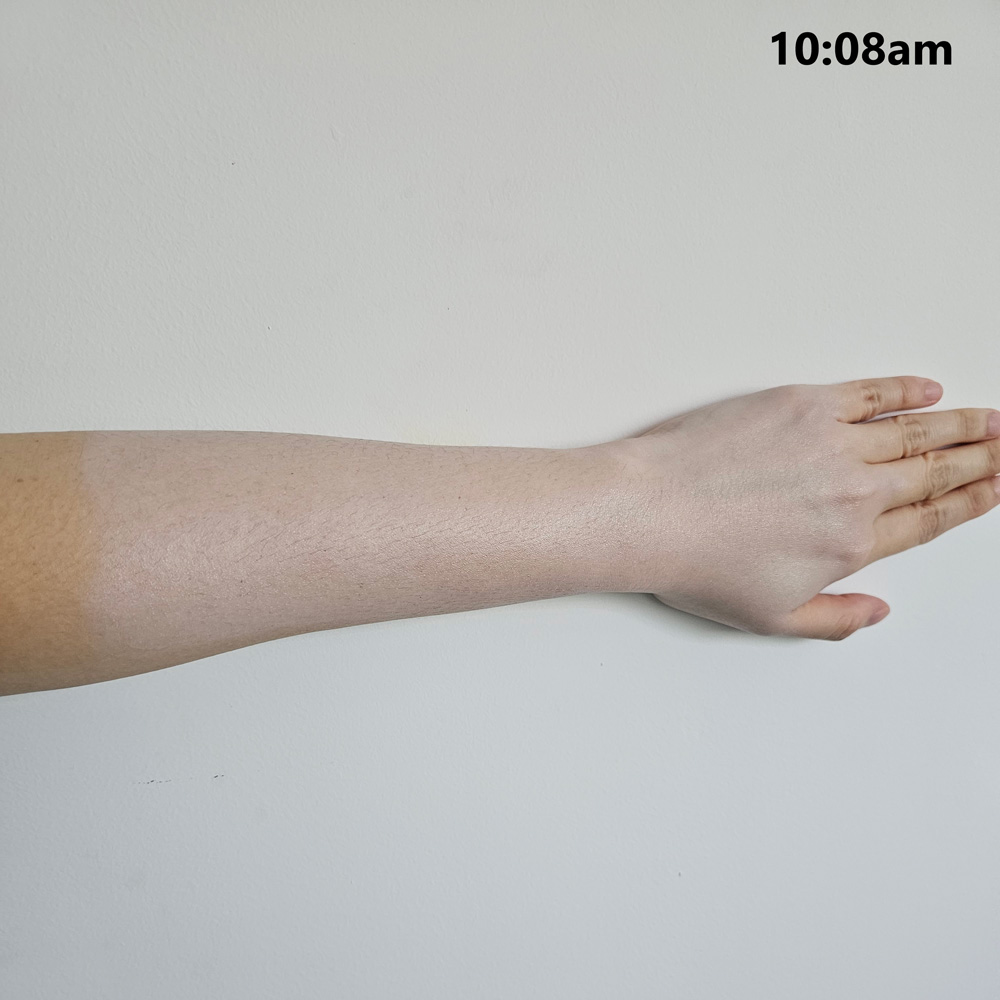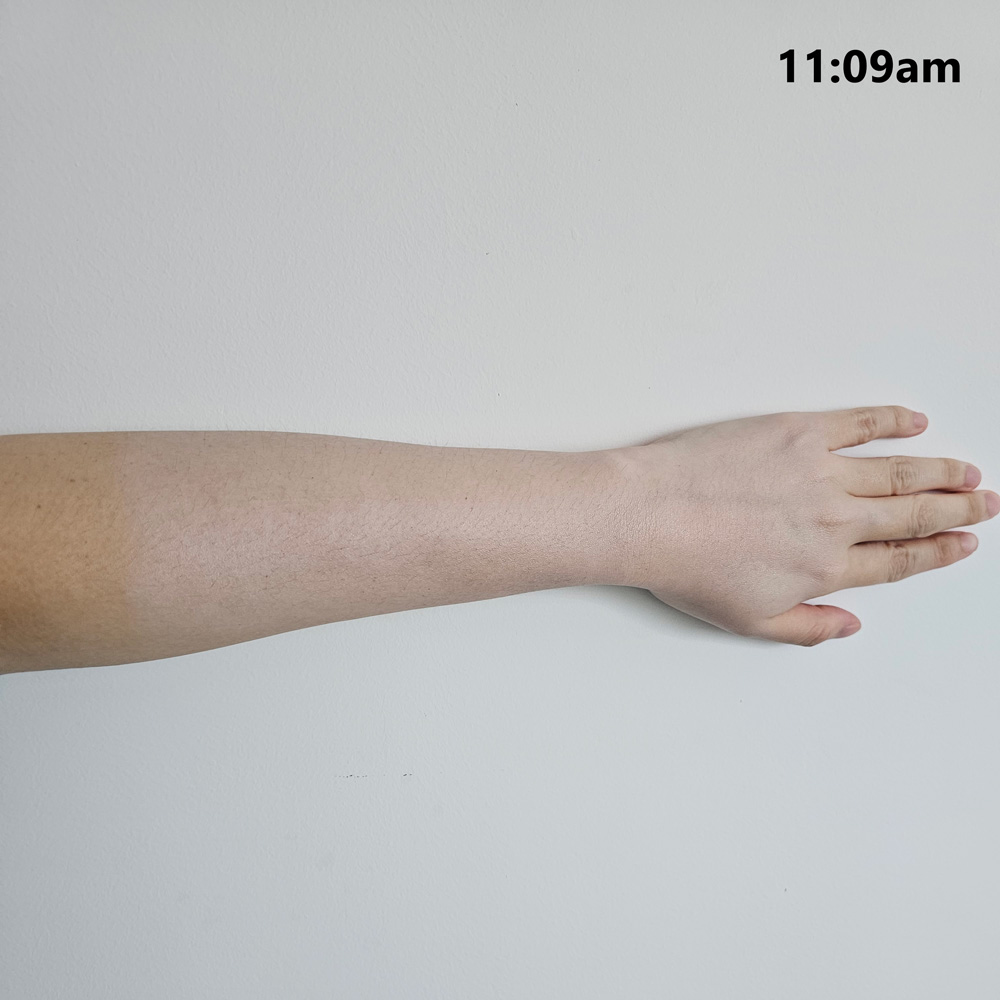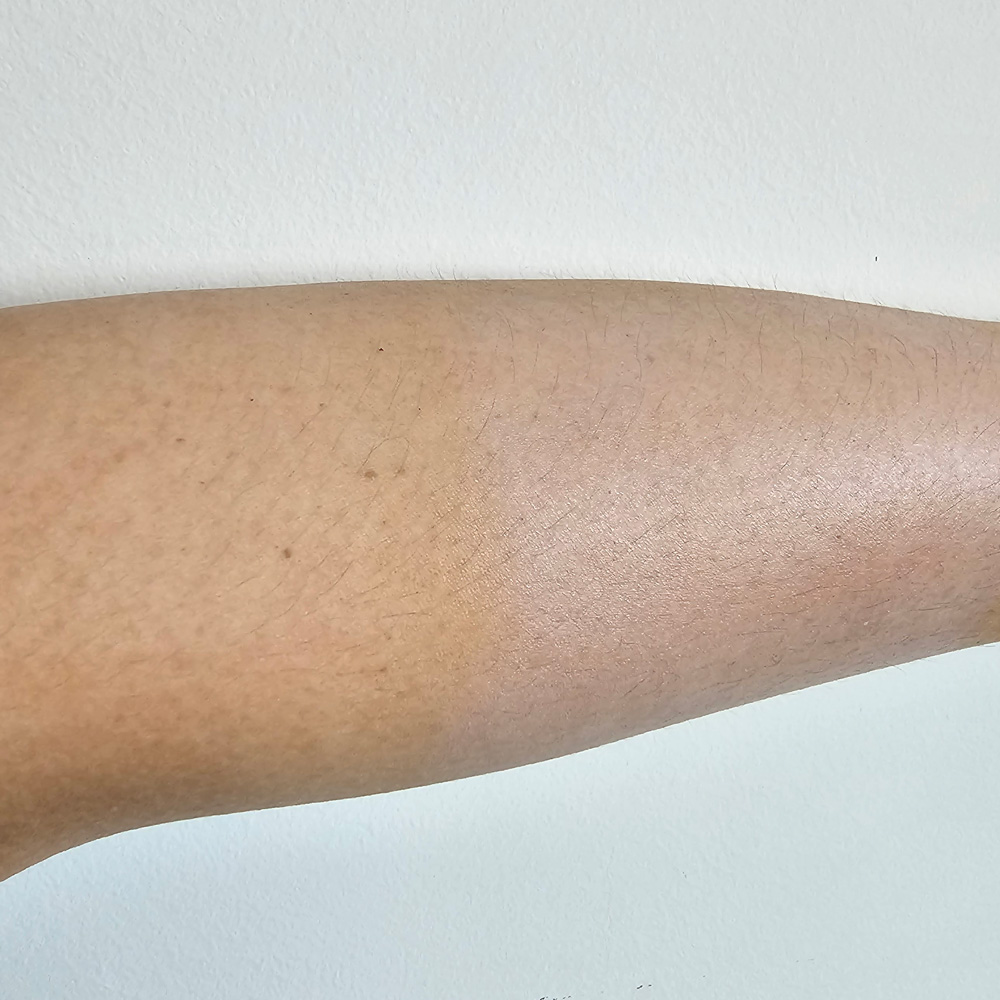 Coverage
It has very even coverage, as you can see below.
Click on the image to view bigger image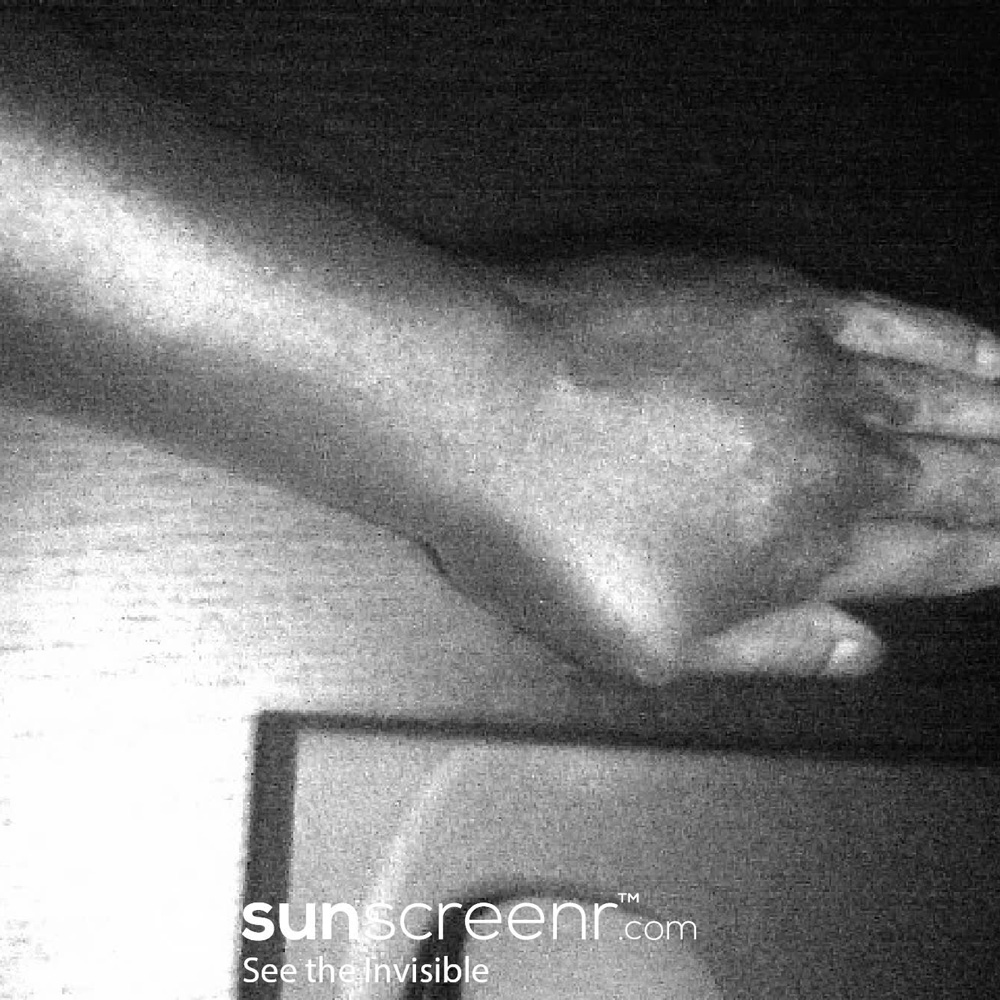 Rub Test and Removal
I rubbed back of my palm section under running water for ~30 seconds, rubbing it vigorously. It doesn't have water resistant claim so I'm impressed to see how much sunscreen was left. The cast did get removed and sticked on my rubbing fingers instead.
There's no significant difference between water-only rubbing and gentle foam wash (Biore Facial Foam).
Cleansing oil got it removed effortlessly. I was using MUJI Mild Cleansing oil here.
AND! Recently my sibling bought this Curel Make Up Cleansing Gel (https://www.curel.com/en-us/japanskincare/products/double-cleansing/curel-makeup-cleansing-gel/) and of course, I have to give it a try. It's a transparent gel texture, very thick gel actually, no scent and oil free. As you can see from the picture below, it didn't clean as thoroughly as cleansing oil, but it's actually pretty decent, considering it's an oil-free cleansing gel.
Click on the image to view bigger image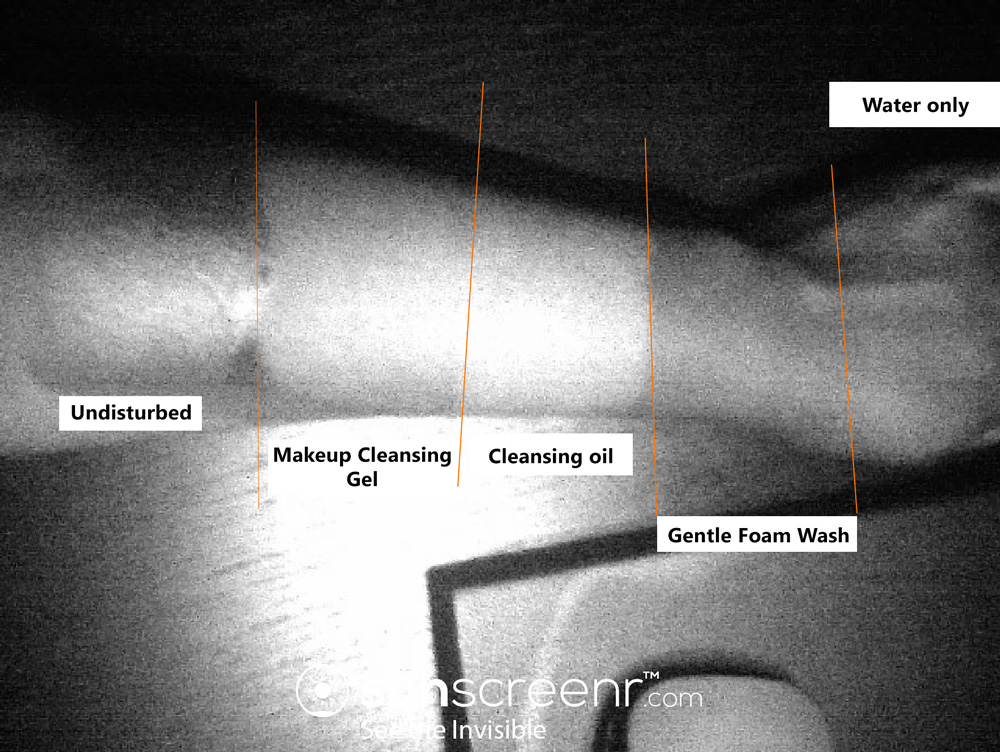 Wear Test - No Reapplication
Preparation:
On this swatch, I used my usual AM skincare underneath the sunscreen. This is what my usual AM routine looks like:
DHC Cleansing Oil
DIY - Niacinamide + Tranexamic acid serum in simple water and glycerin base
Finacea Gel
Benzac AC 10% Benzoyl Peroxide Cream
Sunscreen of the day
I don't do any wait times. As the serum is my own concoction, I always make it very watery and leaves no emollient residue. By the time I apply my sunscreen, my face is hydrated, but not damp or wet for sure.
As usual, I skipped applying on eyelids and space between the nose and lips, and my ears.
The sunscreen has very little shine. I don't look sweaty with it.
It has white cast and gray hue on me, as you can compare the area between my nose and lips.
Click on the image to view bigger image
You can see the pictures below to see how it looks under UV camera. I also put check-ins as day went on.
It wears off decently on me. My skin still gets oily throghout the day, nothing new.
Click on the image to view bigger image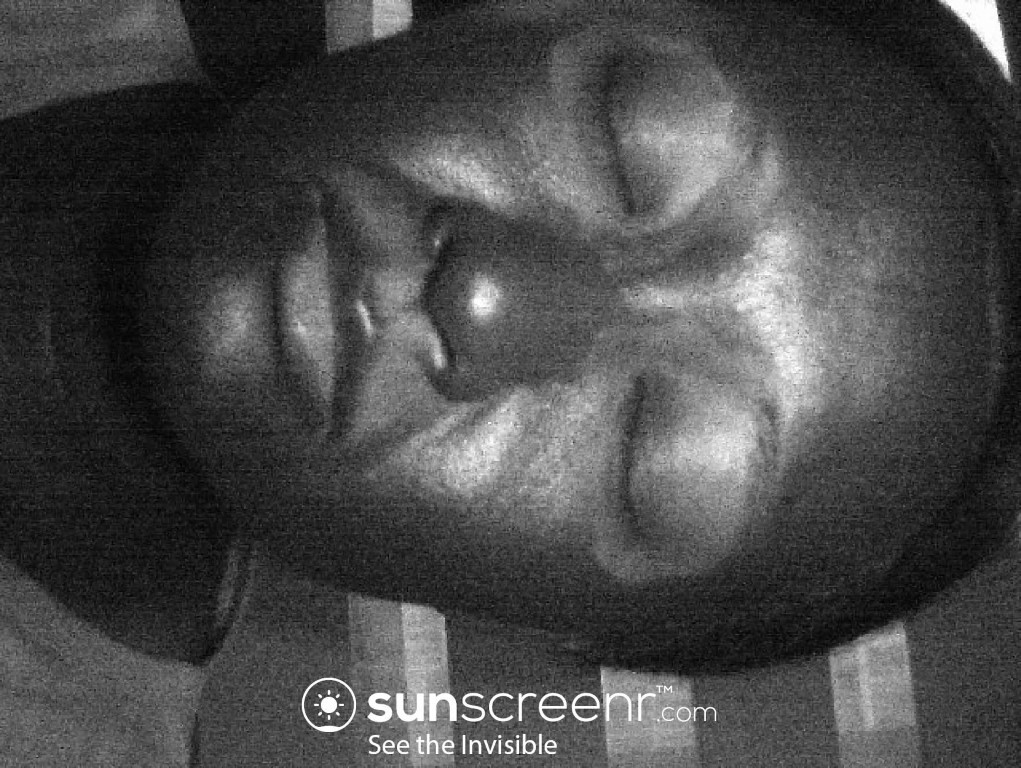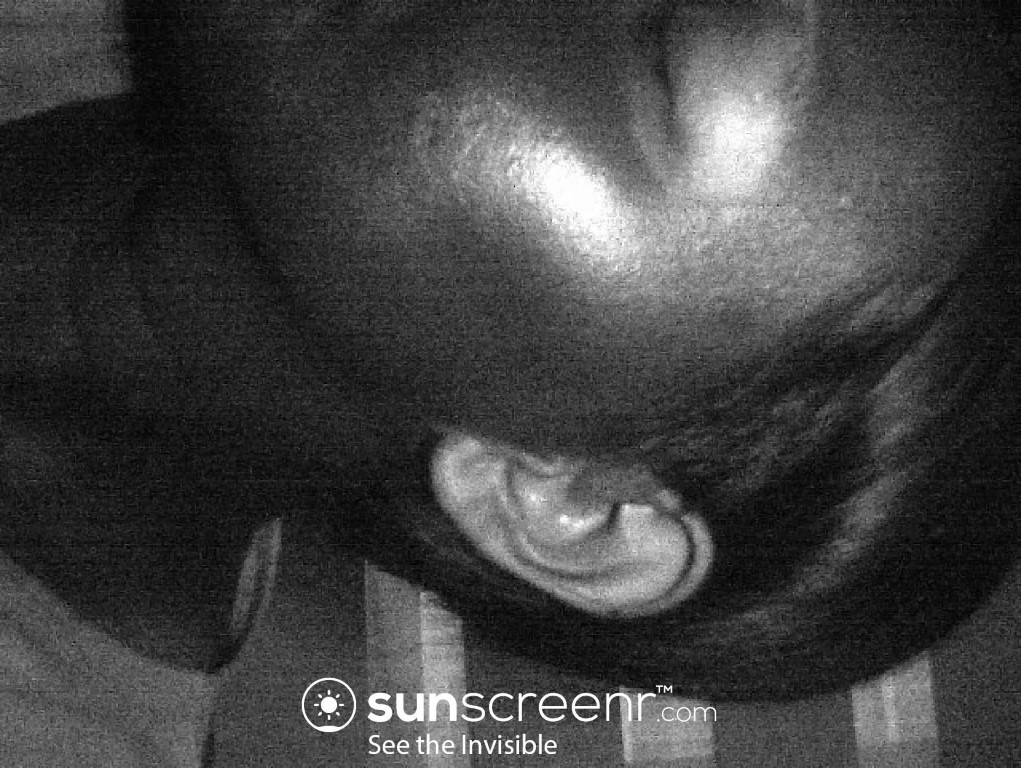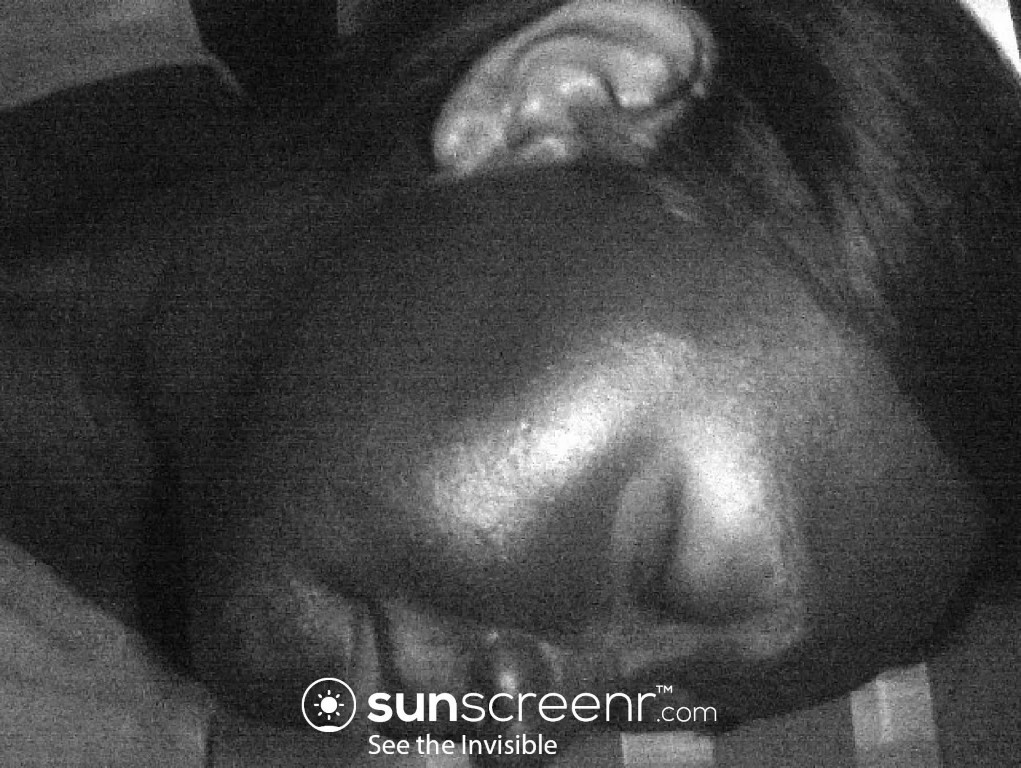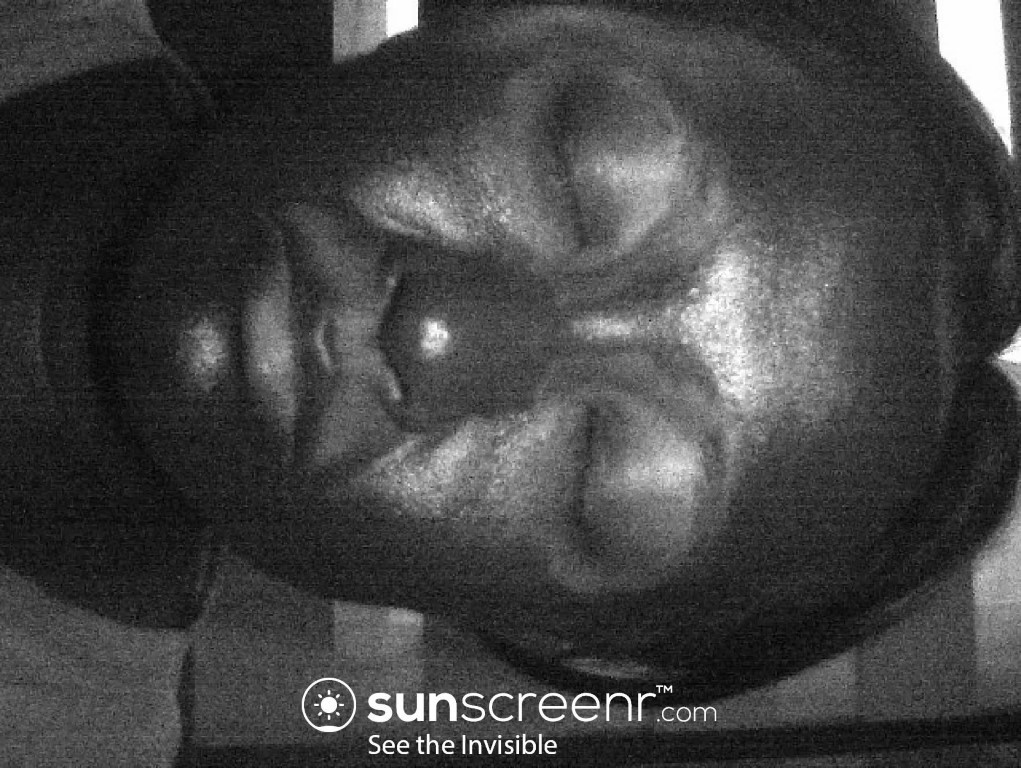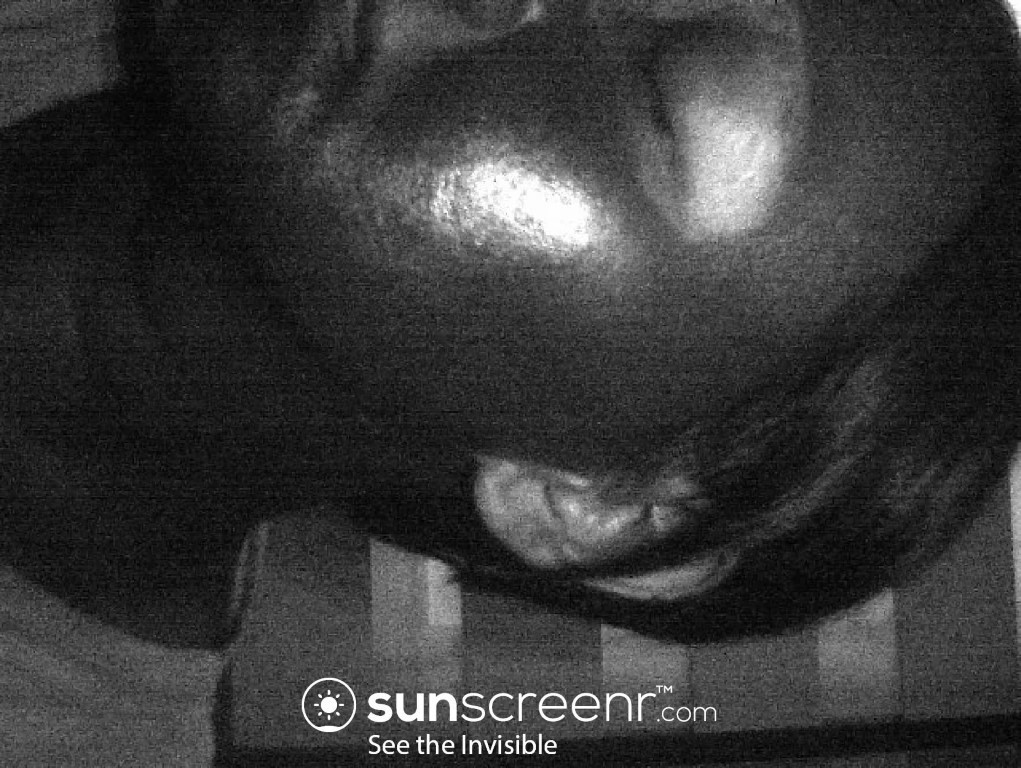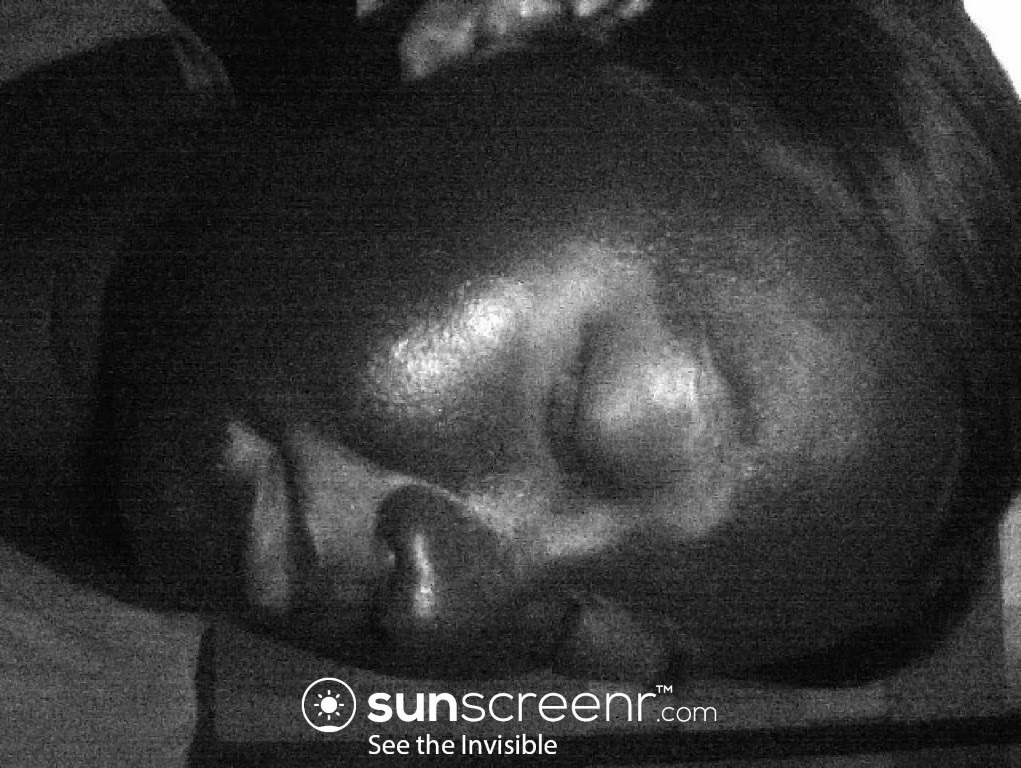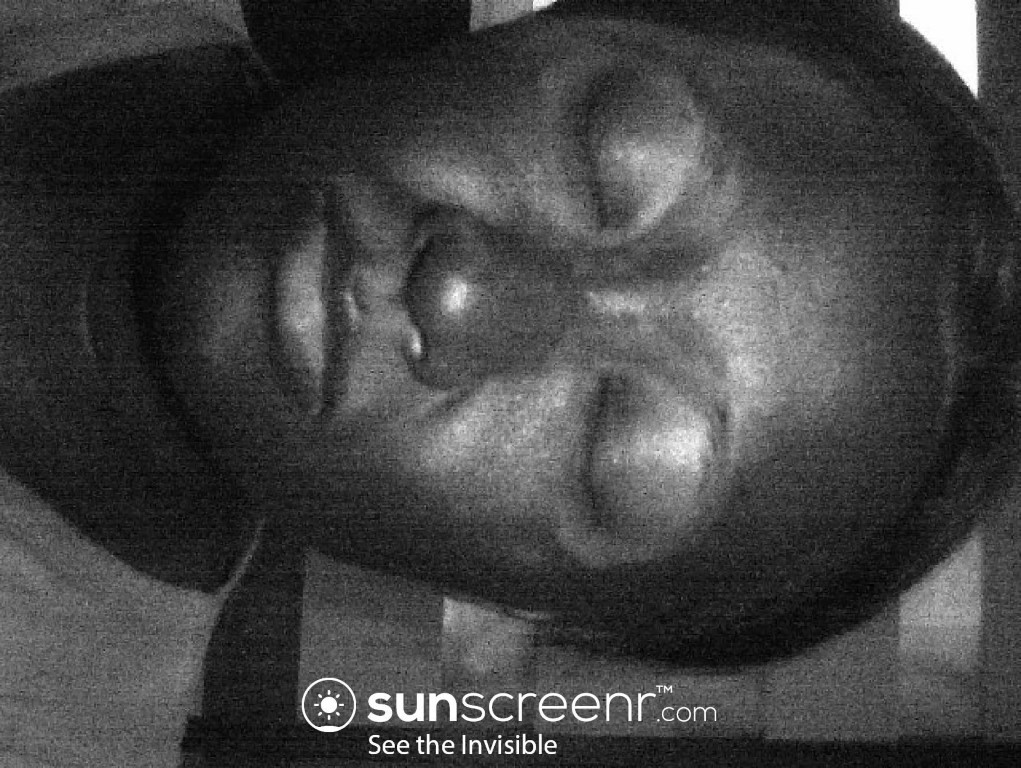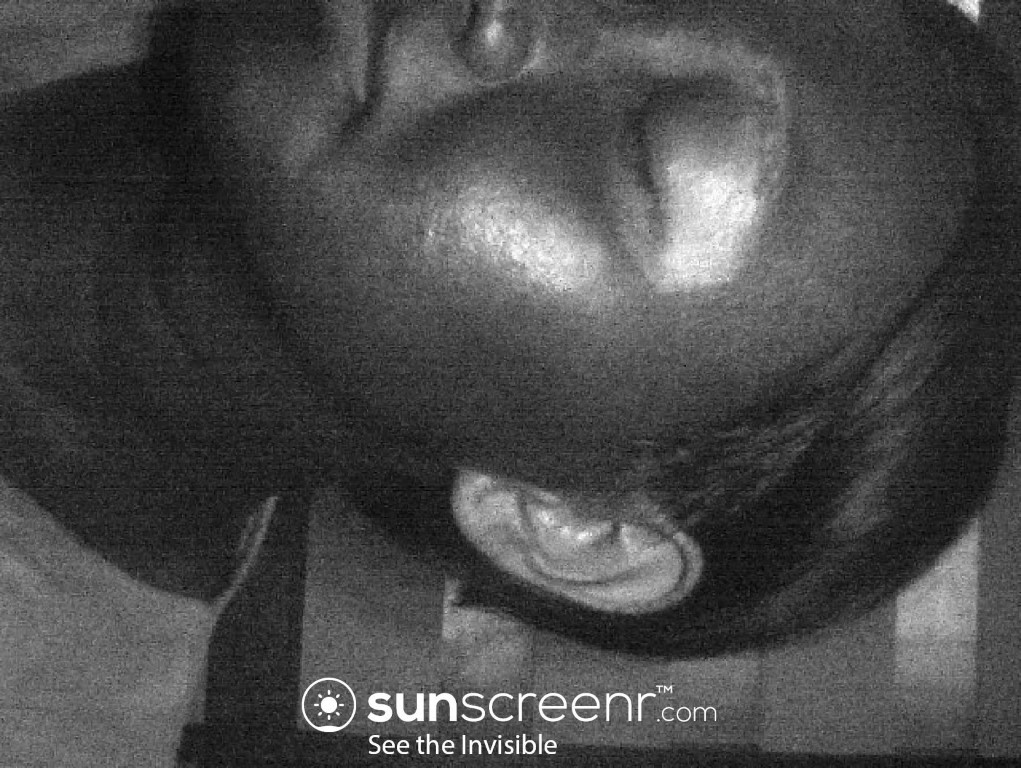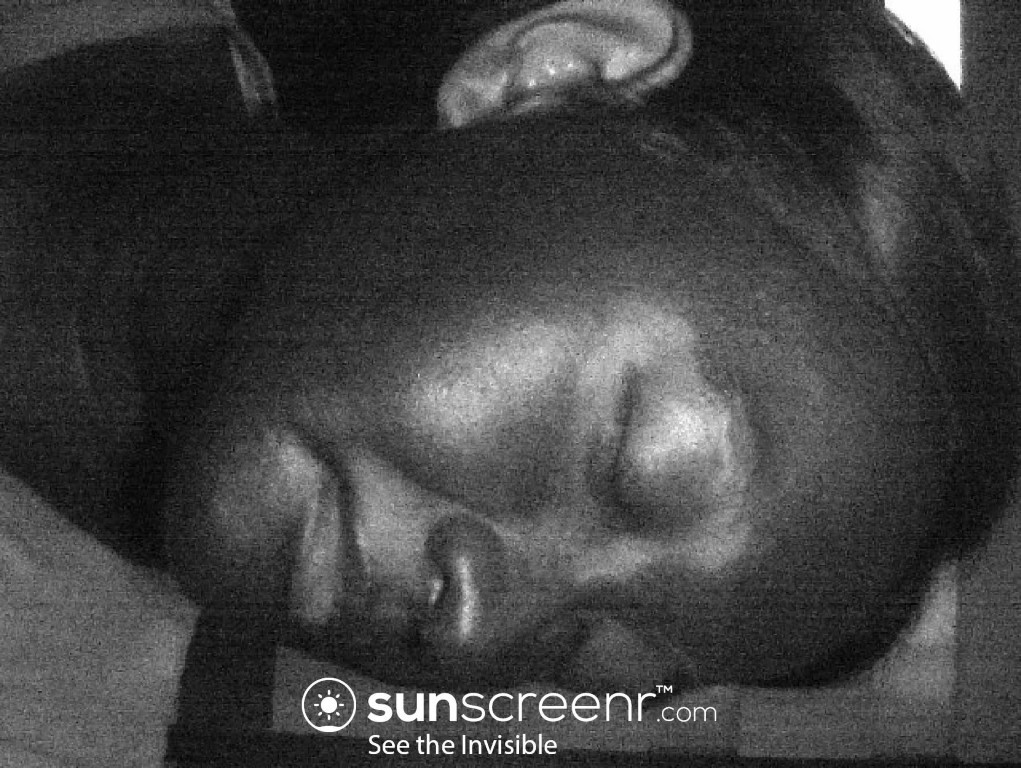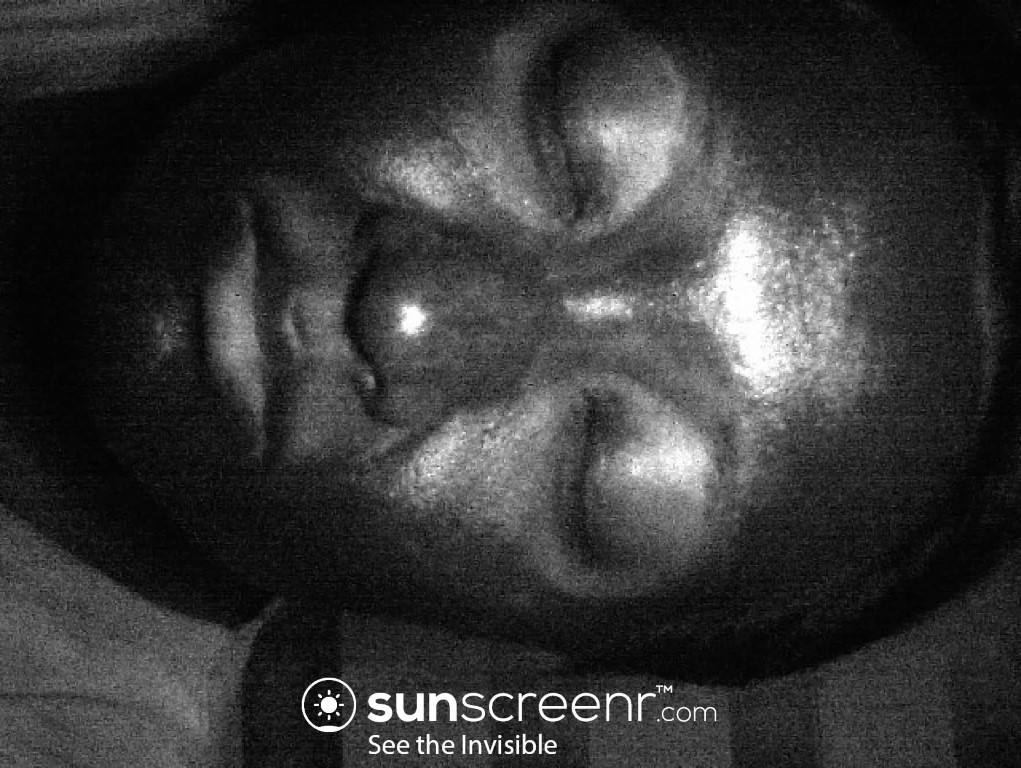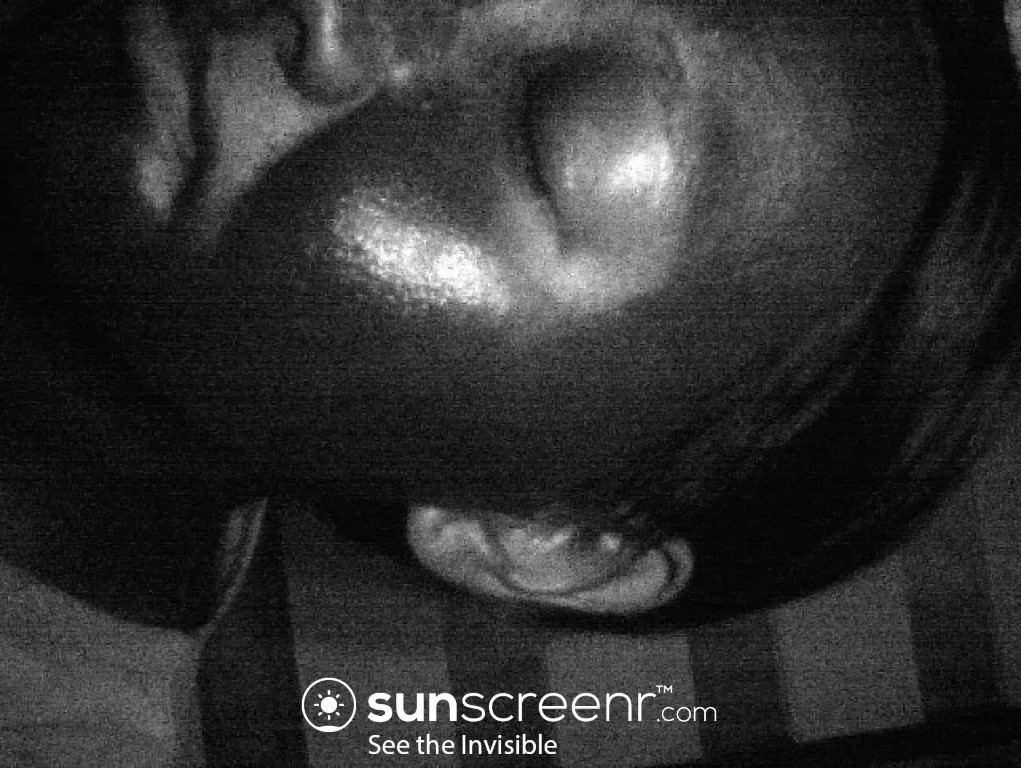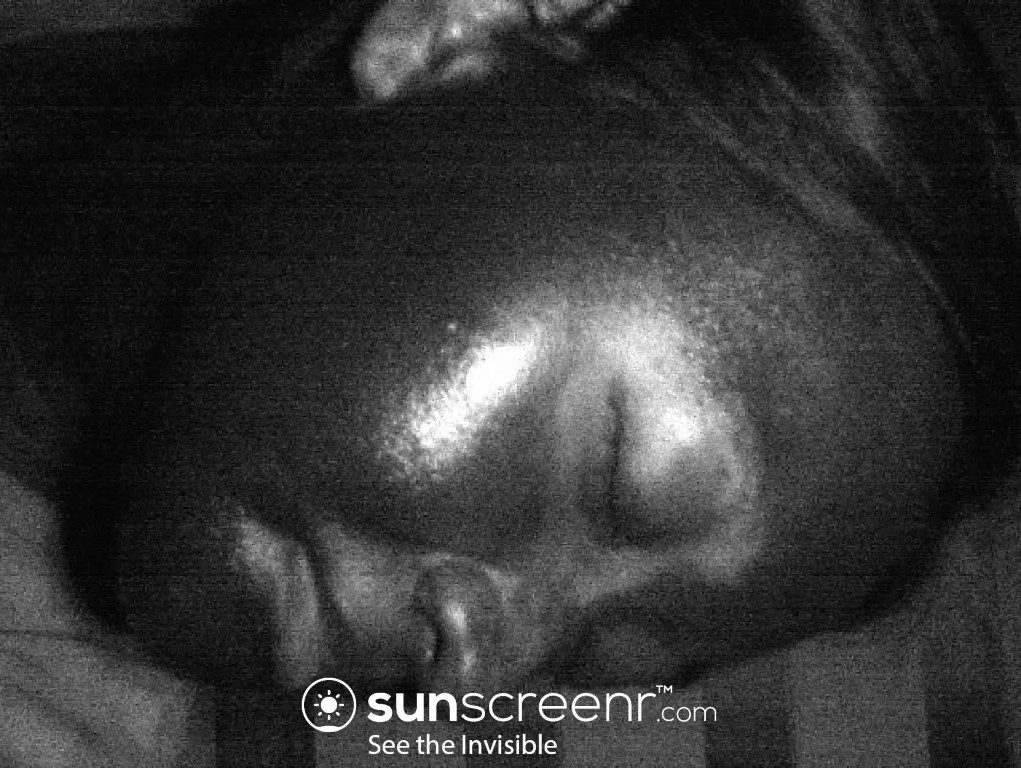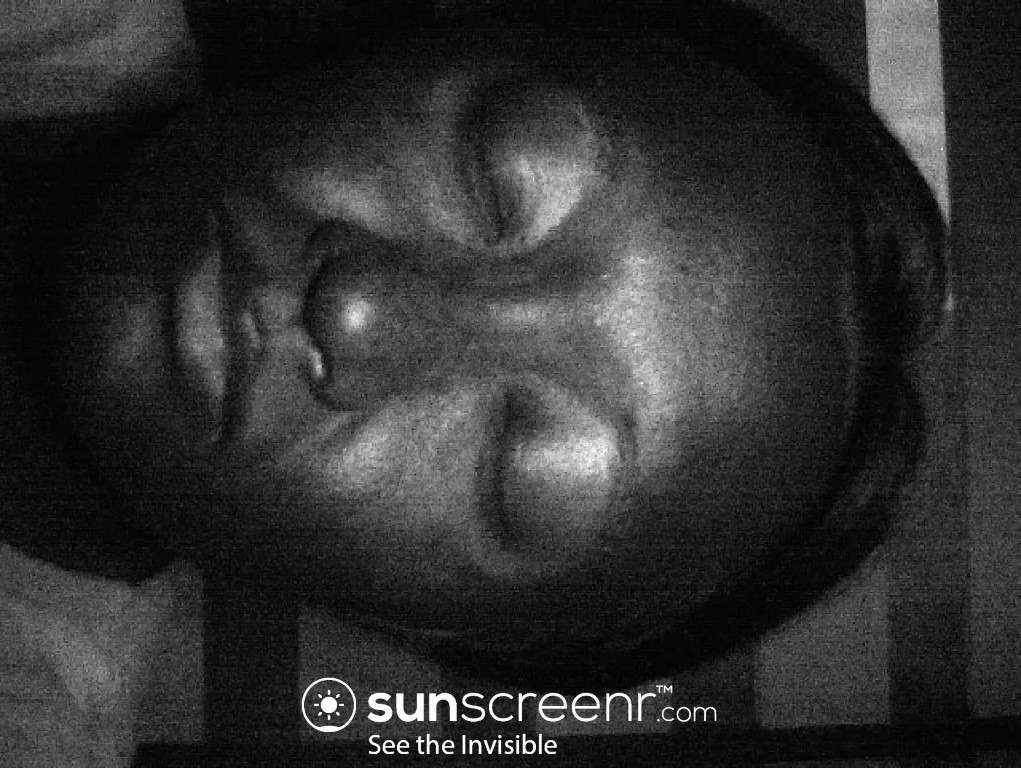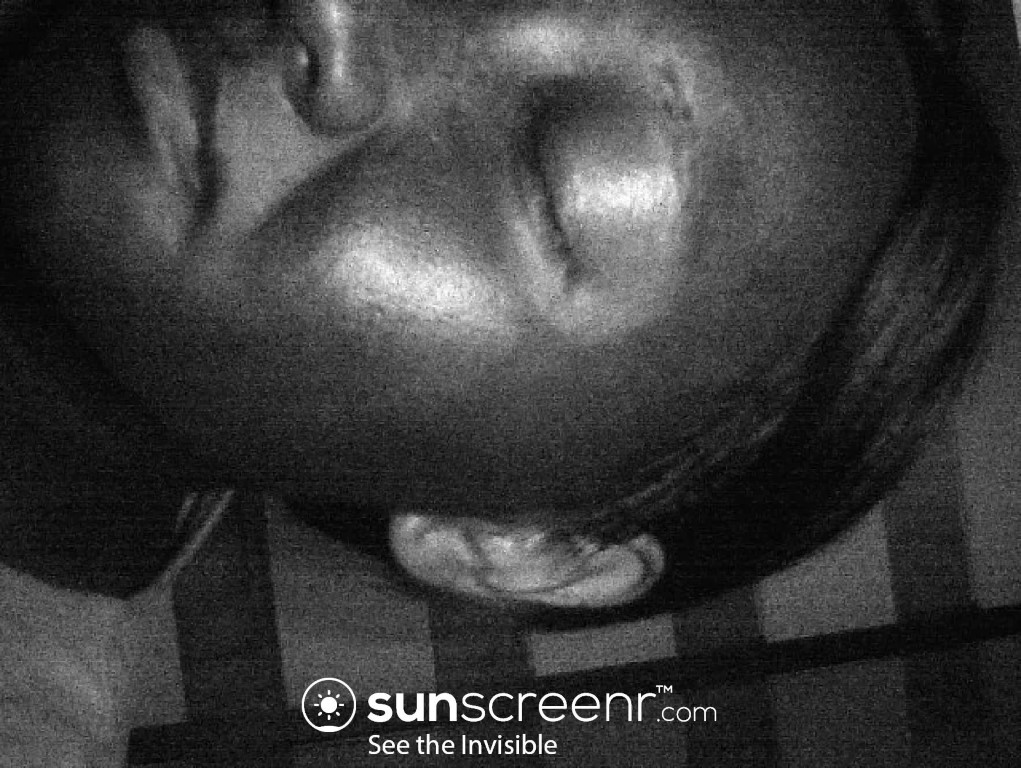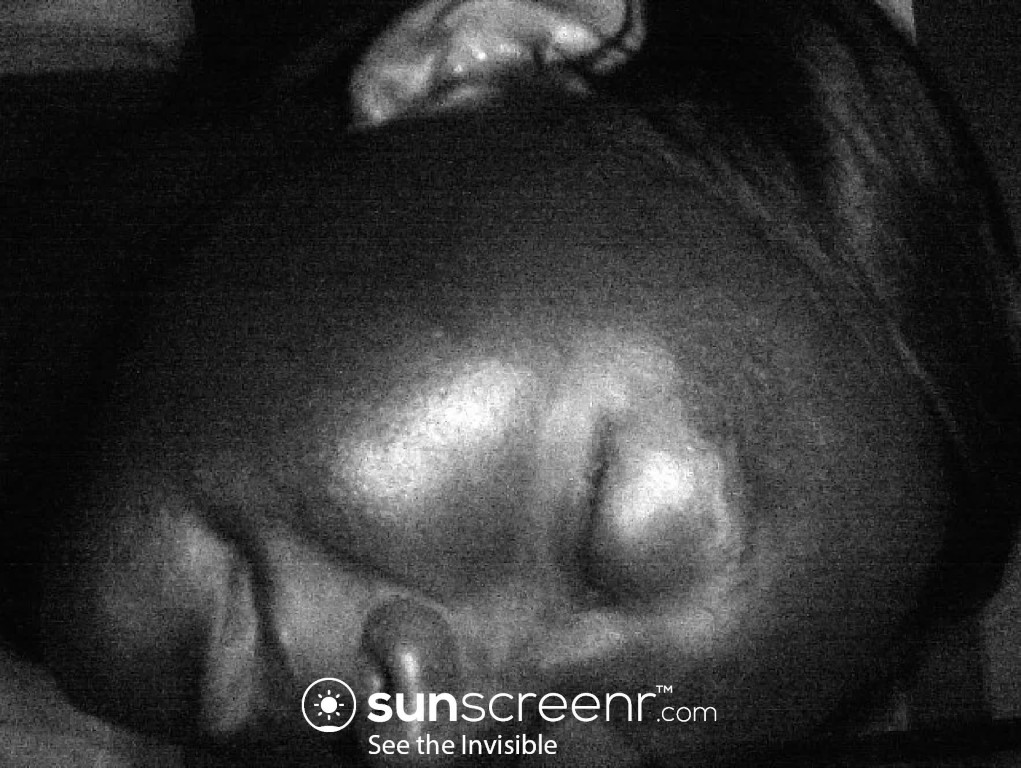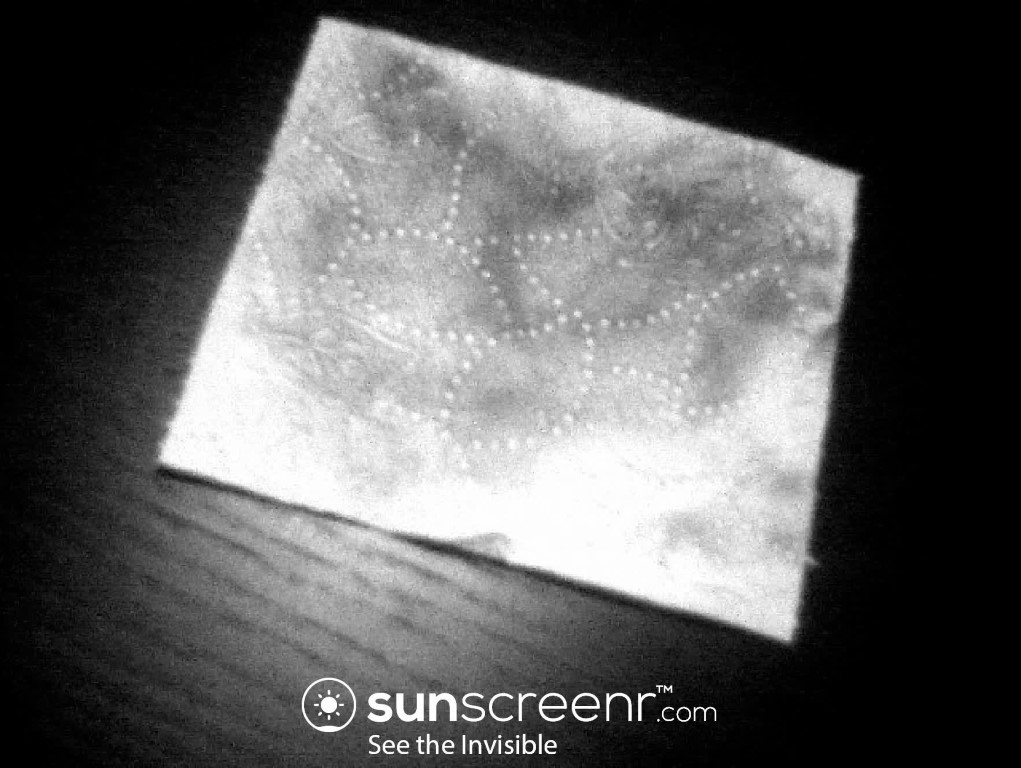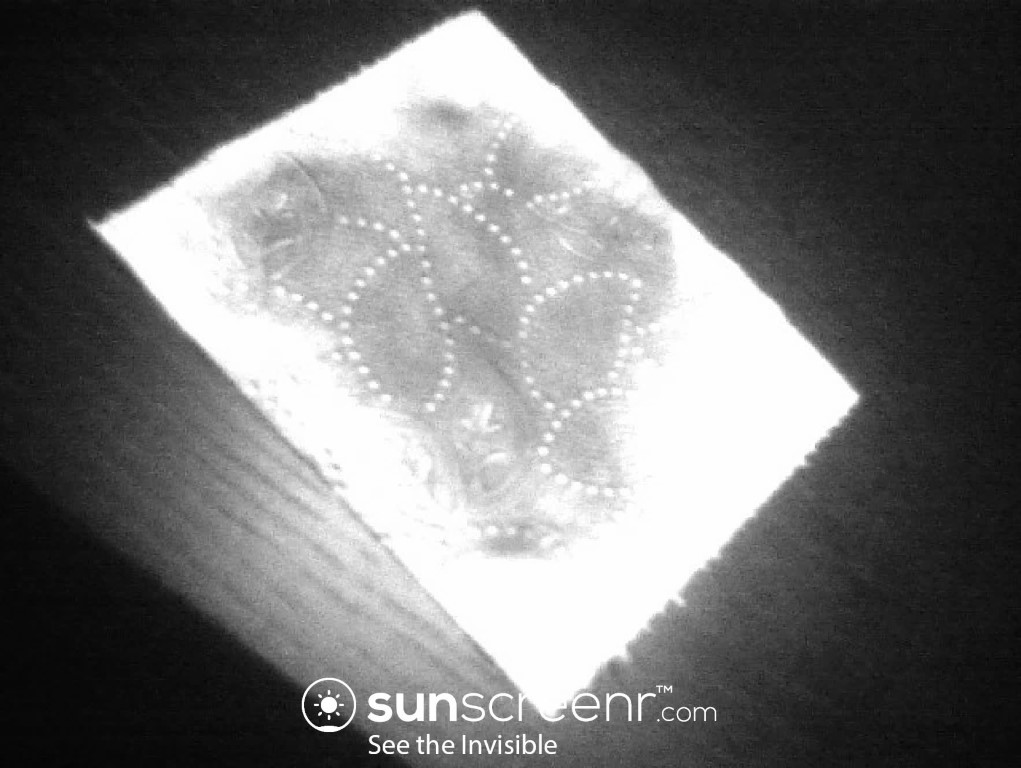 Conclusion
It is a promising sunscreen. Too bad the cast doesn't suit my undertone. If you are into mineral sunscreen, I'd recommend to give it a try.
I'm currently wearing it as my neck sunscreen to finish it up. I won't be repurchasing due to the gray hue. I'm still wearing the ALLIE CHRONO BEAUTY FACIAL UV GEL EX I reviewed previously on my face.
Side track:
2 weeks ago I had laser vision correction (specifically ReLEx SMILE) and oh my gosh - on 3rd day post-op, I tried wearing the Allie gel on my cheek, and the alcohol stung my eyes slightly. I was in panic! Thankfully it was only a 1/100000 second sensation. My eyes didn't get red or anything. Geez. Now I still can't apply anything on my eyes area so I'd wear sunglasses if I need to step out. I'm actually worried what if I can't use alcohol based sunscreen on my eyelids anymore *gasp*
As for my eyes, they are recovering well. My right eye is feeling drier than the left eye, sadly. I still have to instill eyedrops frequently, which is annoying. Other than that, I'm seeing really well now.
Prior laser, I had no issue on seeing starburst and halos. Unfortunately, as the side effect of laser, I'm now seeing them. It was the worst on 1st week post-op. Now, the starbursts are still prominent, but the halos are diminishing so far, thankfully.
Disclaimer: I only use the UV camera to see if a sunscreen disperses an even layer (or patchy and spotty); and if I miss out a spot during application. It's not by all means to measure the sunscreen protection level. Got mine from sunscreenr.com. It's compatible with android phone.