First post for 2020! Hope every one is doing well.
Product Summary
Skin Aqua Super Moisture UV Essence GOLD SPF50+ PA++++
UV Filters:
Octinoxate, Tinosorb S, Uvinul A Plus and Tinosorb M
Properties:
Contains alcohol
Fragrance Free
Water Resistant
Sweat Resistant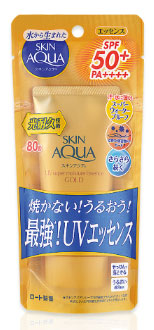 Preface
Finally I reach my last sunscreen from Skin Aqua brand in my current stash.
As usual, my skin type is oily. I live in hot humid tropical country. On average, the weather temperature is around 31-33°C. These days the humidity level is around 65-70% wherebouts and it's pretty nice. Some thicker sunscreens actually set better than usual.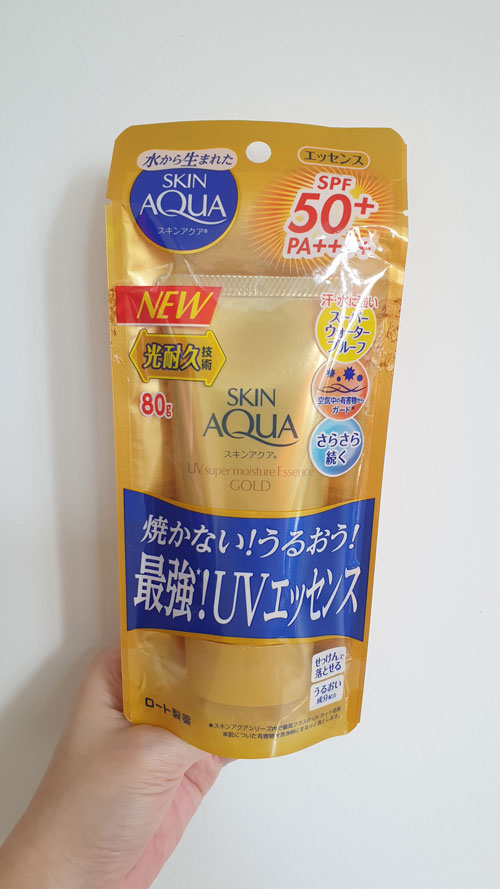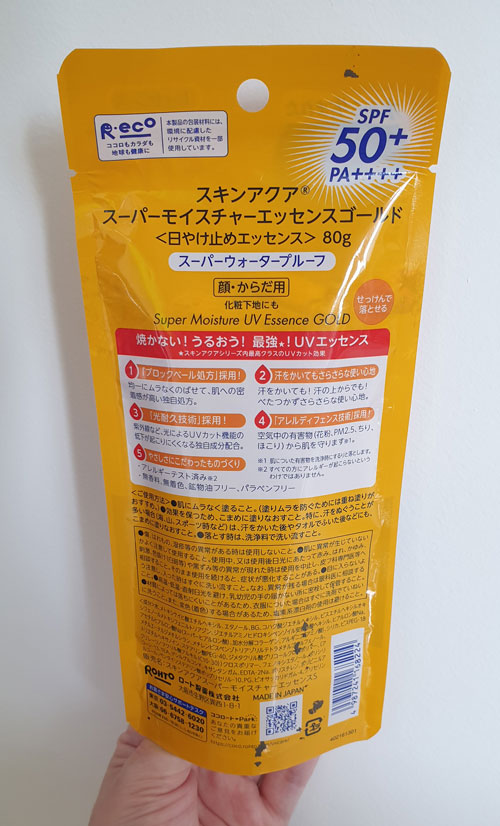 To see if you have the same version as mine, check on the back tube, it should have this label (highlighted in green box in the photo below)
スキンアクア
スーパーモイスチャーエッセンスS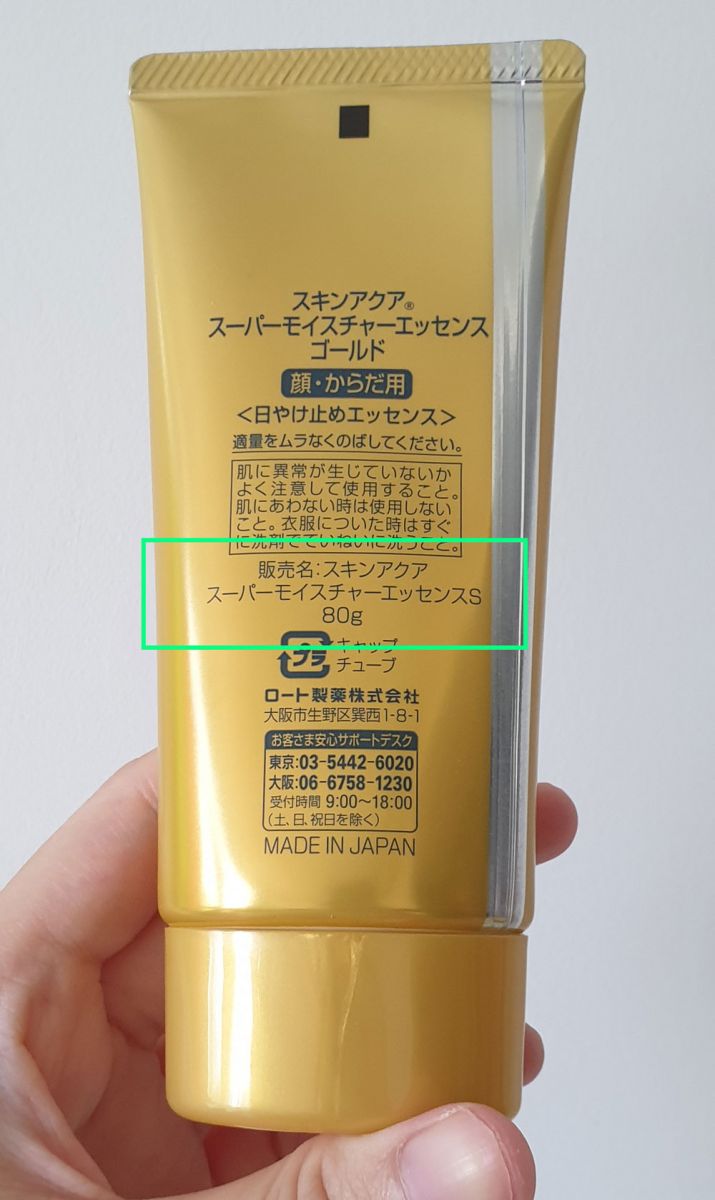 Characteristics
Texture
It's a white gel texture, spreads easily and far. Very similar with the non-gold Skin Aqua Super Moisture Essence.
Finish:
Similar to the non-Gold counterpart, on my face and body skin, it's a shiny and tacky sunscreen. It's not dry touch nor is matte. It is less shiny than Biore UV Aqua Rich Watery Essence, but more shiny than Kose Suncut Super Waterproof Gel or Biore UV Athlizm Essence.
White cast:
It has very slight white cast on initial application. The cast went away after a while. I don't find it leaves white cast on my light-medium skin. But it does contain Tinosorb M that it may leave white cast on darker skin tone.
Scent:
It does not contain fragrance.
Pilling:
I don't find it pills with reapplication.
Eye Stinging:
It doesn't sting my eyes on initial application. However I do feel it slowly seeps into my eyes. This one, however, stung my eyes slightly.
Adherence
Preparation
I applied the sunscreen on my left bare arm, took photos using UV camera (Sunscreenr). I let it set for 1 hour before taking the UV camera picture.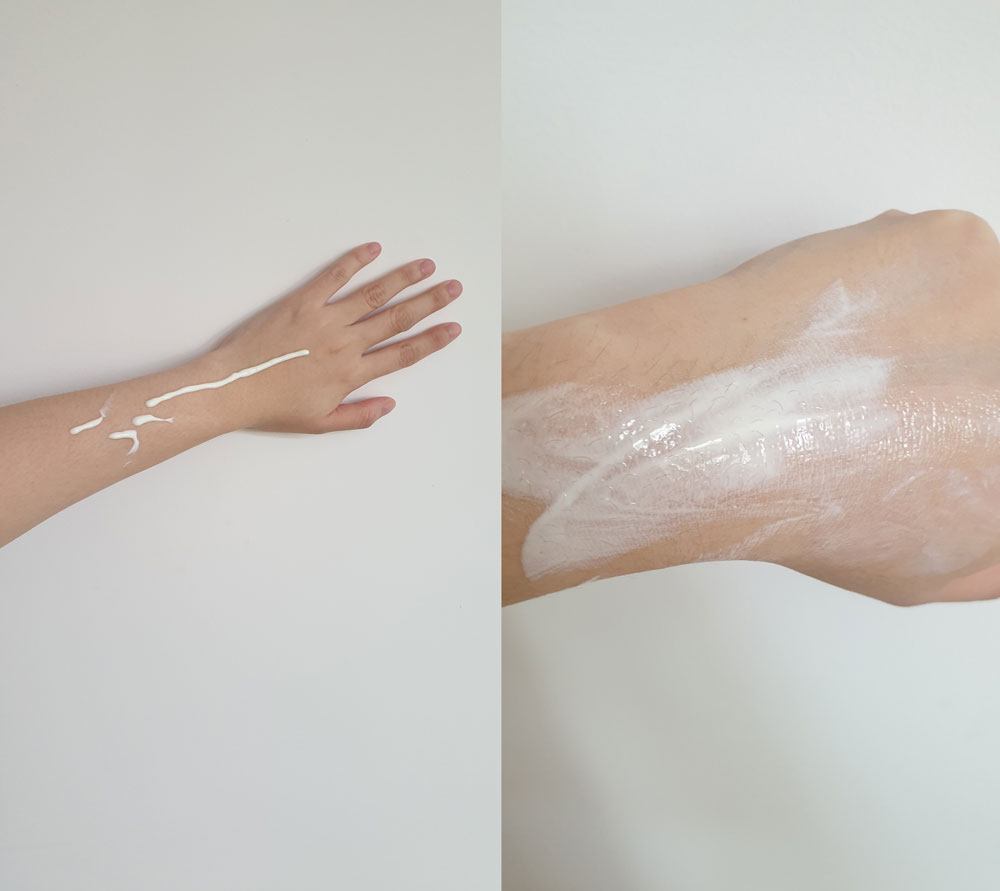 Texture
It has gel like texture. I don't sniff any particular scent from it. It is really similar with Skin Aqua Super Moisture UV Essence SPF50+ PA++++
Shine Level
Shiny, tacky, not dry-touch. Not the worse I own, so it could work for you.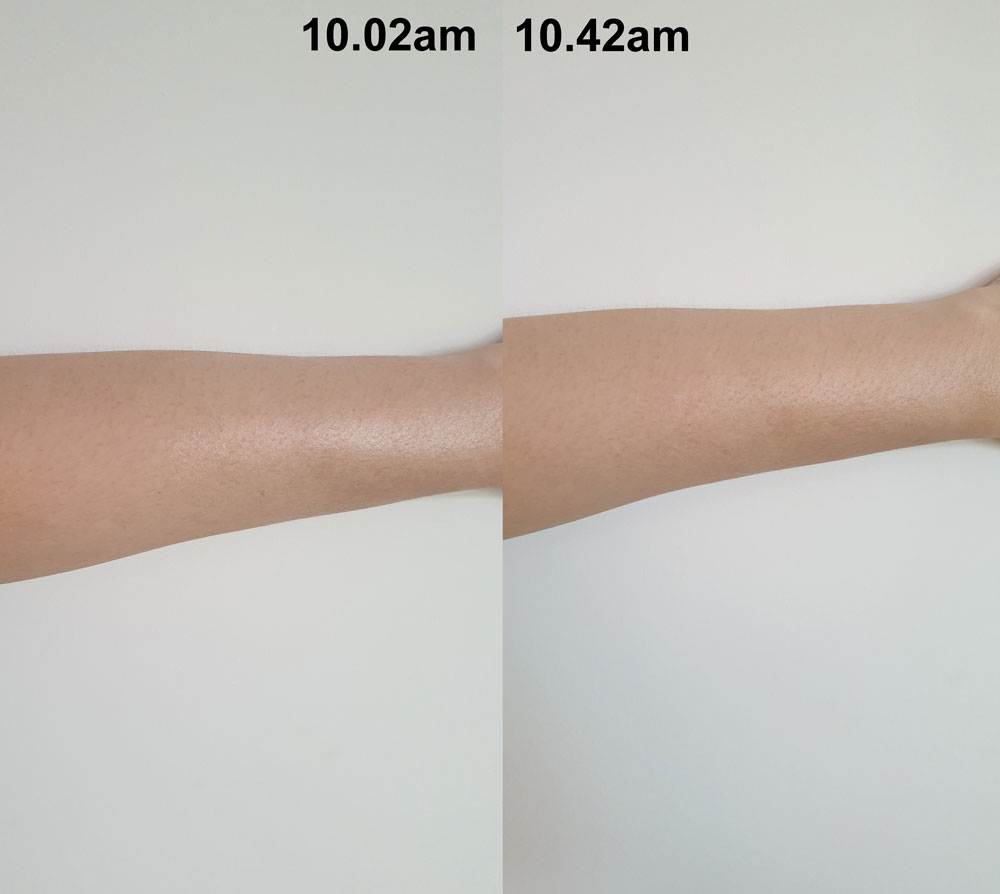 Coverage
The sunscreen disperses evenly, as you can see from the picture below.
Rub Test and Removal
I rubbed a section near my fingers of my hand under running sink water for 15 seconds. I can see most of the sunscreen has been removed, though there is still very little layer left.
I used Biore Facial Foam Mild cleanser on wet skin and massaged it for 15 seconds and washed it off. I can see the sunscreen has been properly removed.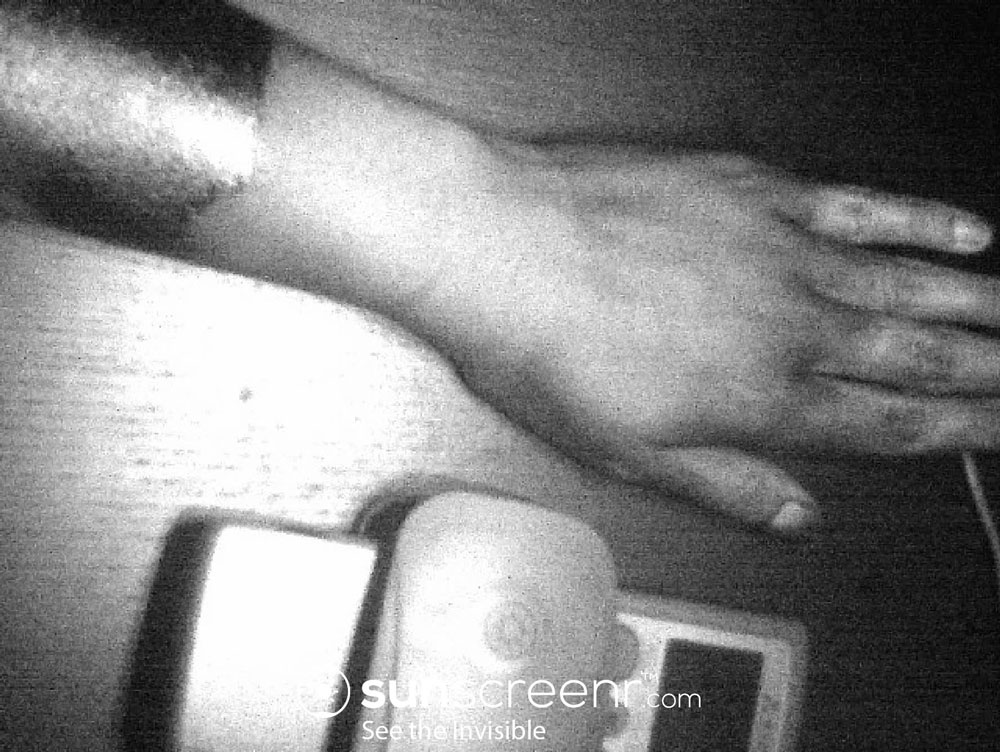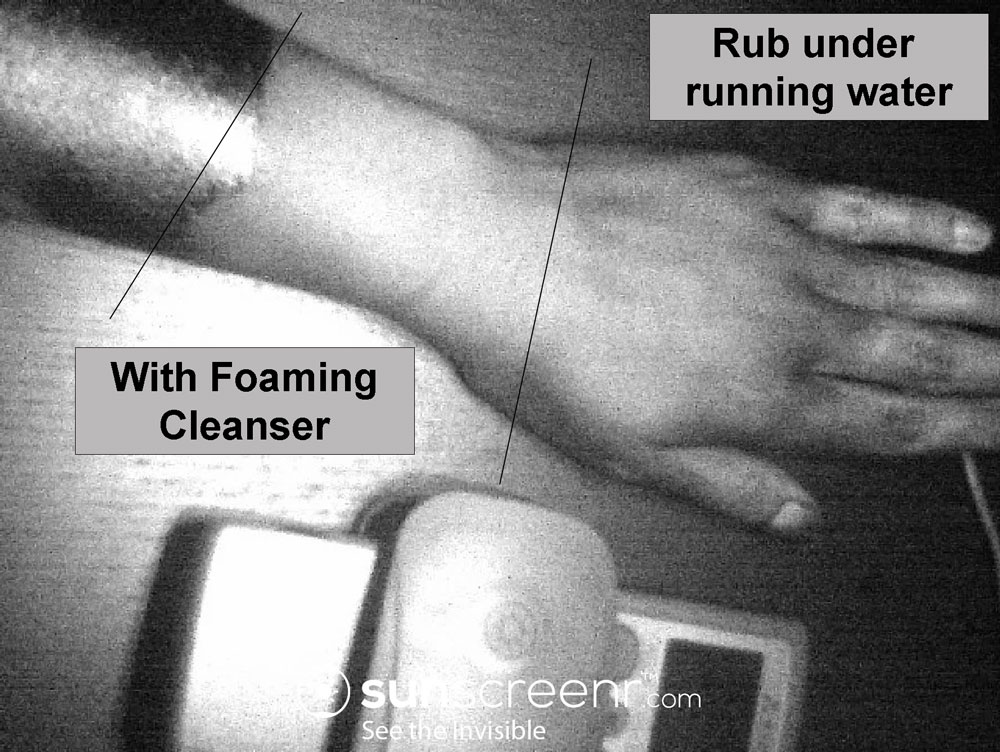 Face Swatch
Preparation:
On this swatch, I used my usual AM skincare underneath the sunscreen. This is what my usual AM routine looks like:
DHC Cleansing Oil
DIY - Niacinamide + Tranexamic acid serum in simple water and glycerin base
Finacea Gel
Benzac AC 5% Benzoyl Peroxide Cream
Sunscreen of the day
I don't do any wait times. As the serum is my own concoction, I always make it very watery and leaves no emollient residue. By the time I apply my sunscreen, my face is hydrated, but not damp or wet for sure.
How I apply
I applied the sunscreen in 1 layer, working section by section. I didn't rub the sunscreen between my palms and apply it on my face, no, that's a waste of product in my opinion. I apply my sunscreen slowly with just one finger, section by section.
As usual, I skipped application on my eyelids and lips and ears for contrast.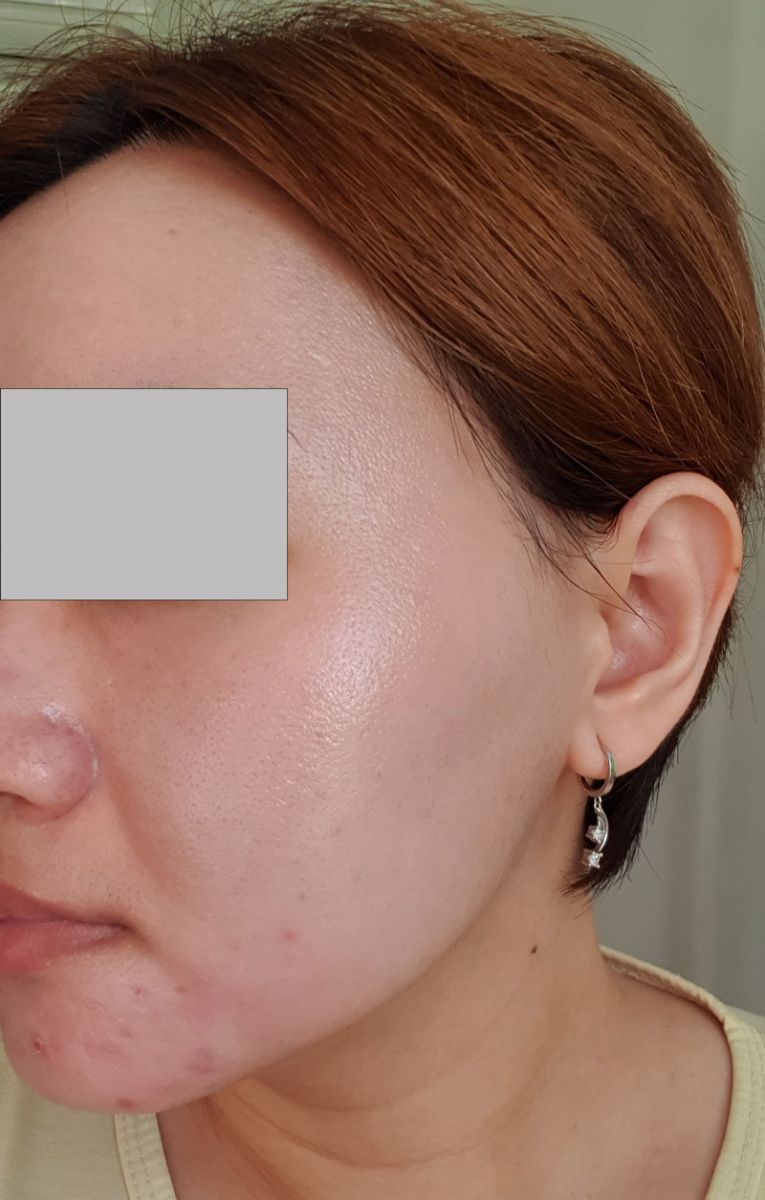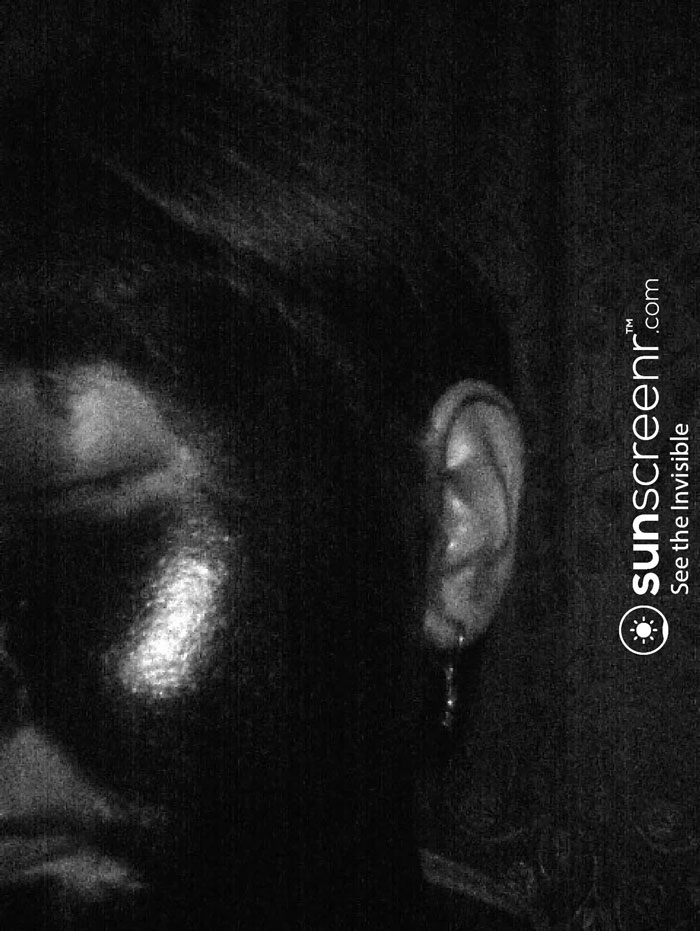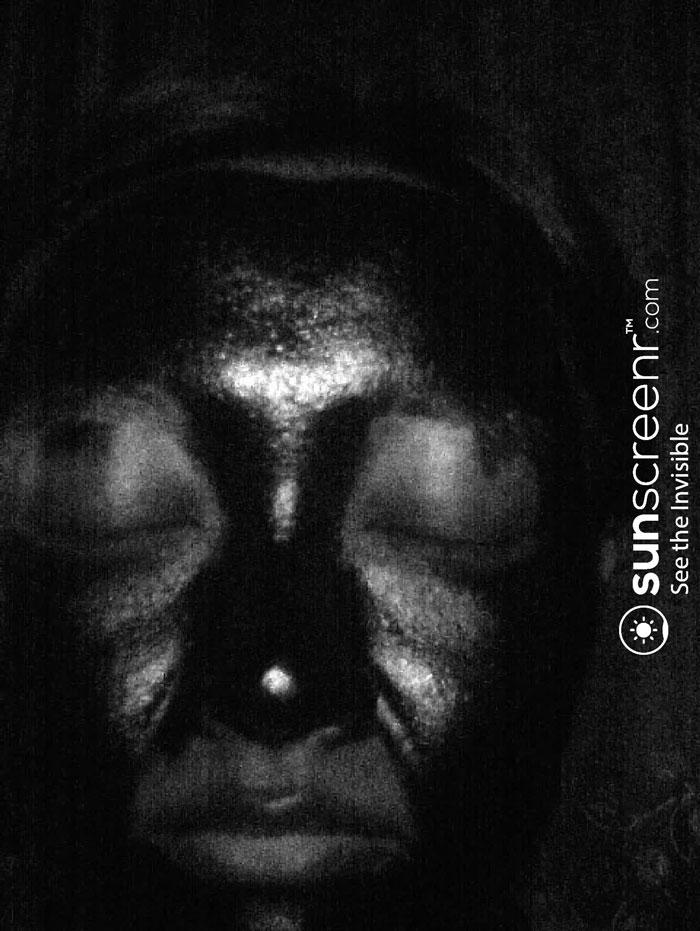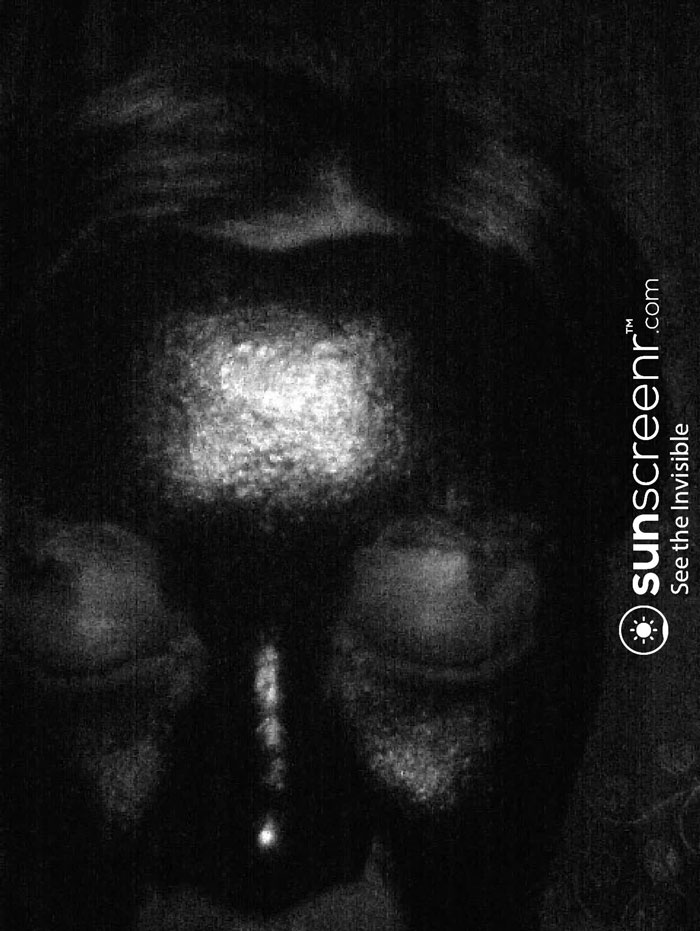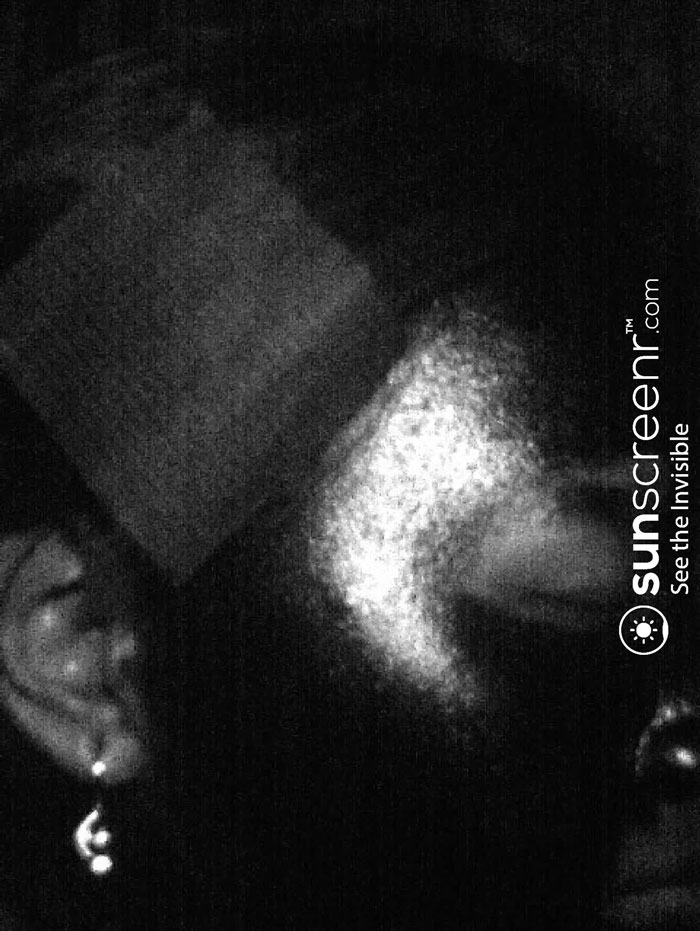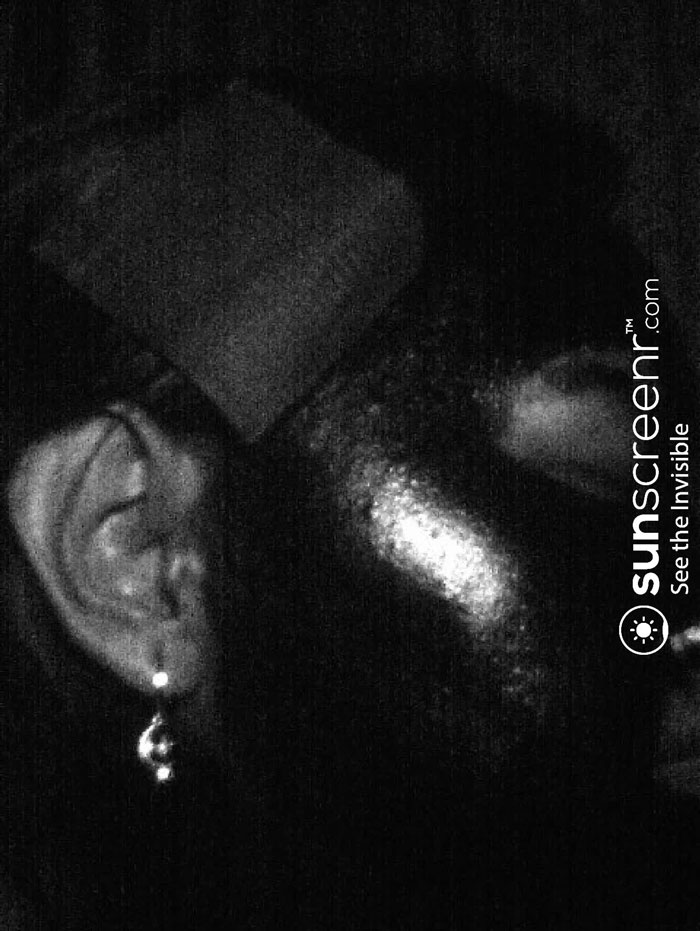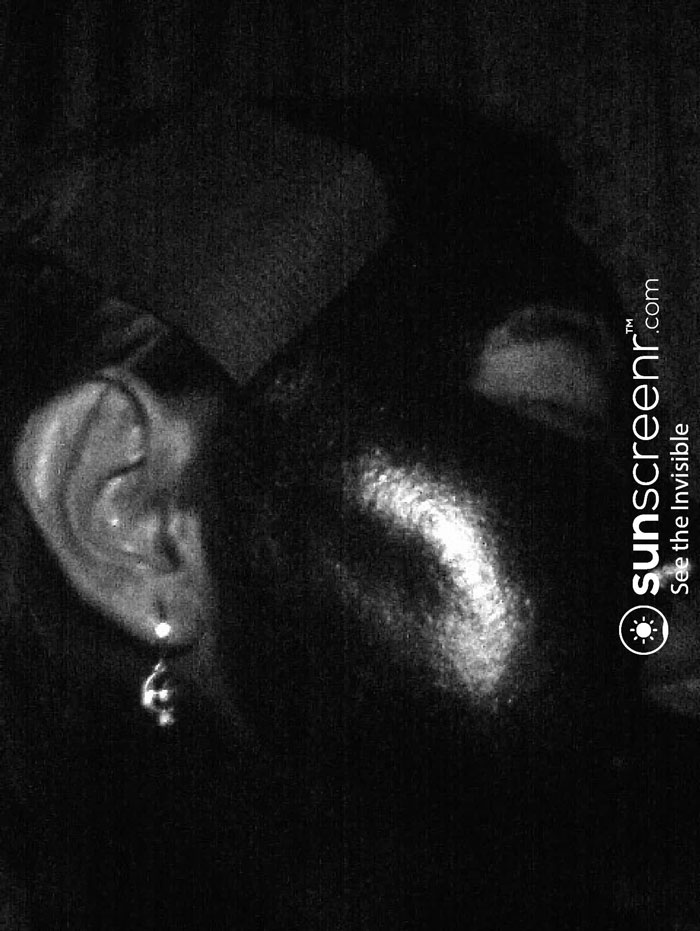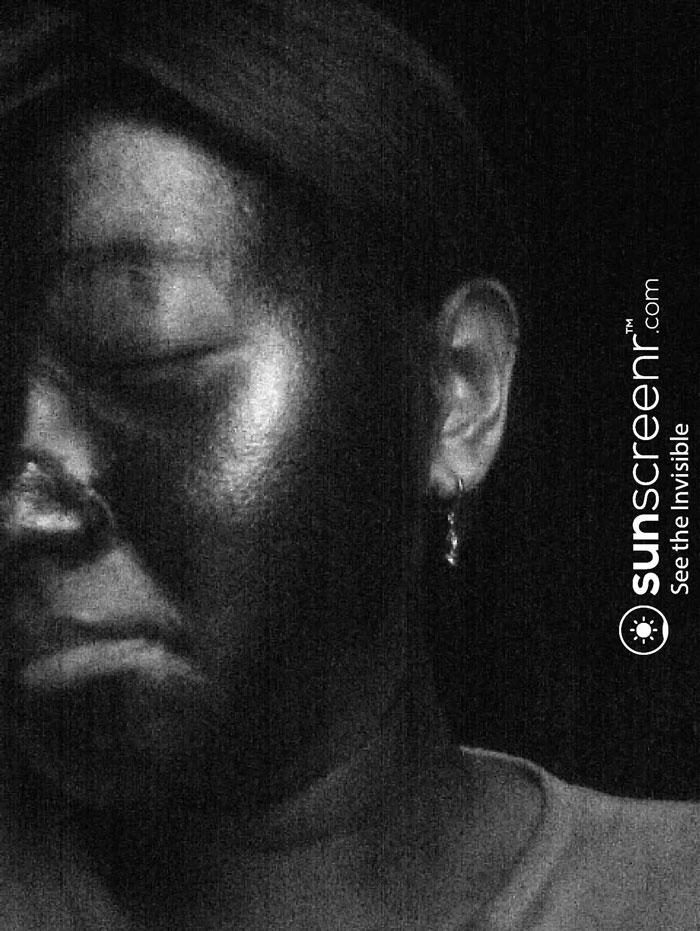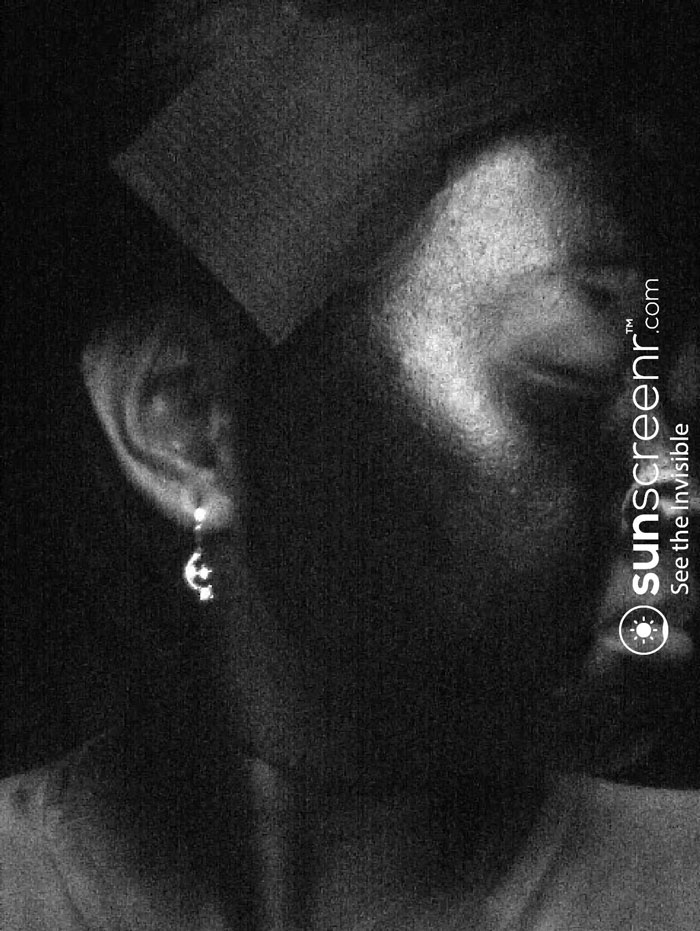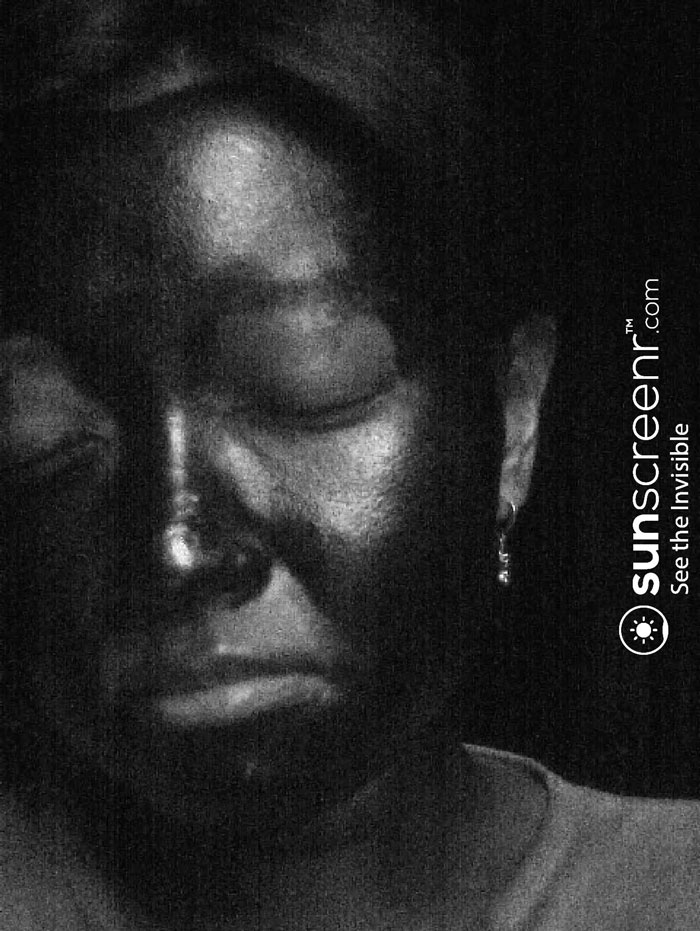 Wear Test - After 2 hours wear and Reapplication
Check below photos on how it wears off after 2 hours. As expected, after blotting with tissue, majority of the sunscreen are removed, so make sure to reapply accordingly when you will be under the sun for prolonged period.
I don't notice any pilling on reapplication. Do note I didn't wear any makeup on the photos here.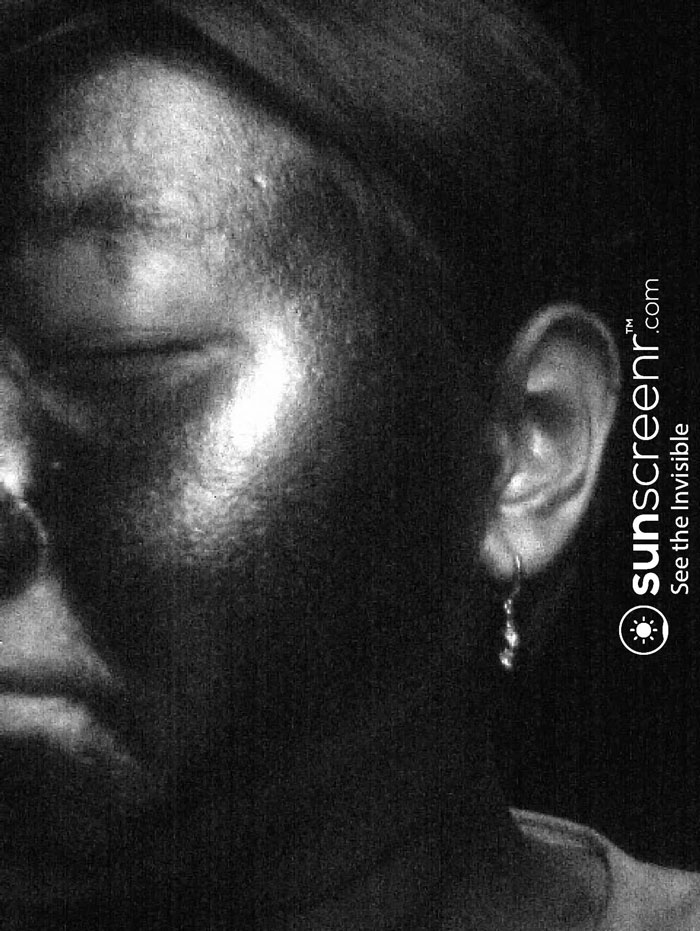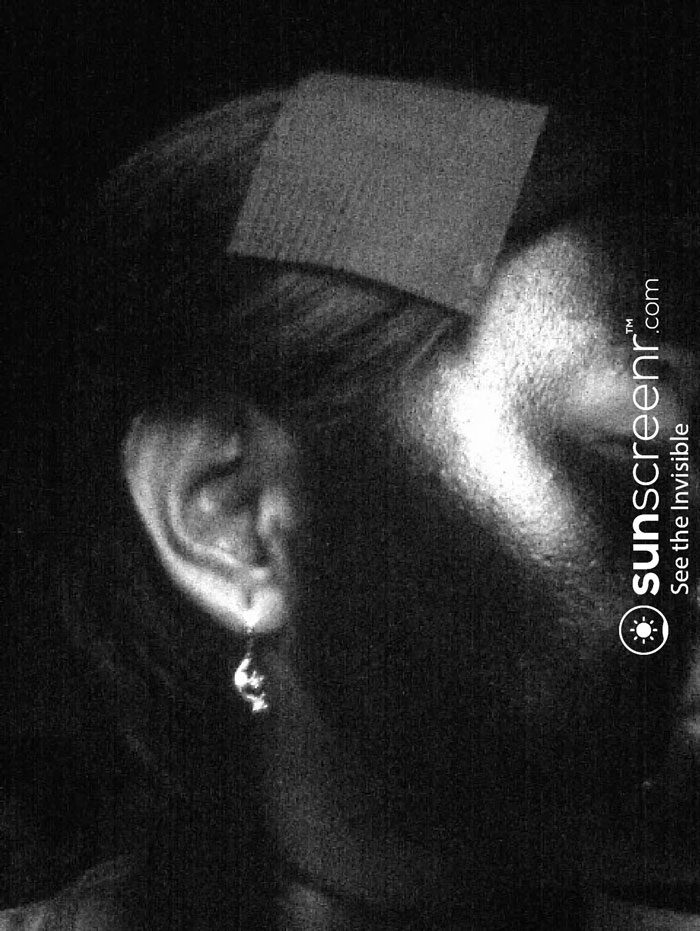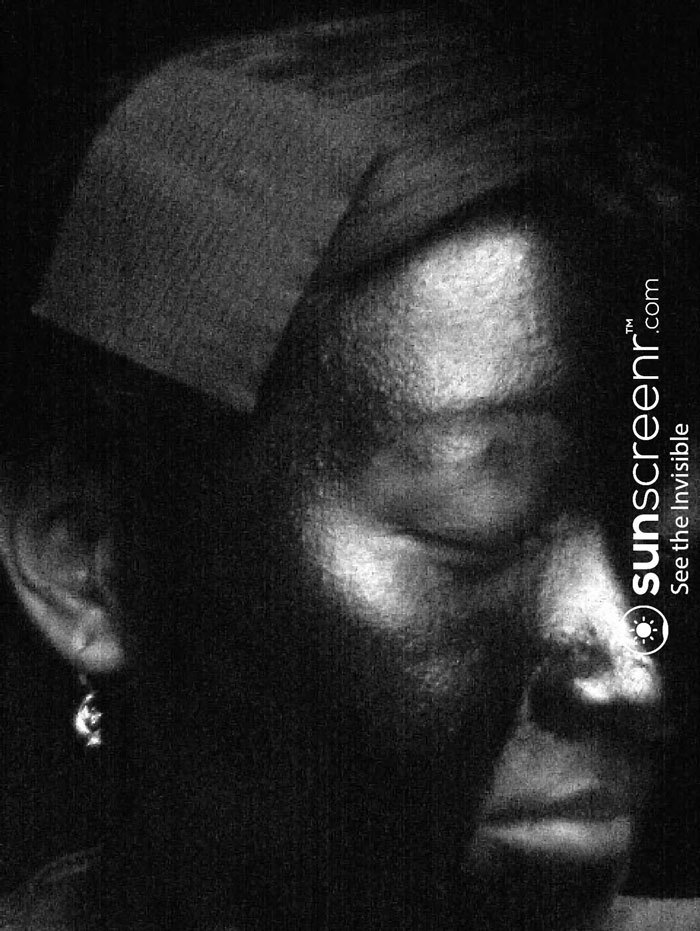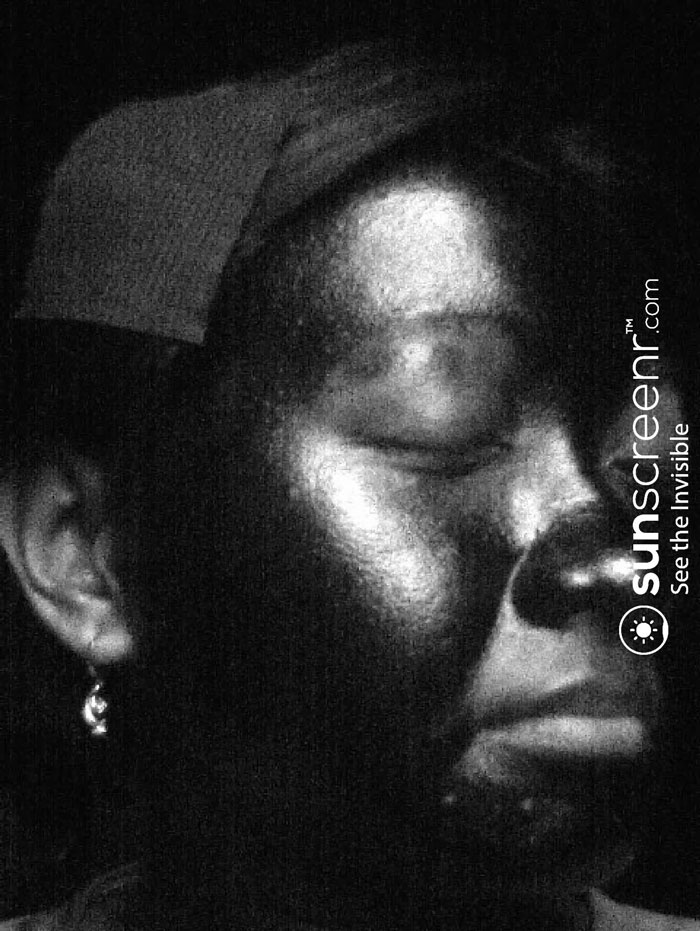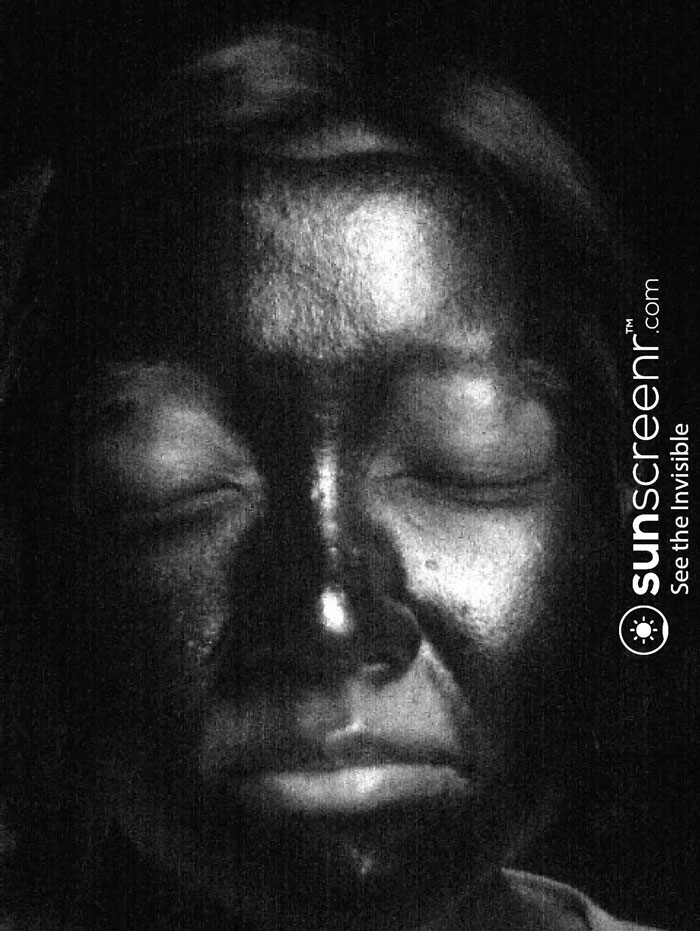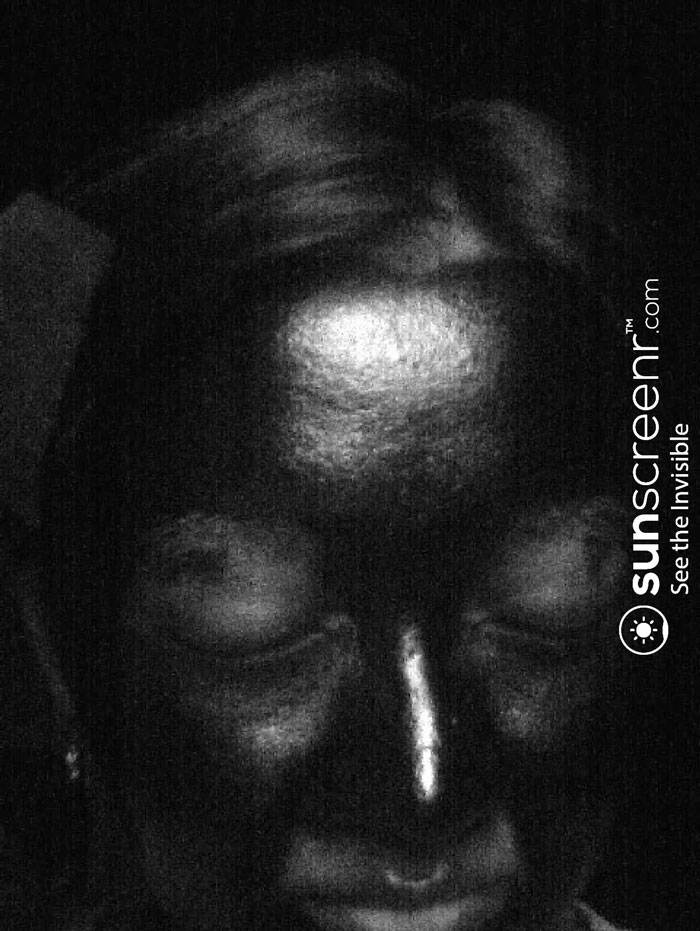 I think the coverage was still in tact. Though in real life, my face was already a shiny greasy mess. Time to blot!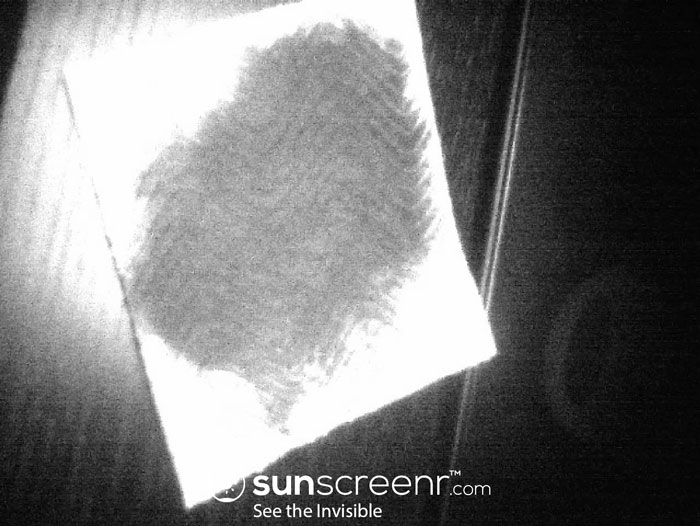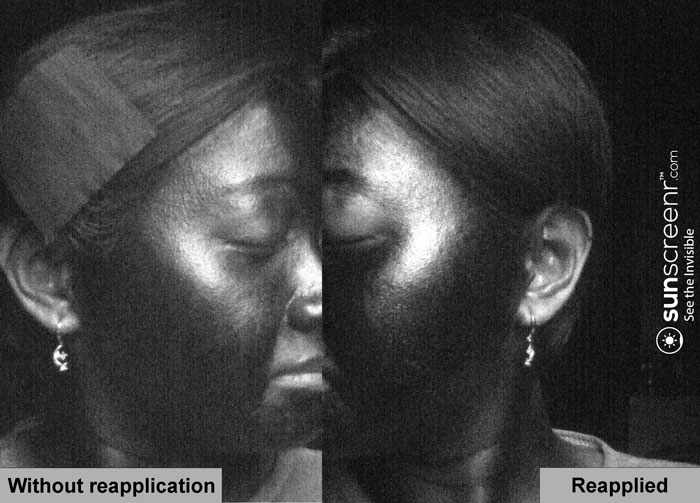 As usual, the tissue picked up the sunscreen. I reapplied half of my face, you can tell the reapplied area is darker.
Conclusion
It is a decent sunscreen. Easy to apply and reapply. Not scented, it does contain alcohol.
I have parted with this sunscreen since it's so greasy on me. My mom is using it now, she doesn't have any complain and it doesn't look shiny on her dry skin, so dry skin people may enjoy this.
On to the next sunscreen!
Discussion
Reddit: https://www.reddit.com/user/chocosweet/comments/s63kn5/under_uv_camera_skin_aqua_super_moisture_uv/
Instagram: https://www.instagram.com/p/CY2o3C7Jubp/
Disclaimer: I only use the UV camera to see if a sunscreen disperses an even layer (or patchy and spotty); and if I miss out a spot during application. It's not by all means to measure the sunscreen protection level. Got mine from sunscreenr.com. It's compatible with android phone.